Archipel
is creating Japan-centric documentaries
Select a membership level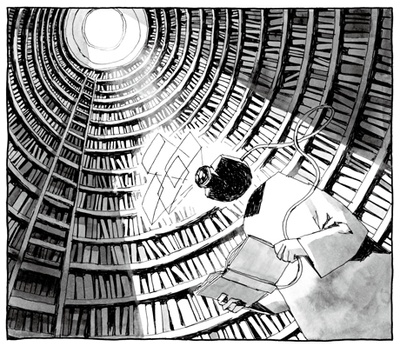 Scholar
Thank you! You get access to all of our content, our Patron-only Discord chat room, Patron updates and an exclusive Archipel digital wallpaper. 
Archivist
Thank you, it really means a lot to us! In addition to the rewards above, you get Early Access to our upcoming content.
About Archipel
Archipel is a
YouTube channel that shows and expresses
various aspects of Japanese culture through documentary-style video content.
Thank you for visiting our page!
the beginnings -

We are a team of 2 foreigners based in Japan, we originally started the channel with 
toco toco
(referring to the sound of steps in Japanese), a regular series introducing Japanese creators, artists and the places that inspire them. In past episodes, we have followed game creators such as Yoko Taro or Katsura Hashino, mangaka Shinichi Sakamoto or Hisashi Eguchi, illustrators Akira "Akiman" Yasuda or Yoshitoshi ABe, among many others.
our content -
Going beyond the scope of toco toco, we developed short documentaries on
additional themes,
such as 
board games,
food or special creator portraits.
We also wanted to experiment in creating
new forms of content
:
-
Ebb and Flow
: a 40-min documentary about the momentum seen in the Japanese game industry between end 2016 and 2017.
-
Binary Skin
: a short documentary on the growing Virtual YouTuber movement in Japan.
- 
Cutscenes
: our label for shorter content set on the game industry in Japan, including short interviews, mood videos and more.
- 
New Territories
: a journal following a French artist on Japan's islands, embarked in a creative journey.
what's next -
All of our content has always been free. We are often asked how we can make a living out of our channel, the truth being we don't, as we currently have to rely on side jobs to sustain Archipel. This is why we decided to take a leap and turn to Patreon and the support from the community with the objective to become more independent and being able to live from our passion. In the long run, we aspire to make of Archipel
a place where we can store records of Japan, its artists & creators
, in order to build what is close to an "archive".
Patreon represents a fresh start for us, and we hope that the community's support will help us keep creating our content.
We founded Archipel with the motivation to keep creating and spreading those stories, we hope you'll join us on this journey. 
Thank you for your support! 

- the Archipel team
Illustrations by Macchiro