Ardenlolo
is creating Anime Illustrations (SFW and NSFW)
Select a membership level
Tier 1: Exclusive Patreon Access
Thank you for your support!
Uncensored NSFW sketches
Early access on artworks
Participate in polls
Tier 2: Full Resolution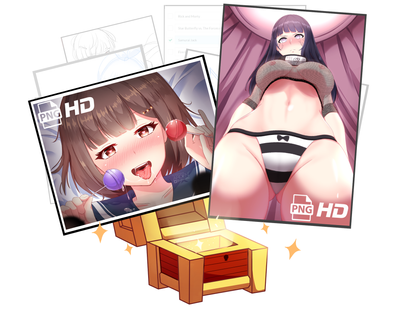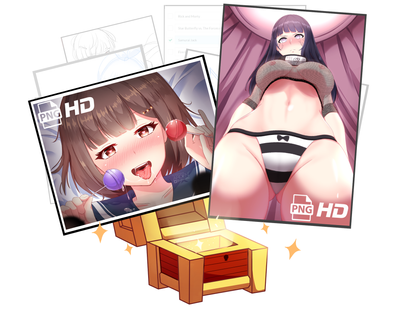 You're basically buying another human being a sandwich. That's very kind of you!
This comes with all the previous tier rewards.
Uncensored finished NSFW artworks
HD version of both SFW and NSFW artworks 
Tier 3: PSD files (Currently on Hiatus)
Now you're buying me a whole lunch! You are a really wonderful person and you have my deepest gratitude. 
This comes with all the previous tier rewards.
PSD files with all the layers for you to study.
Occasional BONUS files (brushes, speedpaint videos, tutorials etc.)
About Ardenlolo
Hello there! Ardenlolo here! You can call me Arden for short. I am a self taught digital illustrator. I specialize in Anime style Illustrations. Thank you for visiting my patreon page!
ABOUT ME

I started drawing digitally on 2015, at first it was just a cinder but then something ignited inside me when I uploaded my very first artwork, that cinder became
a burning passion!
Ever since then I started to really love drawing. Making fanarts of character's people love, seeing their reactions and comments about it and knowing that I'm making someone happy with my art is a really blissful feeling and it really drives me to draw more.
I really prefer drawing for the fans but I know doing just that will get me into financial problems sooner or later so I have to use most of my time doing freelance work, In fact, my creations are 80% commissions. If I don't do commissions, I might have to make do with one bread per day.
And that is why I created a patreon page to help lessen my financial constraints, and if possible to completely eliminate it so I won't have to use most of my time doing freelance and instead use it to really focus on doing artworks for the fans.
ABOUT MY PATREON

We're gonna help each other in this patreon so I made sure your support will have you something in return. Supporting me here means you're gonna get some monthly rewards exclusive to patreon.
Patreon exclusive rewards I offer:
Patreon exclusive WIP/ Sketches/ Doodles
Community interaction (Polls, Q&A, Suggestions etc.)
Uncensored NSFW artworks
Full resolution of artworks
PSD files of my work with all the layers for you to study
Occasional BONUS files such as extra high res artwork, brushes, speedpaint videos, how to draw tutorial, etc

HOW TO PLEDGE AND GET YOUR REWARDS

1. Pledge on a tier within the month you want the reward in
2. A download link will be sent to you via patreon messages
3. Receive the reward/s on the first week of the next month
4. Enjoy!
Example:
If you want the
January rewards:
1. Pledge on a tier somewhere around
January 1 - January 31
2. Wait for a message from me and receive the
January rewards
on
February 1 - February 7
The same format will be done every month :>
==========================================================================
If you would like to follow me on other social media websites just click the links below:
Facebook - Twitter - Instagram - Pixiv - Deviantart
Thank you very much for the support!
Please do not distribute/ re-upload my patreon exclusive contents without my permission.
By becoming a patron, you'll instantly unlock access to 188 exclusive posts
By becoming a patron, you'll instantly unlock access to 188 exclusive posts
Recent posts by Ardenlolo
How it works
Get started in 2 minutes