Who Are We?
Hello! We're Argent Games, an indie game studio in the USA
currently developing
BL/Yaoi games!
The English visual novel market is expanding, but where are all the BL/Yaoi games? Unfortunately, mostly still in Japanese! That's why we wanted to start making our own BL games, which focus on story and romance while drawing inspiration from classics like Nitro+Chiral games (Dramatical Murder, Togainu no Chi, etc.).
We first began using the visual novel style because of the freedom given to the player in using their imagination during gameplay. Gorgeous art, compelling story, and tantalizing music and voice acting all play an important role in immersion, but the player's imagination is key in tying the whole experience together. 
The stories we wish to tell contain a host of diverse characters, and we tell them to an audience with all sorts of backgrounds.
Why Patreon?
As our team is only comprised of a writer (Dovah) and a manager/editor (Gamma), we have to hire outside contractors for art, music, voiceovers, etc.
Our biggest challenge is securing funding for commissioning these assets. We set a high bar and refuse to settle for anything less, but this results in delays as we work elsewhere in order to secure funds.  
Patreon provides us with a more dependable source of funds, thus allowing us to shorten the development cycle while still maintaining and exceeding our ambitions.


Games!
Current Project

NaNoRenO 2018 -- (Collab)
You, the MC, stumble inside a strange building you've never seen before -- a wax museum full of faceless exhibits. Two mysterious curators live in the museum, and yet for some reason, neither seems to know about the other. You have hundreds of questions, and yet you're not sure if you want to hear the answers.
Features
Genres: Impressionistic horror, nonbinary character
Rating: PG-13 (language, violence, sexual themes)
Length: ~15,000 words
Team
1920s Game
Richter and his boss, Leslie, are Prohibition agents sent to help throttle the liquor business in Cleveland. However, they run into unexpected trouble at the hands of the local Jewish mafia, whose high-profile leader takes an interest in the unfortunate Federal agents.
Features
Genres: Drama, romance, comedy, BxB
Rating: PG-13 (language, violence, sexual themes)
Length: ~15,000 words

Completed Projects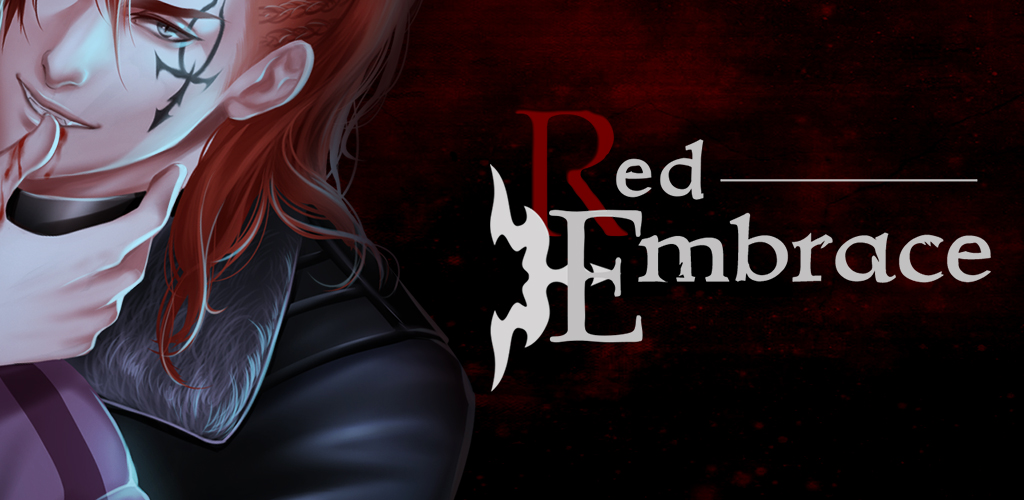 Red Embrace -- BL/Yaoi Visual Novel [PG-13]
The graveyard shift at a dingy diner in San Francisco -- that's where MC's story begins. It's just another normal night, or at least it seems to be.

...That is, until a certain mysterious customer stops by, bringing the dangerous attention of a few people with him. When it rains, it pours, and suddenly MC finds himself in the middle of a war he didn't even know existed... between vampires.

How does MC react to the dark, violent world that opens up before him? That's up to you!

Features

Genre: Drama, BxB romance, dark modern
Rating: PG-13 (language, violence, sexual themes)
Length: ~43,000 words
Endings: 6 (3 good, 3 bad)
Platforms: Android, Steam, Itch.io
Commercial: Yes (estimated price ~$4.99)
Release Date: February 2018
Changable MC personality & interests
Different dialogue & choices based on personality
8 track OST with a dark, urban vibe
11 CGs featuring the romantic and the sexy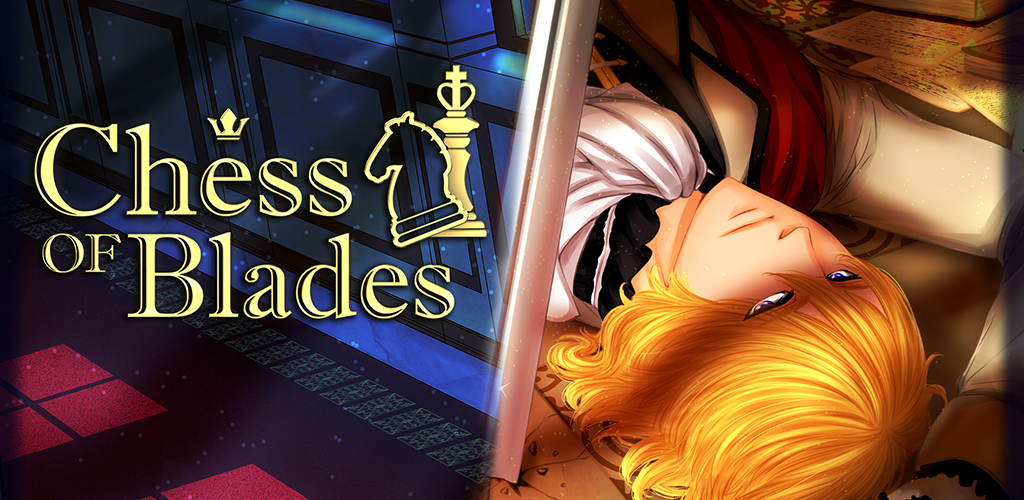 Chess of Blades -- BL/Yaoi Visual Novel [PG-13/R-18]
Windows/Mac/Linux Demo
| 
Android Demo

The king is having a huge birthday celebration! Five days of dancing, festivals, and drinking, culminating in a grand masquerade ball.


It just so happens that Rivian Varrison, the introverted son of a famous nobleman, is forced to attend this giant event by his father. By chance, or maybe something more deliberate, he runs into a host of colorful and shady characters, all with their own stories to tell.

But when a sudden and mysterious crime happens on the second day of the celebration, Rivian finds himself thrown into the middle of it, and has to discover the truth behind what really happened -- and who the people around him really are.
Features
Genres: Mystery, BL/yaoi, comedy, fantasy
~115,000 words (~10 hours gameplay)
4 BxB romance options
9 endings
Full English Voice Acting
PG-13 and R-18 versions
1080p HD Resolution


Requiescence -- BL/Yaoi Visual Novel [PG-13/R-18]
Windows/Mac/Linux Demo/Full game

It's been a year of hard travel, but finally, the young mage Kymil arrives at his destination.


He's a Cyromancer - a spellcaster who wields the power of ice to smite down his enemies. Kymil learned how to harness his power thanks to his uncle, a well-renowned adventurer who hunted down treasure on every corner of the continent.


But his uncle was murdered in his home by an unknown assailant, and Kymil is driven to uncover the mystery behind his death. The only clue he has is an unfinished entry in his uncle's notes about a mysterious cathedral in the middle of the sprawling Dead Plains...
When he arrives at the cathedral, Kymil has no idea what he's searching for or where to go. But something in him presses him forward, and he's determined to figure out the cathedral's secrets, no matter how dire the cost.
Features
Genres: Fantasy
125,000 words
23 CGs
3 BxB romance routes
6 endings
Partial English voice acting
13-track OST
PG-13 and R-18 versions
1080p HD Resolution
Rewards
We have a public Discord server, but you'll have access to private Patron-only channels! Swim among the fishies knowing you know more than them, and snicker whilst they argue and speculate about things you already know for certain.
Name in credits
Your every contribution is truly helping us bring our games to life! Your name will be featured in our credits reel for every game where you've been a patron during the development cycle. 
Beta test our games
You'll get to play the games before anyone else and early enough in the development cycle such that we can implement your feedback!
Full copy of games on release
As long as you're a patron of this tier
in the month
of a game's release and
before the game has been released
, you'll receive the full game!
WIPs of assets
Check out sketches, flat colors, and drafts of music and writing!
HD CGs 
Download completed CGs in all their High Def glory!
Alternative designs
What if we had gone with outfit #1 or color scheme #3? What were some of the possible endings or choices we were considering? You'll get all of them here.
Bloopers
Sometimes our voice actors don't quite send in the line we're expecting, and we wish we could replace our original line. Or the writer is having a little bit of a brain fart and writes something completely backwards!
Insider information
Curious what we're cooking up while we're taking a break from our current project(s)? You'll get the scoop on what we're planning for the future!
As we reach goals, more information will be posted!
Contact Info
Any questions or concerns, feel free to email us!
[email protected]
Some important links:
Tumblr
|
Website
|
Facebook
|
Twitter
|
Itch.io
| 
Discord


The two of us at AG:
Dovah (left) and Gamma (right)