Ariana Saraha
is creating a Garden of Songs
Select a membership level
PLANT A SEED!
Thanks for joining us, I'm so happy that you are here! You'll have access to the patron-only activity feed where I'll post behind-the-scenes updates (including vids, pics, music & musings...). Best of all, we'll talk and share with one another, and help this garden grow!
WATER THE GARDEN!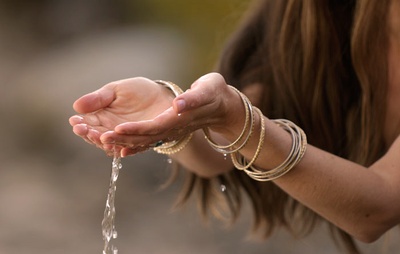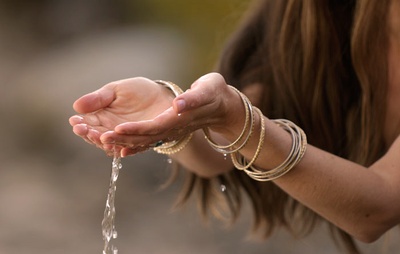 Yay, you're awesome, thank you! 🙌 I'm super excited because here's where I get to start to give you
stuff
...
High-quality downloads of release-quality art created (.jpg, .mp3)
Plus all previous rewards
GET DIRTY!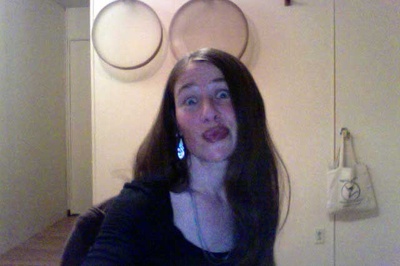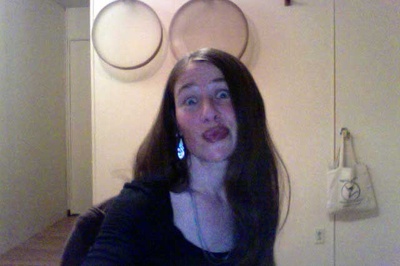 Here's where it starts to get really fun, as you get to chat with me (goofy, camera-shy me 🎥  )
in person
every month! Check it out:
Monthly patron-only livestream + Q&A
Plus all previous rewards
About Ariana Saraha
Dear friends ~ I'm so happy to invite you into the secret garden of my creative world ~ Welcome!
What's this? Patreon is a groovy new service that allows people to engage with artists they love in an
interactive
way through their modest and recurring support. Like the ancient days of patronage, the idea is that
the arts are crucial to the health of humanity and the evolution of culture
, and must be supported in order to flourish. Yet unlike the old days, this patronage comes directly from people like you, not the royals or the government.
What I love about Patreon is that it's set up so we can have a
conversation
! It's more intimate than social media, and it enables me to easily share
videos, new music, works-in-progress, outtakes, and stories
that I often don't share anywhere else.
Best of all, because Patreon is set up to foster the ongoing creative process, this means MORE MUSIC, MORE OFTEN!
Engaging in the Patreon platform (for as little as $1 per month) gives you first (and sometimes exclusive) dibs on new art I put out. This includes unfinished and in-process works that you'll be the first to hear. I share these in hopes of developing a conversation as we go, to hearing how my art lands, what you want to hear, and most of all what you
feel
...
Even if you're more interested in finished/polished products (like a new album!) than the rough sketches I pop up on Patreon, know that your support here helps me achieve those ~ every little bit gives me more time/freedom to focus on composing and recording.
With so much love and support and
gumption
, I spent the last several years touring relentlessly, producing a
live album
and finally releasing
my first studio album
(
Maiden of Midnight
!
). I ran three successful fundraising campaigns in order to complete that album, whose creation spanned 3.5 years and multiple states... 
I'm currently working on recording my next album (
From the Wild
), but am enjoying doing it at a gentler pace, close to home (which is currently the mountains of Colorado) and with a few close collaborators.
But even as I work on the polished pieces, I love sharing new music, musings, and outtakes along the way ~ little gems that can help us shine through these dark and wild times.
Indeed, I'm consistently writing new music, and this is often the first place to hear it (often in deliciously naked & rough form). It is a privilege and honor to get to share it with you in this intimate forum.
I hope you will dive into my inner creative world and join me here!
The funds that I raise on this platform will be used solely for music-based endeavors such as studio time, equipment, musician fees, marketing expenses, etc... Though I work for a wonderful
nonprofit
for my daily bread, creating, recording and sharing music takes immense amounts of time and money, often above and beyond what my day job can provide.
Please feel free to
write me
with
any
questions and I'll post the vital ones here! I also welcome any feedback...
CAN I GIVE IT A TRY WITHOUT COMMITMENT? Yes, you are welcome to cancel or change your level of pledge at any time!
IF I REALLY HAVE A LOT OF FUN HERE, CAN I INCREASE MY PLEDGE TO GET MORE PERKS? Yes, anytime! And vice versa (though hopefully you won't want to!)
WHAT'S YOUR FAVORITE COLOR? Light tan (heh, who gets the reference?) No, actually it's black.🔮 Or maybe it's the iridescent, luminescent twinkle of stars across the night sky...
(As more questions come in, I'll post them here with answers)
Most of all, THANK YOU for your care and consideration!
Work is underway for my next album, From the Wild! I'm currently in the studio recording vocals, frame drums and kalimba, and fleshing out the skeleton of the whole album...

1 of 2
Become a patron to
Unlock 28 exclusive posts
Connect via private message
Recent posts by Ariana Saraha
How it works
Get started in 2 minutes