arifacreates🌸
is creating art and healing
Select a membership level
Caretaker
🌸 Patron-only blog posts and messages

🌸 Access to Patreon-exclusive giveaways

🌸 Behind the Scenes and how-to's: art and medicine-making

🌸 10% off arifacreates Etsy shop (where you will find herbal oxymels, tinctures, healing balms, head wraps, clay art, and more!)
Creator
JOIN ANY TIER $10 AND ABOVE FOR THE MOMNTH OF NOVEMBER TO RECEIVE A BOTTLE OF FIRE CIDER 
🌸 Patron-only blog posts and messages

🌸 Access to Patreon-exclusive giveaways

🌸 Behind the Scenes and how-to's: art and medicine-making

🌸 First dibs on Clay commission slots when slots open

🌸 10% off arifacreates Etsy shop

🌸 2 arifacreates Postcards
Artist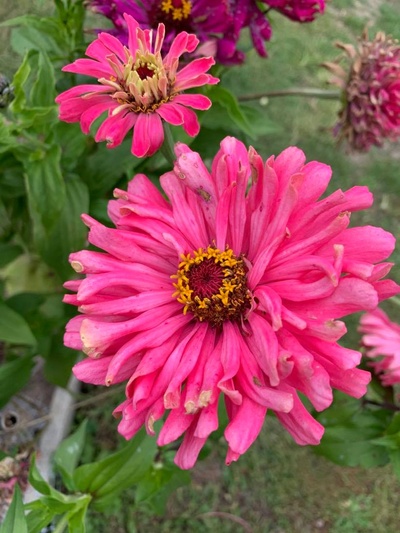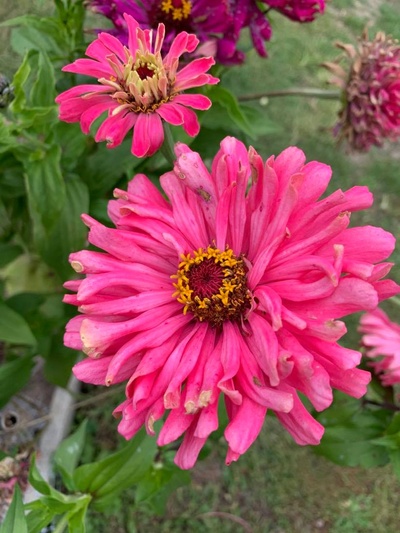 $15 monthly pays for herbal medicine-making supplies and other school supplies
🌸 Patron-only blog posts and messages

🌸 Access to Patreon-exclusive giveaways

🌸 Behind the Scenes and how-to's: art and medicine-making

🌸 First dibs on Clay commission slots when slots open

🌸 %10 off arifacreates Etsy shop

🌸 3 arifacreates Postcards
About arifacreates🌸
Greetings and thank you for supporting arifacreates through Patreon! 🌸

I'm Arifa. I'm an artist, blossoming herbalist, and healer. Through arifacreates, I share my journey with plants, art, spirituality, and healing. I draw inspiration from my personal experience growing up in a poor bi-racial, Black family in upstate New York. I bring into my work my Queerness & disabilities as I live and heal through chronic illness. I am finding my way back to ancestral healing practices that honor me, my family, the Earth and our connections to each other.

By becoming a patron of arifacreates, you are joining a growing community sharing in my offerings of herbal recipes and writings, blog posts, healing practices, behind the scenes art process and medicine-making, art prints, etsy coupon codes and other goodies!

I expect my offerings to grow and evolve as my practice does, and I am excited to share what blooms!

As an herbalist and creator, I intend to be a part of the growing movement of making holistic healing and herbal medicine accessible to Black, POC, Queer, Trans, chronically ill and disabled, and poor folks. I intend to pour into communities who have invested so much in me and support me in where I am today.

This patreon is part of my dreaming and imagining of how we can continue to create ways to sustainably support the artists, the healers, the disabled people, in living supported, resourced, and stable lives.

Financial support through Patreon will support me directly as I go through my 2 year herbalism school program that began in November 2020. With a starting goal of $600 per month, Funds will go towards my living expenses, chronic illness care supplies, and to sustain my art and medicine-making practice. Sustaining myself as a poor disabled person has not been possible without community support.
That's where you come in…

By becoming a patron, you are supporting me, my wellbeing, my art, and my medicine.

What is Patreon?
🌱 Patreon allows people who'd like to support creators in what they do in the world to make a monthly pledge.
🌱 With an option of 8 tiers, You can pledge as little or as much as you'd like and can change the amount at any time.
🌱 Get exclusive access to content created by me for my patrons.

find more about arifacreates via instagram @arifacreates !

$402.19 of $600
per month
1 of 1
By becoming a patron, you'll instantly unlock access to 24 exclusive posts
By becoming a patron, you'll instantly unlock access to 24 exclusive posts
Recent posts by arifacreates🌸
How it works
Get started in 2 minutes