Arika Matoba
is creating theatre that changes the world.
Select a membership level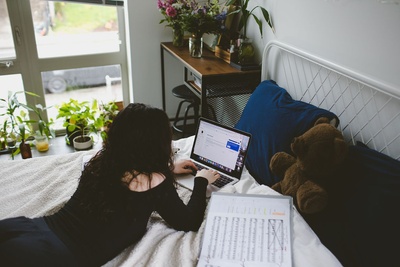 Stay Up to Date + In the Know
As a subscriber, get access to this Patreon Exclusive feed and
~ Let's follow each other on the socials. (+ if you're on Instagram, be a part of the Close Friends Insta Stories.)
~ Get a personalized HELL YEAH THANK YOU message. 
~ Consider yourself *added* to the best monthly email update ever.
Cast Me If You Can
~ Get the inside scoop when I'm cast in a show long before it's officially announced. 
~ Access Discount Codes/Show Extensions/Complimentary Tickets before anyone else.
+ All previous benefits.
Ramblin' Rose
Limited (17 remaining)
~ Receive a unique hand typed artistic rambling. [Thoughts of the current show I'm in, deets on a good audition, tea on a bad audition, what it's like being an artist of color, inspiration for the month, etc.] It's like a secret diary only you + I are a part of. 
+ All previous benefits.
About Arika Matoba
I'm Arika Matoba. // 的場えりかです.

MY MISSION:
to create behind-the-scenes content for those who crave the artistic process in the hopes of promoting honesty and openness through the love of self and vocation.
I'm five years old
in my parent's bathroom.
I hop on a step stool to take a look at myself in the mirror: hair pulled back with a hot pink scrunchie, sequined skirt over my leotard, white tights spotless - for the most part. I'm missing one integral element: the lipstick. The lipstick only allowed to me for dance recitals. The lipstick my mom will apply minutes before I go on stage. My finishing touch. I stare at myself, and I hear the crowd roar.
I'm 13 years old standing outside in the baking sun.
It's June, and after a week of auditions, the cast list for the summer camp musical finally hangs by two pieces of scotch tape on the window of the auditorium. Countless tweens push up against each other and make their way to the front to lay eyes on our verdicts. I get to the glass. The lead role is listed first - followed by "Arika Matoba". I knew deep down in my heart this dream was inevitable, but for some reason, I can't stop crying.
I'm 22 years old waiting in the wings: stage left.
It's opening night. My character is the last one to enter the stage for the first number of the show. In a few moments of stillness, I brush a hand over the costume specifically made for me and my body. I suddenly remember sitting out in the same audience years prior with an aching heart. I thought I'd never make it up here. My cue has come. I take one final deep breath and step onstage for my professional theatre debut.
I've been an artist all my life, but I spent a long time denying myself the space to pursue my art as a career. I didn't see how I fit into the world as it stood. I loathed it, and my self-esteem fell prey to it until I realized I had more power than I thought. The act of following my dream could possibly change the world — I could make a difference through being me. Authentically. 
The world I see for myself, for us, is intersectional. It's art. It's love. It's representation. It's justice. It's powerful. And it's ours. I'm creating art, and I'm filling the world with love in the best way I know how.
Won't you join me?
Your Patreon Sponsors:
voice lessons, printing resumes, headshots, website/domain fees, parking meters at auditions, dance bags, tap shoes, stage makeup, throat steamers, gas money, audition book materials, printing sides, soothing tea, ballet classes, japanese lessons, flights to other cities where theatre happens, buying plays, show tickets, monologue coaching, accompanists, etc. and most importantly: the financial freedom to see more art and create more art.
When our clan reaches 30 strong, YOU get to vote on what song(s) is exclusively prepared and recorded for Patreon-only download.

*This number of sponsors equals 15 hours of parking downtown during an audition, six rush tickets, or two voice lessons!*

2 of 2
Recent posts by Arika Matoba