Alan Vinnicombe
is creating study group
Select a membership level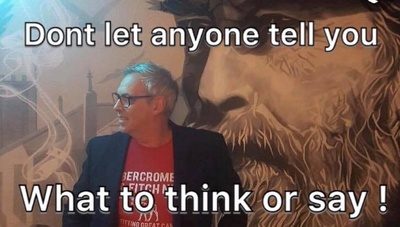 No one can tell you what to think or say
Limited (2 remaining)
Social media is double edged sword, disruption and hate is part of it ,register yourself in solidarity of free speech!
ADs world !!! min $2
This tier, gets you a mention as a patron of ADs antidote to MSM spin!  and the crusade for justice for innocent ! your a part of it now a patreon , so could you up to $4  ,if you can , no worries if you cant stretch, your always welcome x
Really useful tier !
As petroen take one dollar from every petreon as a handling fee , which is fine , it ruins the $2 tier lol, so $5 is a help thats about £3.75, the channels getting there, this is Winston's [my dog]tier thank you from me and the boy !
AD
About Alan Vinnicombe
Hi. Thank you for getting this far! As you know, MSM are selectively brainwashing us. I'm here to show the other side to power, money and influence. Over the last decade, my time spent on this has increased more and more and I'm now putting 100 hours a week in. I'm full-time with the research, scripting, videos and social media. I'm receiving a minimum of 1000 comments, emails or notifications every week which require my response and moderation.

As much as I'd like to do it free, I have to live... or stop... it's in your hands.

Please refer to the sign up page to join me on this exciting journey!!
"When I reach 500 patrons, I'll hire an editor to help me release more videos per week, the work is so time-consuming , and with your help upgrade the channel to another level. making real documentaries! I'm THANKING YOU  for being part of us, the main goal is to be a channel people trust and go to for true crime news "
AD,
1 of 1
Recent posts by Alan Vinnicombe