Aros Online
is creating a video game
Select a membership level
Fellow Supporter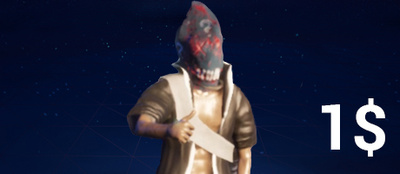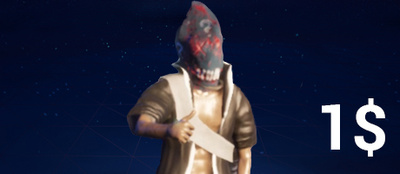 Every dollar count!
REWARD 
Access to the private channel for patreon on Discord
Get the title «Fellow Supporter» inside Discord
Get the same title in-game
Your name in the credit section
Grand Suppoter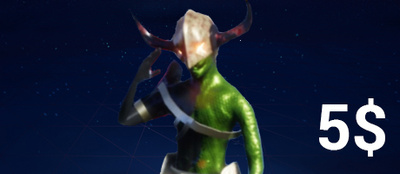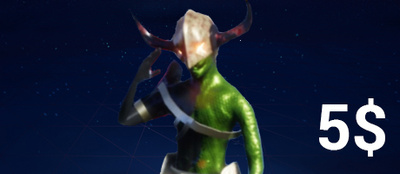 I hope I won't disappoint you!

REWARD 
Access to the private channel for patreon on Discord
Get the title «Grand Supporter» inside Discord
Get the same title in-game
Your name in the credit section
Get a special skin once the game is out
Magic supporter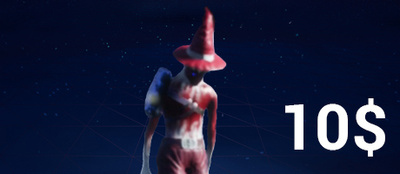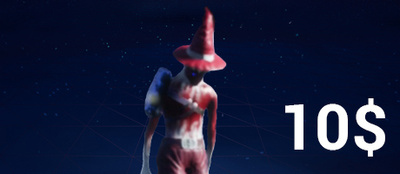 Now this a lot ;)

REWARD 
Access to the private channel for patreon on Discord
Get the title «Magic Supporter» inside Discord
Get the same title in-game
Your name in the credit section
Get a special skin once the game is out 
Ask any question
We can have a private discussion together
Get a free Emote once the game is out!
About Aros Online
Hi everyone, I decided to reveal my big project to the community. This project is the creation of a multiplayer video game.
In Aros you are going to fight in team of 3 against 7 other team on a big map. The last team standing will win!
The game is divided into two main aspects: player vs. player and customization. I'll explain those aspect one by one and after we are going to look at the principal game mode.
Players will have to build a «combat style» through an interface setup to maintain a certain balance in fight. You will have 6 builds that you can change before the match start.
Spells
Select 5 spells from a pool of more than 60 across 8 disciplines: Attack, Poison, Trap, Buff, Debuff, Travel, Healing and Protection.
Aptitudes
Choose an aptitude that lets you fly, walk on air, go invisible and more! Decide the type of movement that best suits your play style.
Attributes
Balance your build with 8 attributes: Health, Mana, Stamina, Power, Speed, Resistance, Heal and Scope.
Weapons
Use different bladed weapons like Swords, Axes, Knives, Daggers and more!
The goal of the game is to offer maximum customization in terms of both gameplay and appearance, but also put player skill above all else. Items are purely cosmetic, so at the end of it all, player skill is the defining factor when it comes to success or failure.
Edit over 70 parameters to customize the look of your character from head to toe. The possibilities are endless! Like your spells you can have 6 presets interchangeable at any moment (except in combat).
Your room
Each player will have their own room where they can select & customize their combat style and appearance. Players can invite their friends to come hang out, test fighting style or search for a game together. The room is also fully customizable! There are tons of options to create a unique environment!
You can also create many kind of structure in your room to spice your fight simulation.
The game will evolve with every update. New modes will be introduced focused on character progression and socialization. A close eye will be kept on all aspects of the game to ensure that the experience is as balanced and fun as possible. Game outcomes will be determined by the team and all player!
Once the game moves past the alpha version, competitive seasons will be in place where players can establish their rank in the community.
Up to 8 team of 3 compete until only one team is left standing. Proves your skills with your strategy and team play to have more chances of success. Teamwork is always the key!
You and your team are going to choose a spot on the map to start the game, you could go somewhere else than your teammate, but this would reduce your chance to win!
The concept is simple, we wait until every player is ready or one minute maximum before starting the game.
Once everyone as loaded the game, you will have 20 seconds to choose one circle with your teammate. If you don't choose the same circle and a full team select the same as you, they will have priority over it.
Each circle can be used only one time!
If your team selects the same circle and another team chooses the identical circle, chance will define which one can use it.
If the circle has been choosen, you'll have to wait for the next wave unless all your team decide to take another same circle, in this case, you don't wait and lunch before the next wave.
Once you «win» over a circle, you and your teammates (if they took the same) are going to be launch in a meteorite and you'll have the possibility to slightly change your landing location.
Like all multiplayer game played on a big map, we always know someone who hided until the end. I decided to develop a system that gived control to all players on how the map will evolve during the game.
This mechanic is complementary to the game and can be ignored depending on how people play.
On the map you will find 9 reactors that allow you to restrict the playable area. You can find the location of each reactor with the red dot.
You need to feed the reactor with coin until it can deploy the «beam». Once the beam is deploy, a circle will shrink slowly and make the map smaller and all reactors outside that circle become useless.
If you don't pay enough attention, you may die inside that circle! So now you may ask yourself, how do I get those coin? Simply by scavenging the map and opening chest!
You will find some chests inside buildings and also in certain places on the map. Looking for them is the best way to scavenge. Inside chest you will find coins, tokens and various type of food. Now you know those coins are use to feed reactors, let's explain food and tokens.
Tokens can give you a small advantage in certain situations. They reinforce your play style in many aspects such as power, energies, scope and many more. For a total 10 various types of tokens and 3 differents rarity, you can only use 2 of them at the same time and if you choose the same type twice, the weakest is going to be divide by 2.
Food help you replenish your energies. You can find 2 type of food, fruits ans meats. Meat is mostly for Stamina, which you need to use your weapon, aptitudes and a few spell. Fruits help you to regrow your Mana.
I need your support so I can continue this project to make it as great as I dream! All donations will go directly to funding development, server or acquiring necessary equipment.
Thank you for your support!
Website
|
Twitter
|
Facebook
I would like to take a chance to tell you a little bit more about me so you understand why I'm here today and the kind of passion I have for what I'm doing.
As far back as I can remember I've always loved to create. It was when I was 11 that I developed an interest in computers and video games. In games, anything was possible. I had to learn how they worked. I needed to know if I could create a world like the ones I had come to know.
To me, multiplayer has always been the most important aspect of games, but when I was a child I lacked the knowledge and resources to achieve that in my own creations. I knew that if I made a game, it had to allow you to interact with other players. Since that was beyond me at the time, I moved away from making games.
Two years later I became interested in website creation (HTML, CSS, PHP, JS). During my apprenticeship I met a person who was working with VB.NET. The more we talked, the more the idea of making a game seemed possible to us. It wasn't long after that, when I was 15, that I began to teach myself 3D modeling. We had a plan: I would work on the visuals for our game and my friend would handle the programming.
Unfortunately, after 3 years the project had lost a lot of steam. It was then that I decided to learn how to program so that I could make a game on my own. I started and joined a few projects, but none of them gave me as much joy as I've had working on Aros. So here we are 4 years later with Aros - the culmination of my journey into game development over the last 10 years. I'm super excited to have come this far and I hope you'll consider joining me in these final steps toward the game's release.
When we reach $400 per month, I'll be able to expand the number of server.

1 of 4
By becoming a patron, you'll instantly unlock access to 1 exclusive post
By becoming a patron, you'll instantly unlock access to 1 exclusive post
Recent posts by Aros Online
How it works
Get started in 2 minutes