Aro Worlds
is creating aromantic fiction, essays and stock images
Select a membership level
Arrows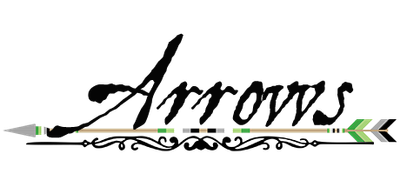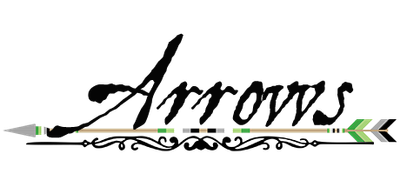 Early access to posts, articles and essays
Early access to all Hallo, Aro stories
Early access to all free Marchverse stories, serials and books
Bones, Belts and Bewitchments: a Patreon-exclusive 275 page Marchverse collection
Monthly Patreon-exclusive stories, including the series Different in Other Ways
Free Patreon-only downloads for all paid Marchverse short stories
Sneak peaks at forthcoming stories and projects 
My gratitude undimmed until the ending of the world
About Aro Worlds
Hello! I'm 
K. A. Cook
, creator of the Tumblr blog
@aroworlds
: a place for aromantic creatives to find an aromantic audience–and aro audiences to find aro-centred creative media. As an allosexual nebularomantic/idemromantic creator struggling to get my work out into the world, I made this blog as a one-stop home for aromantic art, fiction and expression.
My projects include the
Aro-Spec Artist Profiles
, where other aromantic-spectrum creatives in all disciplines talk the intersection of their creativity and their aromantic experiences, and
Hallo, Aro
, a flash fiction series about allosexual aromanticism (aromantics who experience sexual attraction). I also write 
short stories and novelettes
about trans, queer, mentally-ill, disabled and autistic characters on the aromantic spectrum. The 
Marchverse
and 
Eagle Court
series feature aromantic narrating protagonists, and
When Quiver Meets Quill
collects fourteen different aromantic-spectrum stories.
Thus far, I've written stories about loveless aros, aros in QPRs, unpartnered aros, aros whose aromanticism is tangential to the story, aros whose story is all about their aromanticism, aros dealing with amatonormativity and antagonism, aros discovering their aromanticism, aros coming to terms with their aromanticism, and aros with a variety of relationships to romance!
I'm also the creator of the
Allo-Aro Resource Hub
- a collection of resources devoted to allo-aro content, including
allo-aro 101
,
a flag guide
,
a community directory
,
my allo-aro fiction list
and a
page of posts about allo-aro experience, erasure and equity
on the
Aro Worlds WordPress
and my sibling Tumblr
@alloaroworlds
.
Additionally, I run the website 
Aro Arrows
, a free aromantic stock image site. There's little in the way of extant stock images, so I wanted to make sure that every aro, irrespective of artistic or financial ability, can display their pride on websites and in publications. Images include
arrow dividers
,
an array of banners
and
a series of pride frames
.
In my downtime, I'm experimenting with aromantic pride in cross stitch, including the creation of
different types of pride patches
and
tutorials for making them
.
My next project is to take the
allo-aro hub
a step further and create a community-authored allo-aro zine aimed at LGBTQIA+ and a-spec organisations. Few general aromantic resources and guides do more than acknowledge that not all aromantic-spectrum folks are asexual, and I don't think this goes far enough in educating others on the needs and experiences had by allo-aros. A zine is the next step in making our voices more accessible both inside and outside aromantic community spaces.
Your patronage means that I am able to keep freely posting some of my fiction (so aromantics, especially allo-aros, have access to representation irrespective of income) and further develop community resources and publications. It will allow me to spend less time worrying about how I'm going to survive and more time creating the content my community needs to thrive.
You can find out more about my creativity and aromantic identities on
my bio page
and
my own artist profile
. Thank you so much for your kind support!
By becoming a patron, you'll instantly unlock access to 83 exclusive posts
By becoming a patron, you'll instantly unlock access to 83 exclusive posts
Recent posts by Aro Worlds
How it works
Get started in 2 minutes