Artaxis
is creating an evolving international and independent network of artists
Select a membership level
Friend
The satisfaction of chipping in a little bit each month to keep Artaxis running! Every amount helps to keep our programming running and our website operating smoothly.
Contributor
Be entered to win our monthly giveaway! Have your name listed on our Donor's page on the Artaxis website as a Patreon Contributor.
Supporter
You'll be entered to win our monthly giveaway. Your name will be be listed on our website AND with a link to your own website.
About Artaxis
Artaxis a federally recognized 501(c)3 non-profit art organization entirely funded by donations, member application fees, and the Artaxis Shop. Our mission is to engage the ceramics community through promotional, educational, and networking programs while celebrating diverse artistic practices and being a resource of aesthetic values. We provide one of the largest peer-reviewed sources of contemporary ceramics online. Utilized as a resource by instructors, students, gallerists, curators, the general public, and contemporary artists, Artaxis.org strives to promote and enrich the field, while functioning as a direct and unobtrusive conduit between viewer and artist. Learn more about Artaxis at
https://artaxis.org/
Artaxis is working towards its goal of building a new website that better serves our community and represents our dynamic membership. Please consider becoming a Patreon supporter who helps us reach our goal and provides sustaining support for our programming. Learn more about this project at
https://artaxis.org/new-website-fundraiser/
Our website hosts the artwork over 750 artists in 50 countries worldwide. Thousands of people use our website everyday to find peer-reviewed work in ceramics and sculpture.
Some words from our supporters:


"Artaxis is the generous effort of a few highlighting the brilliant talent of many. I feel fortunate to be included in such good company and am thrilled to be able to give back to this valuable resource."
-
James Aarons
"Artaxis is a vital and vibrant resource. As an artist, it helps me reach out to an interested audience. As an educator, I can direct my students to the site to learn about high quality artists and their work."
-
Anna Callouri Holcombe
"As artists, we get asked to donate time, artwork, and money to many worthy causes every year. Although I cannot afford to help with all of them, I do try to help fund Artaxis. The dedicated folks at Artaxis spend countless hours and money providing over 700 hundred artists with a professional portfolio page and exposure to students, educators, gallery owners and collectors around the world. For that I am honored, grateful, and happy to contribute."
-
Eric Van Eimeren


"Artaxis has become an important hub on one of the many wheels of contemporary clay, and I am not only honored to be a part of it, but indebted to it's creators for their tireless efforts. I am compelled to support this resource as it supports me."
-
Stephanie Lanter


Some of our programs:


Artaxis Fellowship

The Artaxis Fellowship program is intended to increase diversity, equity, and access in the ceramic arts, with the explicit goal of adding unique perspectives across the field. This year, we offered two fellowships, each one worth up to $2,000, to fund a two-week summer workshop in ceramics at Haystack Mountain School of Crafts. The fellowships will cover room, board, tuition, and up to $500 for travel to and from Haystack Mountain School of Crafts in Deer Isle, Maine, USA. More about the Artaxis Fellowship can be found at
https://artaxis.org/fellowship/
Artaxis + Color Network Curatorial Fellowship
This fellowship is a collaboration between Artaxis and the Color Network. The Curatorial Fellowship offers an emerging BIPOC curator the opportunity to realize a virtual exhibition of works by artists listed on Artaxis and/or The Color Network's websites. Learn more at
https://artaxis.org/artaxis-color-network-curatorial-fellowship/
Artaxis Conversations
Artaxis Conversations is an annual event where we create and promote live and pre-recorded videos of artists talking about their work and communicating with each other about important issues in the field. Artaxis Conversations takes place during National Clay Week in October of each year. More about this program can be found at
https://artaxis.org/conversations/
Our ceramic art giveaways continue for our monthly supporters! This month, we're giving away this woodfired cup made by our Executive Director, Brian Harper. It will be given away to one lucky monthly supporter and it could be YOU if you sign up to support Artaxis at $5 a month or higher on our Patreon page.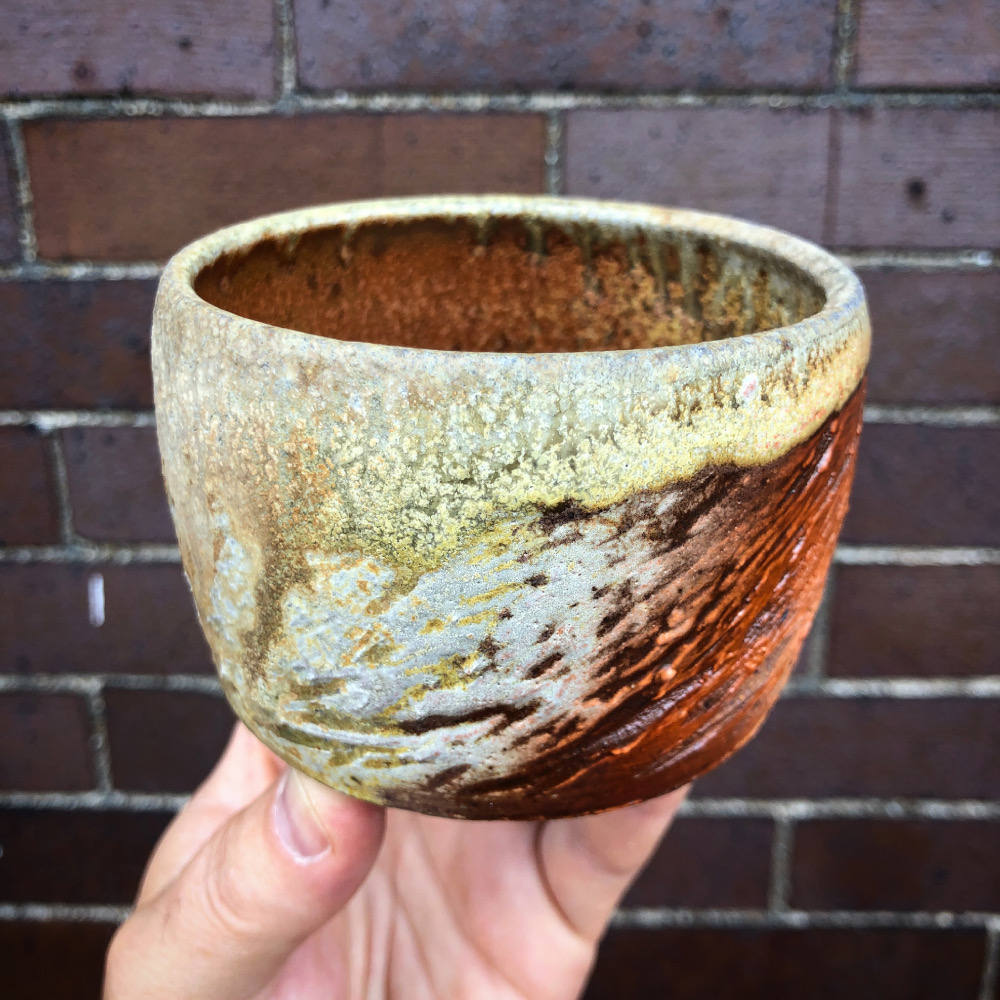 1 of 1
By becoming a patron, you'll instantly unlock access to 49 exclusive posts
By becoming a patron, you'll instantly unlock access to 49 exclusive posts
How it works
Get started in 2 minutes