Artingales
is creating expression opportunities for children with abusive pasts.
Select a membership level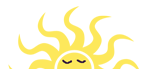 I have a friend that talks about the circle of hands that come out after payday wanting a dollar here and dollar there, saying it's only a dollar as if that's nothing. Even
$1 per month is something generous you're giving to help, so thank you!
This level of giving gets access to the patron-only Artingales creator posts that will include a quarterly private link to a new
high res. wallpaper jpeg
of founder April's artwork.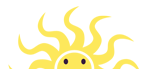 I used to be fascinated with two dollar bills, truth be told I still am. Two is a nice pairing number,
thanks for partnering to help kids through art!
The $2/mo giving level receives all of the benefits of the $1/mo
PLUS access to the entire folder
of ongoing quarterly additions to high res. wallpaper images.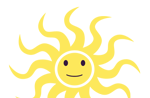 Threes make pointy triangles. Giving $3/mo.
points us in the right direction
, showing kids that art can be a medium to express the most difficult of emotions.
Your reward?
access to Artingales' creator posts
quarterly private link to a new high res. wallpaper jpeg
access to the entire folder of wallpapers
PLUS a 4x6 digital print of a child's artwork created through Artingales on your 11th month of giving.

About Artingales
Hello. I'm April Hoff, founder of Artingales, an art teaching organization with a passion for reaching child victims of abuse through its H.O.P.E. project.


H.O.P.E. stands for Healing Our Past Experiences. I
started this endeavor after watching kids struggle in school for years as a special education substitute teacher and instructional assistant. I know personally what it's like to have child abuse negatively impact life, and how art can be the saving grace or a road map to healing. I hold an interdisciplinary fine arts degree with painting/drawing emphasis, and equal credits in printmaking and ceramics. I love kids and find it easy to create bonds with challenged children through humor, relatability, and artistic expression.


Children attending a session through the HOPE project (and their families/schools) pay NOTHING for this service.
The profits generated from paying Artingales customers, along with generous patrons like you, will support this charitable project.
The help section said keep it short, I'm verbose and trust that some people prefer to read rather than watch videos. You can stop reading now if you want ;)
How can you help?
Lots of ways.
You can help by pledging a recurring monthly amount that is comfortable for you, and by spreading the word about what Artingales is doing to assist in the soul damage done to these kids. Another way you can help is to "teach your children well" as Crosby, Stills & Nash would say. Teach them it's okay to say no in certain circumstances, that if something bad happens, it's not their fault, and that absolutely no matter what, you love them.
Why help?
It takes a village.
Because overcoming abuse is often a long road and comes with far reaching effects, consequences seen well into adulthood. Giving child victims some sense of regained power aids in the healing process. Victims have a very difficult time conforming to cookie-cutter standards in public education. Art is already well-known as an emotionally expressive medium, but helping a child not only synthesize their experiences through art, but also own the profession's skills if they choose to pursue it as a career later gives fringed children hope of a socially acceptable future where outcasts are embraced. It is not free to practice or teach, however. Supplies are necessary.
What do you get for helping?
Good feeling and art stuff.
Other than the sense of positive impact on society's future, you get a whole host of rewards at different giving levels listed to the right. What do I mean by positive impact? Well, studies show that child abuse victims can become addicts and/or criminals, and often have adaptive problems, though not all do. Practicing art can offer that needed expressive outlet instead. You also get satisfaction knowing that you're a part of an organization that spreads the joy of art to everyone, but especially to kids that find it difficult to find joy in anything while they battle the confusion that comes from being a victim.
When does art help?
Always.
Art can help at any age of introduction. Artingales' HOPE project focuses on the elementary setting for now, believing that early intervention equates better outcomes sooner. Art classes are readily available to the junior high and high school levels in public education. However, even adults find solace in the process of creation.

Where does the H.O.P.E. project occur?
Here, there, and everywhere.
Until we raise enough funds from the profit side of the business and the generosity of Patrons and sponsors, the HOPE project will partner with school districts and facilitators that have behavior classrooms to use their facilities. Ideally we would like to procure a commercial space large enough to give the students a chance to practice art outside of the repetitious classroom environment. That's our giant long-term goal.
Who else helps?
Friends, family, & fans.
Many of my friends donate art supplies they no longer need. One friend is a programmer, he'll code the PHP for registration because I only know HTML & CSS. Some supporters prefer a one-time donation instead of recurring monthly, they go through the artingales site and use the PayPal
button. My first monetary supporter handed me two $50 bills at the end of the school year, wow did that make me believe I'm on the right track!
Web Hosting & Active Domain so people can find us and benefit from our services. Because I know how to build websites, we don't have to pay an expensive designer, but hosting still costs.


We only need 12 people to donate $1 a month to meet this goal and sustain a web presence each year. Check out our site: artingales
1 of 6
By becoming a patron, you'll instantly unlock access to 1 exclusive post
By becoming a patron, you'll instantly unlock access to 1 exclusive post
Recent posts by Artingales
How it works
Get started in 2 minutes