Jasmine Jones
is creating art through sharing, feeling, and wonder!
Select a membership level
Rose
Access to behind the scenes doodles, notes, progression updates of projects, and announcements of new projects! 
Ability to interact through special content such as posts and polls!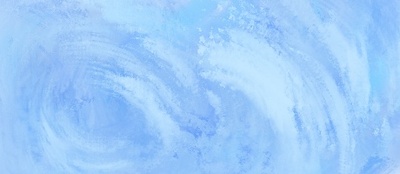 Periwinkle
Perks from the previous tier!
One monthly handwritten, personalized postcard from me!
Plus, occasional surprise items and perks!
Lavender
Perks from the previous tiers!
Postcards will occasionally include photos of works in progress! 
One monthly original small-sized physical piece of artwork (from about 4"x6" to 5"x7")!
*Artwork possibilities include watercolor paintings, paper collage, charcoal, or a combination on paper.*
Plus, occasional surprise items and perks!
About Jasmine Jones
He

y friend!
  We

lcome to my Patreon page! 
My name is Jasmine Jones and I'm a multidisciplinary artist.


You may be asking, what exactly is Patreon?
Patreon is a platform for creators, myself included, to work on goals
and
to have the means to create. Personally, Patreon is a way for
me
to:
Connect to and interact with others
Stay encouraged in my practice
Build a community
I graduated in December 2018 with my Bachelor of Fine Arts in Studio Art. I create art through charcoal, sculpture, collage, language, social situations, and several other methods of which I'll be sharing here on my Patreon!
My interests and ideas of my work revolve around therapy, interactions and experiences with one another, sacredness of humanity and self, being content in isolation, complexity and simplicity in nature, personal and shared memory, self-spirituality, and overall
mystery and wonder
. 
A primary goal of mine is to make more interactive and inclusive art and help others recognize the importance of the process of creation.
Part of that goal is breaking barriers and supporting artists
. Breaking barriers includes changing the perspective that art is an exclusive, untouchable magic object and that artists are unknown entities. Breaking these barriers promotes learning about art practices, the versatility of art, and the artists themselves. Artists have cultivated techniques and experiences and they have much to offer. The support of an artist's ideas and abilities means the support of the artist.
I think it's important to notice that art doesn't come to artists like magic. There are hurdles in the making of art and experiments in making - 
that's a main point that I'm sharing here on Patreon through my own processes
. That includes sharing medium tests, work "failures", difficulties, notes, and more.
If you're along for the journey to dream, explore, share, and learn, I
welcome and thank you
for being here with me!
A few FAQs:

How often will I be charged?
You will be charged once a month, 
only on the first of the month 
- regardless of how much I upload here on Patreon.
The amount will depend on what perks you're interested in and which tier you've joined for your subscription! That being said, if you join after the 1st of the month you will not be charged
until
the following month. 
You will also start receiving items during the month that you are first charged, unless it's an every-other-month artwork.
 For example - if you join on the 23rd or even the 2nd of the given month, you will not begin receiving physical items until the following month!
Can I cancel my patronage?

Yes! You can cancel at any point, with no hard feelings. 
Do I have to do anything?

If you don't want to do anything except donate and receive artwork (the latter of which is based on tier lavender and up),
you have no other responsibilities!
I'm not going to force anyone to interact nor am I going to call anyone out for being a silent supporter! 
Are works sent to patrons old works or current works?

The artwork I send to patrons are new works. They aren't necessarily personalized for any specific patron unless otherwise stated, but they aren't old pieces of mine.
They also will sometimes be limited edition and only for patrons! 

When will I get a postcard or artwork?

The latter depends on your tier and I cannot I tell you
exact
days that you'll receive items. What I can
tell you for sure is that I send physical mail out by the 2nd weekend of the given month.
I'll always announce when things are being sent out too!
If you have more questions, you can read more about Patreon FAQs here!

Other than that, my email is
[email protected]
and I'll get back to you as soon as I can!
PSA:
There's going to be some trial and error as I'm kicking this off, with methods slightly changing for what I find best and fitting - 
but I still invite you to give feedback and your thoughts!
Recent posts by Jasmine Jones