Nakoo
is creating Digital artwork
Select a membership level
Heard (Tip jar)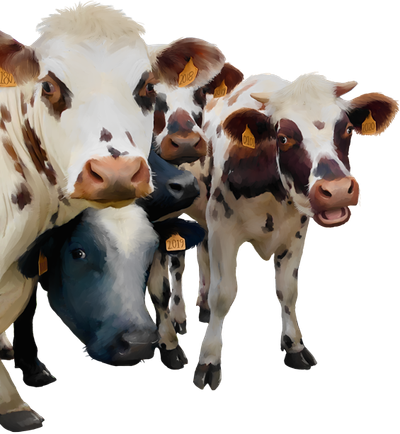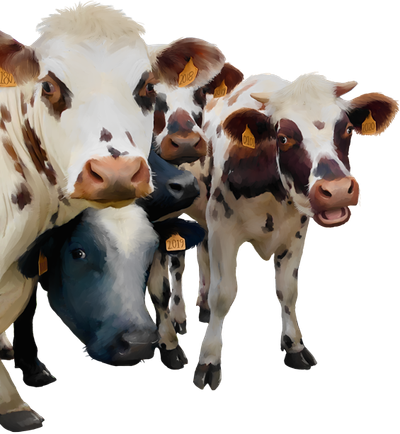 Moos~
For those in the heard who just want to help out. Thank you heaps, every little bit helps!
Discord only rewards:
Access to discord 
First Dibs on Commissions/YCH/Adoptables/Freebies 
Occasional Extras 
Includes Discord benefits
Calf
Moo! This tier grants you access to all my Content early, from commissions to personal sketches, works created for Patreon/Ko-Fi and more! In addition you'll have the chance to suggest and vote for characters to be drawn in illustrations, get to see YCH, Adopts and commission openings before anyone else.
All previous rewards
Early Access to Timelaps videos
Access to Patreon hosted polls (Voting)
Discord only rewards:
WIPs and Progress shots 
Suggestion box access 
Includes Discord benefits
Cow
Moo~ This tier grants you access to all 'Calf' Tier rewards, as well at the 'Cow' tier you get to check out my full size files as well as download the Monthly Art Pack I create! Not to mention that you'll receive a 10% discount on any commission, adoptable or YCH you get from me. (One discount per month, does not accrue.)
All previous rewards
Monthly Art Pack
10% Discound on Commissions/YCH/Adopts (Lower priced adopts discount defaults to $5)
Discord only rewards:
Chance for your character to appear as BG characters/Cameos 

Inclusion in challenges. EG; Kinktober, Pokemon December, ect 
Includes Discord benefits
About Nakoo
🔵This Patreon includes NSFW content!🔵
🔵Please keep this in mind when pledging to this Patreon.🔵

🔹💠About me💠🔹
Hello! I go by the name Nakoo most of the time and I am a freelance digital artist from Australia. I have been freelancing for over 10 years and I create artwork for personal and professional clients. Currently I mostly create furry or fandom illustrations on a commission bases. My work is heavily dictated by the clients I take, however I'd like to be able to find time to produce more fanart content. Open for projects most of the time you can find my commission information below.
🔹💠
Why I am on Patreon
💠🔹
I will be treating Patreon as a tip jar and method to generate additional funds that will allow me to work on fanart and other related projects that I would otherwise have no time to work on. I'd also like to give something back to those who choose to support me by offering custom sketches, work in progress shots for commissions I am currently working on, examples of my workflow, and occasional pinups chosen by my Patreons.
🔹💠

Why support me?
💠🔹
As a freelance artist much of my income and time is dependent on my work load and who would like work from me. This is both a blessing and a curse, I love creating work for others and helping their vision come to live, but it leaves me little time to create work for myself or fan works I'd like to see. 
If you like the work you have seen you can give a one off donation at my Ko-Fi.
🔹💠
Will this Patreon affect the public availability of work?
💠🔹
Well no! And a little yes. Monthly Pinups and Sketches created for Patreons will have a delay added to their publication after the first month of my Patreon being active. All work will still become publicly available, I do not intent to pay wall the content I create.
🔹💠

What content will be produced?
💠🔹
I hope to create a majority fanart! As well if my Patreons would like it, I will create custom or personal illustrations of characters owned by myself or my Patreons. A big hope I have for this Patreon is that my work flow gets faster from producing illustrations for it.
🔹💠

Fanart? What kind of fanart?
💠🔹
Honestly, whatever you would like to see! Things I would like to work on include;
Pokemon, Warhammer 40k, Warhammer Fantasy, Conan the Barbarian(Conan Exiles), ARK: Survival Evolved (General Dinosaurs), Jurassic Park/World, Alien, Predator, Robocop, Animal Crossing, Legend of Zelda, Metal Gear Solid, Mario, Sonic, Fallout, Masseffect, Left 4 Dead, Slime Rancher, Starbound, Stardew Valley, Shadow Run, Dungeons and Dragons, and others I have likely forgotten!
🔹💠

Contact information
💠🔹
Art Twitter
|
Twitter
| 
Picarto
| 
Ko-fi
|
FurAffinity
|
Deviantart
| 
ArtStation
| 
Commissions
🔵
Once more this is an 18+ Patreon. NSFW Content will be feature here.
🔵
$129.02 of $150
per month
🔹💠Comic Goal💠🔹
This Goal was reached and the comic has been posted! Thank you so much :D
1 of 2
Become a patron to
Unlock 299 exclusive posts
Connect via private message
How it works
Get started in 2 minutes