Art of Tantra
courses, podcasts about sexuality
Select a membership level
LISTENER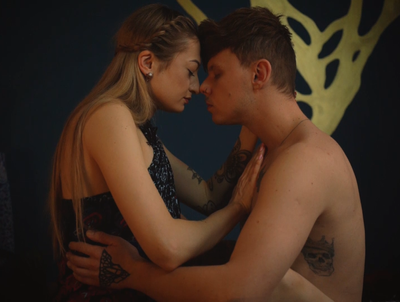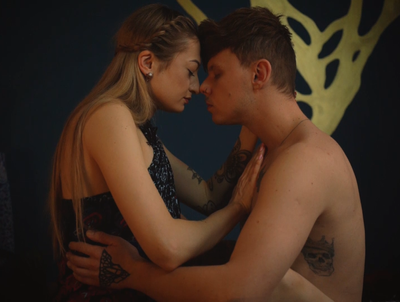 EN:
You get access all podcasts and posts (no videos)

You get access to 2 intimate massage videos of penis and vulva
CZ:
Získáte přístup pouze k podcastům a postům (kromě videí)

Získáte 2 videa intimní masáže penisu a vulvy
SPECIAL PREMIUM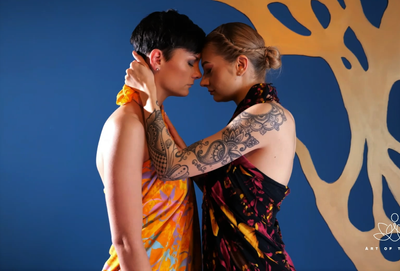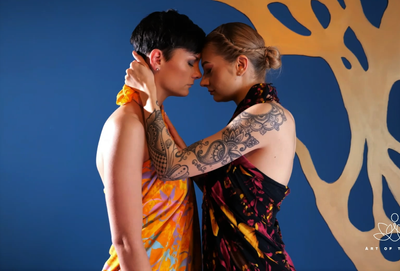 EN: SPECIAL PRICE = SAME CONTENT LIKE PREMIUM
Full library access (except bonus)

I will answer your questions in chat
CZ: SPECIÁLNÍ CENA = STEJNÝ OBSAH JAKO PREMIUM
Získáte přístup k veškerému obsahu (kromě bonusovému)

Odpovím na vaše dotazy do chatu
PREMIUM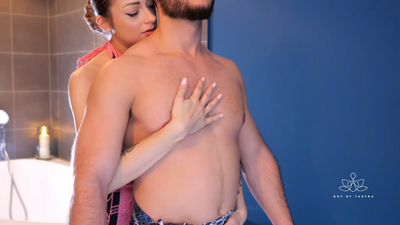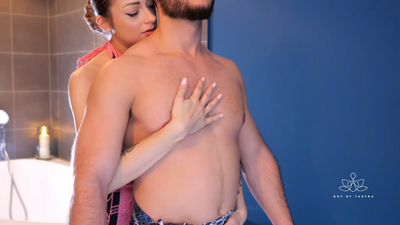 EN:
Full library access (except bonus)

I will answer your questions in chat
CZ:
Získáte přístup k veškerému obsahu (kromě bonusovému)

Odpovím na vaše dotazy do chatu
About Art of Tantra
CZ:
Ahoj! Kdo mě nezná, tak jsem
sexkoučka a lektorka Tantry
 - Klára Kloudová. Této práci se věnuji od roku 2014.
Můj obsah zde je pro všechny, kteří chtějí ještě
lépe prožívat intimní/sexuální život, inspirovat se, zkoušet nové věci a vzdělávat se
v této oblasti.
Mám zde obsah jak pro nezadané, tak pro páry. Sexualita se nás týká ať už partnera máme nebo ne.
Na své si zde přijdou i ti, kteří s tělem pracují profesionálně a chtějí se inspirovat a naučit se nové techniky.
Patreon je stránka, kde můžete podpořit svého oblíbeného tvůrce a jako poděkování získat přístup k exkluzivnímu obsahu. Na mém Patreonu je to spíše naopak,
mám zde především exkluzivní obsah, který jinde nemám.
Většina videokurzů jsou bez cenzury, které jsou krok za krokem a demonstrované na lidech (ženách i mužích).

Věřím, že zde najdete a naučíte se přesně to, co pro vás bude přínosné a inspirující.
Důležité je, abyste si užili zábavu a intimní chvíle! ;-)
Jsem velmi vděčná za každý váš odběr mého obsahu. Děkuji vám!
V případě jakýchkoli dotazů mě prosím kontaktujte na
[email protected]
Najdete zde:
Masáž penisu / vulvy (více než 40 technik)
Tantrická masáž krok za krokem
Jak dosáhnout orgasmu celého těla (bez ejakulace)
Jak se vypořádat s potížemi s erekcí/ejakulací
Předehry a rituály
Tantrická masturbace
Masáž prostaty
Masáž prsou
Podcasty a rozhovory
Tipy pro lepší orální sex, anální sex, vzájemnou masturbaci atd.
Jak komunikovat o sexu
Speciální seznam sexuálních přání ke stažení
Playlist pro smyslné chvíle
Fakta o pornografii
a mnoho dalších tipů, rad a faktů

EN: Hi! I am a sex coach, bodyworker and Tantra lecturer Klára Kloudová, from Czech Republic. I do this job since 2014.
My content here is for everyone who wants to experience intimate/sexual life even better, get inspired, try new things and educate themselves in this area and in the privacy of your own home. I have content for both singles and couples.

Those who work with the body professionally and want to be inspired and learn new techniques will also find their place here.

All videos are with english subtitles (only upcoming videos take a while to translate).

Patreon is a site where you can support your favourite creator and get access to exclusive content as a thank you. On my Patreon, it's rather the opposite, I have here only exclusive content.

Mostly video courses are uncensored, step-by-step and demonstrated on people (female and male).
I beleive you will find and learn exactly what you would like. Important is to have a fun and amazing intimate moments! ;-)

I am very grateful for each and every one of your subscriptions to my content. Thank you!If you have any questions, please contact me at [email protected]

What you find here:


Penis / vulva massage (40+ techniques)
Tantra massage step-by-step
How to get a full body orgasm (without ejaculation)
How to deal with erection/ejaculation problems
Tips for better oral sex, anal sex, mutual masturbation etc.
How to communicate about sex
Playlist for sensual moments
and many more tips, advice and facts
CZ: Po dosažení 300 patronů udělám živé vysílání, kde budu odpovídat na vaše dotazy.

EN: When I reach 300 patrons, I'll make a livestream where I will answer your questions.
1 of 1
Become a patron to
Unlock 167 exclusive posts
Get discounts to an online store
Connect via private message
Recent posts by Art of Tantra