Art of the Title
is creating in-depth articles on title design, motion graphics & filmmaking
Select a membership level
We publish a maximum of 4 articles per month so supporting the site at this tier means your pledges will never exceed $4/month! Along with helping to keep us publishing, you'll get exclusive access to our Patron-Only Newsletter which includes sneak peeks at what we're working on! All patrons also get special discounts on promotions and events that Art of the Title is involved with. 
At this level you'll have the satisfaction of helping to keep the site going, you'll get access to the Patron-Only Newsletter and you'll have your name added to the Roll of Honor page on artofthetitle.com! 
We normally publish 1 to 2 articles per month. The maximum number of articles we publish per month is four.

You'll read the Patron-Only Newsletter, you'll see your name on the Roll of Honor page on artofthetitle.com, and you'll be able to share your love of the site with a set of exclusive Art of the Title stickers and buttons!
About

Art of the Title
is an online publication dedicated to the creative process of title sequence design in film, TV, and beyond. In each article, we take an exciting in-depth look at a title sequence and the designers, filmmakers, animators, and craftspeople behind it.
I love the site. It's really beautiful. I would much rather have anything and everything about the title sequence be on Art of the Title than in USA Today or any publication like that. Your site is the proper context for this conversation."
Perhaps you've seen some of our bigger features, like:
James Bond: 50 Years of Main Title Design
David Fincher: A Film Title Retrospective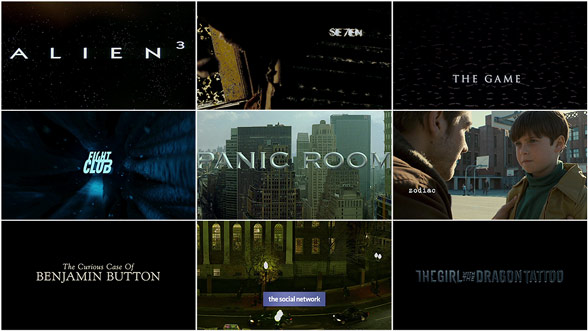 True Detective (2014)
Though Art of the Title is a site without peer in its niche and an important resource for many industries, it has always been a labor of love. The site has grown so much in the last few years but the site is now a one-person operation — with a great many contributors. We want to continue to be able to devote our time to bringing you this content, to shine a light on this amazing but often overlooked art form. Many of you have asked how you can help or support the site and now here's your chance!
If you find value in Art of the Title, if you've ever used it in your presentations, in your teaching materials, while researching your next great project, found inspiration here and been sucked into a time vortex of
oohs
and
ahhs
, it's time to give back and help keep the site going. Please consider becoming a patron of the site right here, right now, through Patreon.
Patreon is a system that enables fans to support and engage with the creators they love. It's a crowd-funding service kind of like Kickstarter, except you can support a project on an ongoing basis, each time we publish something new. For Art of the Title, you can help the site stay online, pay our server fees, and keep us producing and publishing our great content.
As
Criterion
is to home video and
Cinefex
is to visual effects, Art of the Title is to title design.
We normally publish anywhere from one to four in-depth feature articles per month – four is the maximum. Even pledging just $1 per article (a maximum of $4 per month!) will help make it possible for the site continue in its current form – and maybe even grow. Your support will go directly toward server and hosting costs, towards Vimeo hosting fees, towards our wonderful back-end developers, and to compensating our tiny staff for the many hours of work the site requires.
If you love what we're doing and want to ensure Art of the Title can continue to exist, help us by becoming a Patron! Every little bit helps.


$299.75 of $1,000
per Article
By pledging $1 or more per article (only $4 per month!), you will make it possible for the site to continue to thrive and grow.
1 of 5
By becoming a patron, you'll instantly unlock access to 162 exclusive posts
By becoming a patron, you'll instantly unlock access to 162 exclusive posts
Recent posts by Art of the Title