Asatiir
is creating Roses Will Rise, a visual novel strategy RPG
Select a membership level
Patron
The games I make are free, but pledging for me here on Patreon gives a few you bonuses you will not find elsewhere.
You will get a download key for Roses Will Rise on itch.io, registering you as a "paid" user. Bonus content will be added there over time.
Your name will be on the Roses Will Rise patron credits.
Access to reports on my development on a monthly basis, this is locked only to my patrons.
Access to patreon-only Patreon Lens posts that show game progress and a few behind the scenes content besides the public ones.
$1 is the minimum for all this, but if you plan to pay more, I would be more than grateful!

Note:
The reward here, namely the credit, will change by the time Roses Will Rise is complete. If you start pledging after that time, your name will be credited in the next game I shall be working on.
There will more things added and removed  (mostly added) here in future updates.
Anyone who has contributed a sum to Roses Will Rise and then canceled will still be credited in the game, so expect a message once the game is done.
About
Who Am I?
Hi, my name is Mohammad, I am a game developer from the United Arab Emirates. For a long time I've been trying to get into video game development, but life got in the way and many factors discouraged me from taking it as a career path back when I was a student. My games are focused on story-telling and artwork that illustrates it as it is being told.
Game development started as a hobby, a craft I got into for the love of working on it. While the passion for it stays to this day it has become a bit of a second job, I spend nearly every waking hour just working on making games.
Why Patreon?
My games are free and I plan to keep them that way, but I also plan to leave the value of my games to whoever plays them. In return to those who find value in my work and support them, the earnings the games receive will be used to improve their production value. It will go into hiring composers to give it an individual soundtrack, proofreaders to make sure the games are refined to be up to standards, and the possibility of hiring voice talent and translators to make it playable for a larger player base. Besides all these refinements, my supporters are given rewards ranging from in-game credits, exclusively drawn art material and other material that will hopefully make this worthwhile.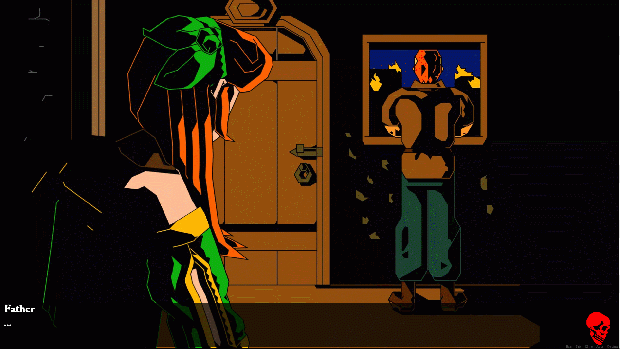 (Work in Progress)
Game development is as expensive as playing games as a hobby, it obviously requires hardware to make and the art I'm making requires powerful enough hardware to handle it. Thankfully through the help of my generous patrons, and from my own personal savings I managed to upgrade, but this is only the beginning.
Roses Will Rise
(Work in Progress)
Roses Will Rise is my current on-going project for the past few years, it is a turn-based Strategy RPG, with elements of visual novel story-telling and branched paths in between. It's a story set in a fantasy world where four women of different backgrounds become prisoners of war. What begins as a plan to escape the castle slowly turns into a plan to seek revenge, rising against the forces of that govern the castle, bring glory back to a defeated kingdom one of them turns out to be a princess and the last of her lineage.
I'm not fooling around, Roses Will Rise won 
Best Narrative at the Game World Expo
in Abu Dhabi the (capital of my country), especially since I was under serious competition. With what I have at hand, alongside the help of my generous supporters I've managed to reach further and with your help.
If that all that sounds good to you, I suggest you check out the games I make, help me complete 
Roses Will Rise
and help me make video game development my main career.
More games available on my 
itch.io
page.
Other places to find me:
Upon reaching $99, you fund an iOS publishing license to port Roses Will Rise on iPhone and iPad. The iOS publishing license is good for 1 year, so this will fund its availability for that period of time.
2 of 10
By becoming a patron, you'll instantly unlock access to 59 exclusive posts
By becoming a patron, you'll instantly unlock access to 59 exclusive posts
How it works
Get started in 2 minutes