Who are we?
The Ascension Show Podcast is an extension of Club Ascension.  A private members only alternative lifestyle club with a mission "To provide a safe place for all alternative lifestyles to find support, continual education and camaraderie in a non-prejudicial environment."  Located in the Detroit, Michigan area of the world. (
http://club-ascension.com/ )
The birth of the Ascension Show comes from years of involvement in alternative lifestyles.  Which gives us acute awareness of the joy and sorrow being different can bring.   
We Bring You
The Ascension Show - a Kink slanted and sexuality podcast bringing you news, views, education and entertainment for the Kink, LGBT, Poly and Swinger lifestyles.  Our show runs on a weekly schedule and we are working to pack Patreon Only exclusive and first view content in between shows.  We want to bring more light to the public and help create more mainstream acceptance of living your life your way.  No one should live in fear over the things that bring them joy!
Find us on - iTunes, Stitcher, TuneIN, Google Play Music, SoundCloud and other podcast listening apps.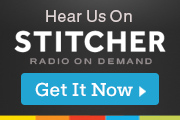 Thanks!
We want to thank you for becoming a patron of the show, it allows us a chance to work more full time on this show and expansion of the Club in support of alternative lifestyles.