Ashanna Arthur
is creating Interviews
Select a membership level
VIP Viewers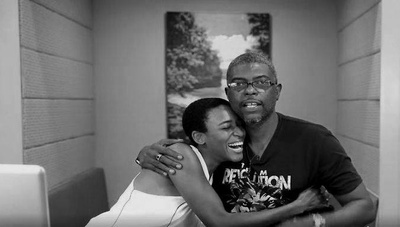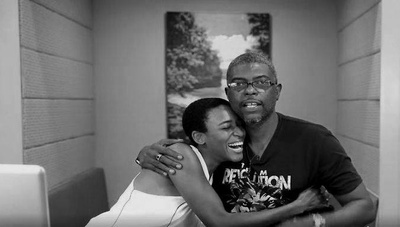 Early Access to episodes
Watch Some Interviews Live 
Access to Video Library 
VIP Viewers
Early Access to episodes
Watch Some Interviews Live
Access to Video Library
Monthly Live Chats
VVIP Viewers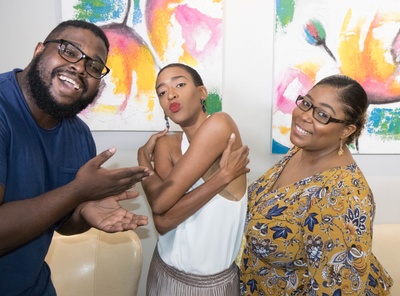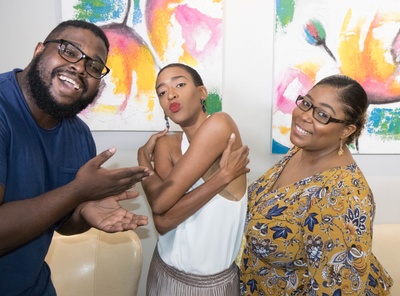 Early Access to episodes
Watch Some Interviews Live
Access to Video Library
Monthly Live Chats
Shanna Merch
Special Mug for Patrons of this Tier
About Ashanna Arthur
Hi there !
Thank you so much for checking out my Patreon page !!!!!

My name is Ashanna Arthur and I love talking to people about anything and everything under the sun. Talking to people was one of those things that was so obvious that I didn`t even realise it was something I liked to to. It was just second nature to me.
HOW IT ALL STARTED

I would say the beginning of this journey was in 2013 when I interviewed one of my neighbours at the time. Her name is Yvonne Popplewell and to me she was (and still is ) the epitome of the "perfect human being" to me.
She is crazy, sarcastic, insightful, wise, empathetic, hilarious. I remember thinking, "this is the most awesome human I have ever met" when I started talking to her. I have never met anyone as amazing since then ( There will never be another Yvonne Popplewell- she is infinitely unique).

YVONNE POPPLEWELL - MY FIRST "OFFICIAL INTERVIEW"
I just remember thinking "this lady is so AMAZING", I would love to talk to her, find out more about her and tell her story. I was mesmerized by the prospect and I was so excited when she said she would do it. I spent about 3- 4 hours on her porch one Sunday evening and it was perfection. That interview ended up on my website called -
The (Extra)ordinary People
.
EXPANDING MY OFFERINGS
From there I continued to interview people and I have since expanded from written and audio interviews to video interviews. I also decided to widen my umbrella and create the
Ashanna Arthur Website
. This website also has articles and blog posts where I share some of my thoughts on various topics like fashion, beauty and life in general.

FUTURE PLANS
My core offering is definitely my interviews and going forward, I will be interviewing people from all walks of life and putting those videos on my Youtube Channel. The only criteria for an interviewee to be on my show is that I have to find them intriguing and think they have something interesting to share.
Things have been going well so far and the feedback has been that people enjoy and are inspired by the videos. So now I want to dive even deeper into it. I want to spend more time creating these stories for you. I want to deliver content to you more frequently and I want to bring you more meaningful, impactful, robust, in depth, dynamic and engaging stories. And I want to bring you high quality and visually captivating video footage. To do this I need not just myself, but an awesome team that can help me bring you entertaining and inspirational stories, in a high quality package.
So I have created this Patreon account for several reasons
So that I can share super special and beneficial content with you
So that I can create a vibrant community of people who are interested in being awesome, doing awesome things and living better lives
So that I have a platform where I can engage with you more and get your feedback on what kinds of things you want to see
There are many costs incurred when these videos and other content which include:
videographer costs, editing costs, travel costs, graphic designers, legal advisors and more.
I don`t want to bore you too much but let`s just say , sometimes it takes lot of work to have fun !! LOLOLOL. If you do decide to pledge, know that whatever you contribute will go towards an amazing and talented team to make sure that we keep giving you our best.

WHAT YOU GET IF YOU PLEDGE :
Depending on what Tier you pledge to, you will receive
Exclusive Footage not available anywhere else but on Patreon
Special Polls where I ask you guys feedback on different things I am doing
Sneak Peaks and early previews of my different projects
I also want to have live chats and livestreams with you from time to time. As I go along I may add additional tiers with different types of rewards so please keep that in mind and stay tuned for that. If you have ideas of rewards you would like me to offer please send me that feedback on my website:
ashannaarthur.com
I will definitely take it into consideration as I continue to build out this platform.
To sign out I just want to say
THANK YOU, THANK YOU , THANK YOU
! For stopping by, for reading this, for pledging (if you decide to pledge). And I love you and wish you all the best !!!
Hope to hang with you in Patreon and my other platforms in the future !!!!!!
Ashanna
xo
A PATRON PRODUCTION  
1) I`ll do a video based on what you the Patrons want to see. You will be the Executive Producers of this video ( We will vote and chat to decide what to do. The video direction will be influenced by feasibility and alignment with The Ashanna Channel Brand).



1 of 3
By becoming a patron, you'll instantly unlock access to 16 exclusive posts
By becoming a patron, you'll instantly unlock access to 16 exclusive posts
Recent posts by Ashanna Arthur
How it works
Get started in 2 minutes