Ashens
is creating weird videos for some reason
Select a membership level
Chicken in a Can
Includes:
* Exclusive access to the monthly Audio Guff podcast 
Support the channel by firing money at it on a monthly basis! Guaranteed to remove any lingering guilt from using Adblock. Plus! Access to the monthly Audio Guff output. (Cost equivalent to coins found down the back of a sofa.)
Antonio Stella Bottom Tile
Includes:
* Exclusive access to the monthly Audio Guff podcast 
* Monthly bonus video only available on Patreon 
Exclusive monthly video? You betcha, Benito! Or whatever your name is if it isn't Benito. (Cost equivalent to "regular" popcorn and a drink at a major cinema chain.)
'An Excellent Tier'
Limited (27 remaining)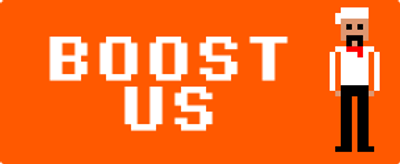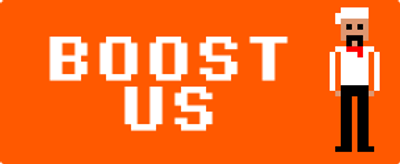 Includes:
* Exclusive access to the monthly Audio Guff podcast 
* Monthly bonus video only available on Patreon 
* Your name at the end of each of my videos as a special thank you 
This is the only way to get your name shown at the end of each Ashens video you're subscribed for! Unless you somehow sneak onto my computer and re-edit a video before I upload it, and that's unlikely at best. (Cost equivalent to two of those large fast food meals with too much salt in.)
About Ashens
Hello!

If you've found this page then you know who I am and the sort of things I make, so we can skip the explanation bit. Phew.

This is Patreon, a system of financially supporting content-creating people so that they can keep making the things you like. Do you like things? Do you want those things to continue existing? Then you've probably heard of Patreon before.

I've been making video for the Internet since March 2004, specifically on YouTube from February 2006. I've seen things you people wouldn't believe. The animation community obliterated with a flick of a switch. I watched gaming channels upload multiple videos a day until the creators almost went mad. (All these moments are archived in their entirety, like tears in a big tear-saving vat.)

As YouTube continue to move away from their home-grown creators towards established old-media celebs, the only way to guarantee income from advertising is to release exactly the same
sort of videos over and over*. You know, the sort of thing that eventually turns off the audience and kills the creator's enthusiasm. I refuse to get into that kind of state and will continue to baffle the world with daft videos about nonsense. I should be pleasing an audience, not a nebulous machine-learning algorithm.

(*At the moment. Possibly everything will change next month and and only videos about rare cheeses will be suggested to viewers.)

Ultimately this will make Ashens more platform independent. Not only will it make income more predictable, but it'll mean I can release videos that I know won't be promoted and take ages to make without thinking twice about it. (COUGH terribleoldgames COUGH) But basically not much will change on the main channel - I think it's safe to presume that anyone paying money for its upkeep don't want it to change Plus patrons will actually be informed of every new video, unlike on YouTube where some devious mathematical fiction contrivance decides if you should be informed of something you specifically asked to be informed about.

And don't get me started on the increasing copyright shenanigans. I keep having to deal with claims for licensed music that I paid to bloody license. That makes me ill and angry, to paraphrase David McCallum from that episode of The Outer Limits where he grows extra fingers and his head goes all lumpy.

So... what's on offer through this mighty system? Three tiers, that's what!

Chicken in a Can
The Coffee Tier, AKA the Adblock Conscience Salve Tier
This gives you access to the Patreon feed where I mention all the new things I've made or appeared on all over the internets. But also! It gives you access to Audio Guff, a podcast-type-audio-thing that I'll be spewing out once a month. It'll be me chatting about various random topics be they old games or technology, weird movies, obscure sci-fi or a whole slew of other things. Sometimes I'll bring on guests to annoy!

Antonio Stell Bottom Tile
The Cinema Food Tier
You'll get the Patreon feed, Audio Guff and... An exclusive video at least once a month! These will be the same sort of thing you see on the channel, but only you can see them. A bit like you drank Egg Shen's potion from Big Trouble in Little China, or something. Expect several blind bag roundups in the early days, as I have hundreds of them in the garage and I miss burning them I MEAN REVIEWING THEM.

'An Excellent Tier'
The Two Fast Food Meals Tier
Want to show us ALL THE LOVE rather than just SOME OF THE LOVE? This is for you! You get all the stuff, plus your name listed at the end of each video for as long as you subscribe to this tier. Possibly one of my videos distracted an assassin at a crucial moment, allowing you to get the upper hand and hurl them off a jetty and escape, and you want to repay me in some way. This is the way to do it.

DISCLAIM-O-TRON: Exclusive videos and Audio Guff are exclusive for a period of one calendar year from date of upload, after which time I reserve the right to post them elsewhere if necessary. (I don't actually plan to do that, I just want an option for the content to be available if Patreon catches fire or something in the future.)

The money will go towards everything under the Ashens banner - mostly videos but also some podcast ideas I'm brewing up. No money from Patreon will go towards films or books, those are separate undertakings and are financed separately.

If this Patreon undertaking becomes a big thing we'll do more stuff. But until that possible future: THE TAT MUST FLOW. THE TAT WILL FLOW. JOIN US.

In the event that we ever reach 1000 patrons, PROTOCOL KARLOFF will be engaged. Details of this protocol will only be given on its release.

1 of 2
Become a patron to
Unlock 77 exclusive posts
Connect via private message
How it works
Get started in 2 minutes