The Animal Nutrition Wizard
is creating an informative podcast, in-depth guides and a community
Select a membership level
Get exclusive patron-only merch
Magician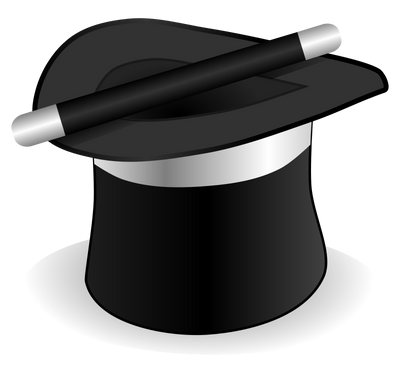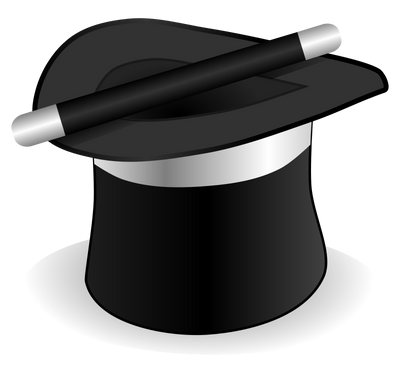 You like the podcast, and/or are part of my Facebook Group, and want to do what you can to support my mission. 
Thanks, you magically-inclined pet lover, you!
General Support - Always Free of Cost
Enchanter
No longer simply inclined - you take part in some magic! The magic of nutrition, that is!

For my supporters that can and want to do a little more to make fantasy a reality. Your support ensures I can cover materials such as paper for notes and guides, help cover the costs of my website, and provide me materials like pens, flash cards, business cards, and other little things that help keep this going.

As a thank you, your name will be mentioned in my podcast as one of my early supporters, and of course you will always have that free, general support that I will try to give anyone who seeks it.

Thank you, you enchanting individual!
General Support - Always Free of Cost
Mage
Limited (30 of 30 remaining)
Oh-ho! You are no stranger to magic!

The magic of nutrition and it's impact on the health and longevity of pets is a very important part of your life, and you are here to see this thing through! As a Mage, not only will you get the general support I provide to Wizards-in-Training far and wide, alongside you AND your PET <3 being mentioned in my Podcast, but you will also have access to a special Discord channel that only Mage class and above will be able to utilize! 

In this exclusive Discord channel, you can ask me questions any time, day or night, with faster responses, you'll be able to have voice or video chats with me, and you will be privy to the occasional live stream of my studies! And your support will cover the cost of my materials, and help me continue learning - so that you can continue learning, too!

Thank you for your contribution to The Animal Nutrition Wizard, you magnanimous Mage, you!
Exclusive Discord Channel Access

General Support - Always Free of Cost
Wizard
Limited (15 of 15 remaining)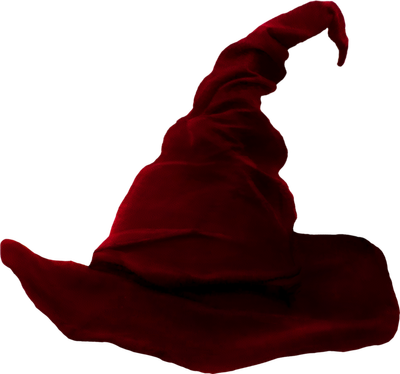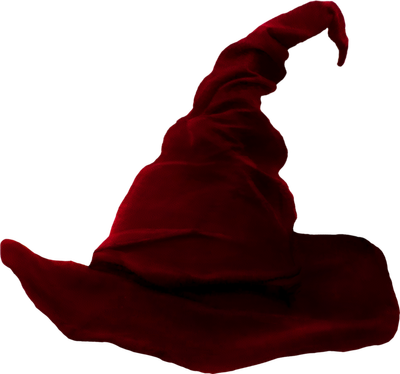 Behold! The famed Wizard class! You have magic in the veins, and you are one with the dream of Animal Nutrition Wizards one day being the norm, instead of the exception. I commend you for your dedication, and I thank you for your incredible support!

You and your pet will be mentioned in my podcast, you will gain access to my exclusive Discord Channel where we can chat via video or voice one on one and you can get faster replies from me, day or night, as well as take part in my occasional live study streams. On top of that, as a Wizard, you will be one of the only supporters to receive an extremely exclusive Animal Nutrition Wizard hoodie (limited edition magical swag!) as a thank you for your monthly support.

You wickedly wonderful Wizard, you!
General Support - Always Free of Cost

Exclusive Discord Channel Access
1st design for my logo by my friend & artist Amanda Hawk
Dragon
Limited (5 of 6 remaining)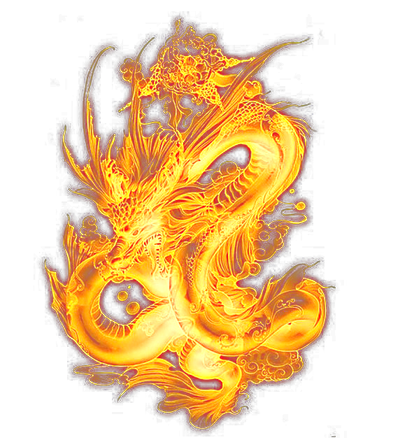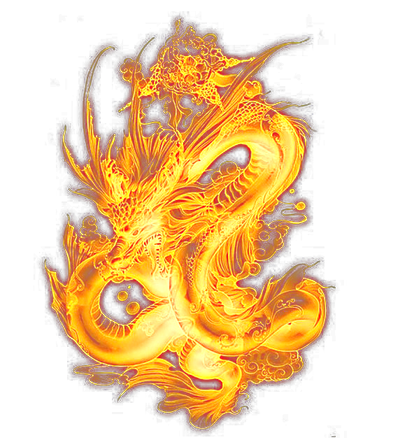 Holy smokes! The extraordinarily rare dragon!

You have surpassed Wizardry and moved onto a whole new level of Magic. You ARE the Magic! Such supporters are very generous, and I cannot thank you enough for believing in me, and this mission, so much. I am limiting the number of Dragons to 6, because while I admire and appreciate any and all support, it is not my goal to take advantage. I only need enough support to cover the essentials, and as a Dragon, you are helping to cover not only my materials, and more courses, but also my living expenses, and my pet food and supplements. You are helping me to be the Wizard I was meant to be - so you are the embodiment of the magic of nutrition that I hope to spread!

You shall be privy to all of the Benefits that the Magicians, Enchanters, Mages, and Wizards have - including the very exclusive hoodie - and you shall have a very special benefit.... 

You will get a digital copy of all of my notes from my studies, retroactively and on-going (until you request otherwise). This may take some time to receive as I am still working to compile all of my notes - some will be put into comprehensive guides - but you will have it all! Every single bit of information that I have spent time and money obtaining and disseminating, and writing down, will be available to you.

OH! And you'll get a sticker, too ;0)

Thank you with all of my Wizardly heart, you most daring of beasts!
General Support - Always Free of Cost

Exclusive Discord Channel Access
Includes
Exclusive Hoodie -

1st design for my logo by my friend & artist Amanda Hawk

Exclusive Sticker -

1st Logo design by friend & artist Amanda Hawk
About The Animal Nutrition Wizard
Because I have taken a deep liking to the study and understanding of pet nutrition in particular, I have come to spend the last six years learning and working under a veterinarian with a hard focus on nutrition, Dr. Katy Miller. This is the in-staff vet for the well known Northwest Pet Supply store, MudBay.
While I no longer work for this company, I took my training more seriously than others. I read all the "Dr. Katy approved" books, I took all the training courses at least twice, and I worked on my own time to obtain certifications from veterinary nutritionists and continue learning, far beyond what was needed or expected of me at my job.
I've received certifications on pet nutrition courses from Dr. Jean Dodds, Veterinary Nutritionist Nina Luu, and I am half way through my first certification from DNM Pro, presented by Dogs Naturally founder Dana Scott and created by a team of PhDs and Veterinarians.
I'm not here advocate for specific pet food brands, nor to bash on any particular brand - only to provide advice on how to analyze foods, treats, and supplements, as well as how to make dietary changes safely, and make recommendations for diets based on certain conditions.
If and when a food is shown to be poor quality, it is not an opinion on the brand itself, but simply a determination of the quality of the food based on ingredients, order of ingredients, transparency, and safety and quality processes used to make the food.
How a pet food is made and formulated, as well as where it sources it's ingredients, affect it's digestibility, it's quality, reliability, bioavailability, and the impact it has on the microbiome.
For me, I don't care as much about the brand. I care about what your pet needs to thrive!
I have basic training in dog and cat physiology, immunology, biology, and nutrition. I have in-depth training on ingredient analysis and label-reading. My pet passions (pun intended) include diabetes, obesity, and urinary tract issues in dogs and cats. I also have some training as well as a certification in small pet nutrition (rabbits, guinea pigs, rats, etc.) I am certified in Pet Nutrition and have spent six years in the field, performing consultations for pet owners on diet and supplement needs.
My mission is as follows:
To research, study, and disseminate science-based information about dog, cat, and small animal nutrition with honesty, integrity, and therefore help to create a society with healthier pets, and more informed, empowered pet owners.
I want EVERYONE to be a Wizard when it comes to their own pet's health. So let's work together to empower each other with knowledge, and feed that inner scientist (and child) by allowing your curiosity to take you to new heights! We love our dogs, and our cats, and our small furry pets of all kinds - and it's time we took more control of their health and stop leaving it all in the hands of pet food manufacturers that are willing to sacrifice our furry family member's health for the sake of making a buck.
While I'm working to build a following and garner support, I will need help financially. Your monthly support will help to cover expenses of material, courses, seminars, webinars, and time spent researching, studying, learning, and putting together guides, materials, and consultations for you and other pet owners looking to learn and help their pets with a myriad of health issues.
If I can create a non-profit organization that does all of this and more, eventually reaching a wide enough audience, I will still rely mainly on the donations of amazing, compassionate people like yourself, and my number one professional goal with the organization will be to create a certification program for companies to apply to receive my Animal Nutrition Wizard seal of approval on their products. This would be the most trusted, most sought after certification for a pet food, treat, or supplement manufacturer, and would help pet owners easily determine the safest, healthiest, and most effective commercially available products for their pets. 
Thank you for considering becoming a driving force in the shift to reverse the detrimental affects poor nutrition has had on our pets by helping me in my work to empower pet owners with nutritional knowledge! 
Remember...
Nutrition is magic!

By becoming a patron, you'll instantly unlock access to 3 exclusive posts
By becoming a patron, you'll instantly unlock access to 3 exclusive posts
Recent posts by The Animal Nutrition Wizard
How it works
Get started in 2 minutes