Astrid Kuljanic
is creating Songs and Music Videos, Teaching Videos and Plastic Art
Select a membership level
BATANA
By joining this tier, you will have access to: 

- the activity feed (Patreon-only posts) where you'll be the first to know what's in the works
- get updates and hear the new music you have helped bring to life
- some behind-the-scene access and invites to special events and gatherings

- keepable/playable/readable downloads directly to your email! 


THANK YOU!

GAJETA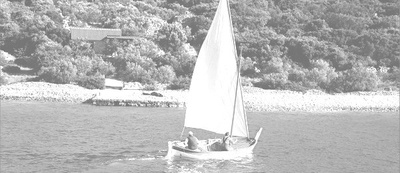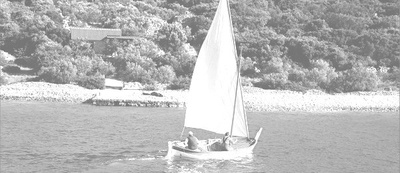 By joining this tier, you will have access to: 


- everything from previous tiers plus


- random surprises in your email  - I'll share extra stuff with you every once in a while, including more personal videos / photos / voice rambles that I don't want out in the public — some random little digital tidbits every few months that seem to really delight people. I'm always open to ideas and feedback about how to get this to be more interesting.


THANK YOU! 

Random Videos / Photos / Voice memos...
GUC
By joining this tier, you will have access to: 


- everything from previous tiers plus


- shout-out to you in the video credits for high-level patrons



THANK YOU! 

Random Videos / Photos / Voice memos...
About Astrid Kuljanic
Thank you for checking out my Patreon and I hope you will join it. I love this concept — the creation of art that leads to the direct exchange between artists and art lovers! It basically enables you to directly access all the art I am making, whether it's music, videos, or plastic art, as well as engage in the community we're building, even with
as little as $3 per month
. My plan is to make at least one Music Video per month that I will post on my channel on Youtube (with the public "thank you" to new patrons and high-tier patrons as explained in the tier section).
Music Videos will be new arrangements of songs that I write or cover, mostly with live electronics and looping, where I sing bass lines, chords, percussion.. and all those layers, in the end, create a full song. Patreon supporters would get early access to it as well as the extended, exclusive version of the video with behind-the-scenes footage and the process of making it.
Another thing I am creating is drift wood-plastic art which involves melting plastic grocery bags. You can find more about it in the post section if you search for the "plastic" tag. 
For a little more you will be able to get physical products, chat live or even take lessons. My goal is to be able to have a two-way discussion between people who are interested in the music I make. Music transcends borders, languages, nationalities.. all the divides that humans can think of. My mission has always been to bring people and music together, to gather influences and inspirations from different parts of the world, and to connect, even the things that usually don't come together. I come from a place where every few decades we change countries, where we are heavily influenced by our neighboring cultures. I want to show that the borders are man-made artificial inventions and the music is the organic magic wand that effortlessly crosses over them. John Lennon said it a long time ago: "Imagine there's no countries, it isn't hard to do."
What is Patreon?
Patreon allows people like you to support my creations by making a pledge.
You are charged at the beginning of the month
You can cancel or change your pledge amount at any time.
I chose the old Croatian wooden boats as the names of different tiers because it feels like Patreon will bring wind to my sails! It will let me create FREELY and not worry about labels / sales / marketing / promotion / publicity.. (bring on other romantic words in the old-fashioned way). It will allow me to do all the things I've wanted and will want and have this community at the front line of my work.
The income that I generate here will help me hire other artists:
painters, designers, videographers, collaborating with other musicians, dancers, putting up shows that involve more of everything. I have so many ideas that are on hold now because of the lack of time or money (don't we all!), so this will enable me to create a core community, a core place on the world wide web where I can produce and showcase my works.
A little bit about me:
I am a singer and a composer based in New York, originally from Croatia. I have also been producing a jazz festival there on the beautiful island of Cres for more than a decade. Since I moved to Brooklyn with my husband Mat, we started a house concert series in our living room. I am lucky to be creating music with some of the most interesting musicians and playing at some of the most amazing venues in the world (like Carnegie Hall and Jazz Standard in NYC and Kennedy Center in Washington DC) and I have the need to create and produce music. I come from a super musical family that supports only "serious things and education" so I studied music in Trieste, Italy and finished my master degree in NY at Manhattan School of Music, BUT not before getting a "serious" chemical engineering degree first before I even let myself try music for real (focused on environmental science and therefore, plastic art). If you are not familiar with my music, check 
www.astrid-music.com
where you can find my bio, videos, calendar etc.
If you came this far, I want to thank you for your time and I hope I was clear enough in explaining what this Patreon means for me so I hope you will join! Whether you have been my fan since the early "Mildreds" days or stumbled across my songs or videos online, I would love to invite you to join this community and see what we are doing. If you have any questions, shoot me an email at
[email protected]
Thank you!!!

Astrid
LET'S GO! 

I will ask the Patreon community to write anything (50 words max) on the topic of Let's Go and use that as an inspiration for a new song which I will write on Google Docs (you will be able to see live and give me feedback in the real time).
1 of 4
Become a patron to
Unlock 36 exclusive posts
Connect via private message
Recent posts by Astrid Kuljanic
How it works
Get started in 2 minutes