Atom Bomb Body
is creating tricks and mini-tutorials to up your content quality
Select a membership level
Pay What You Want/Supporters Tier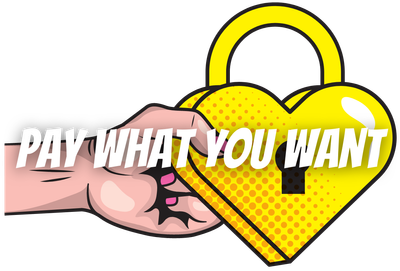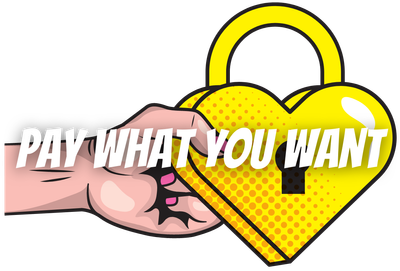 If you just want to support but don't care to have anything in return, this tier is for you! Note that you will not have access to any of the tutorials with this tier, but you do get a 15% off discount code to my merch store! Thank you so much for your support!

Tutorial Tier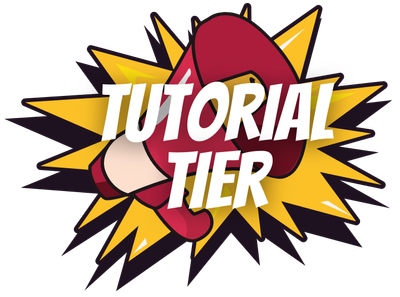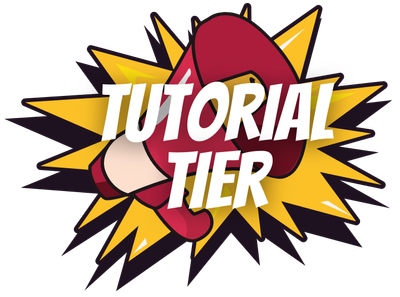 This tier is if you want to access the full library of tutorials. I post weekly for video/graphic editing, broadcasting advice and improving your content on various socials!
You also get a shoutout at the end of my Youtube videos!
Early Access to my Youtube content, depending on how quickly I edit, and if under NDA or not.
Includes Discord benefits
Dear Future Creator Tier
This tier is if you want to support my book through its progress!
Think of this tier as a book pre-order tier, even if you become a Patron of this tier for one month, I will make sure you get your book copies. :) 
It's also a temporary tier that will go away once the book is published.
What you get
:
Access to everything in the tutorial tier
Your name as supporter credit in my book!
A free copy of the e-book and a physical copy 
An audio version of the book (I will try to get the original contributors to read their own stories, but not all may have the time)
Includes Discord benefits
About Atom Bomb Body
Hey there!
My name is
AtomBombBody
and I'm a content creator that primarily focuses on VR live-streaming and recording tutorials.        
However, just because I mostly dabble in VR doesn't mean I don't have other tricks up my sleeve. If you've ever been curious as to different ways you can improve your content whether visually, through tech, or with proven growth strategies, I'm your gal!
What Do I Get If I Become a Patron?
-The tutorial tier costs about the same as it would to buy me a cup of coffee a month. :) I post exclusive tutorials every week relating to either video or photo editing, broadcasting software tips and tricks, a ton of resources, references, and ways to improve your content! Think of this page as your one stop shop to improving all aspects of your content in little ways you didn't even think about.
-I'll also post videos before they come out on Youtube, but it depends on how quickly I can edit them!
Disclaimer: I try go go to affordable/budget friendly content creator route so most of my tutorials revolve around softwares or websites you can access for free, such as Davinci Resolve, Canva, Gimp, OBS and more.
-Eventually with enough interest, I plan on adding an additional 1 on 1 tier for more individually tailored advice!
Why Patreon?
Your contributions go back towards my content whether that's upgrades for my stream/Youtube channel, or being able to outsource more creators (such as editors, artists etc) to help speed up my process so I can give even more back to you, but faster! There's also no obligation, and you can cancel at any time.
About Me
When I started streaming, I was your typical 'variety streamer' until I re-discovered my love for VR, and I fell hard.
However, learning how to live-stream and record VR was a whole different beast, and I struggled to find a lot of good information out there. I had to experiment and figure out a lot of solutions on my own.
Eventually as I started learning more, I wanted to share these solutions to others who might be struggling to figure out their content just as I was.
I started off on Twitch  but eventually increased my scope to Youtube, where I've seen rapid success so far. I'm also a prefect for the
Stream Coach Academy
meaning I help new, future content creators get all the information they need to make informed decisions about their brand, and get them through the program (mostly) unscathed. ;)
I've had opportunities to work with brands and charities such as LIV, StackUp, Antlion Audio, VZFit, Perfect World Entertainment, Synth Riders, Wanadev Studio (Ragnarock) and more! I've had articles published in VRTrendMagazine as well as my content shared by companies such as Wolf3d, Road to VR and GamerGen.
I also dabble in interviews (I love talking to other creators!) and I've done shoutcasting for the VAL Winter Games Groove Gunner finals.
I believe that everyone has potential to make content creation a career, you just have to have the drive, the willingness to learn, and always be looking to improve!
Social Media Website Merch (Shirts, Mugs n Stuff) Instagram Tiktok Twitch Twitter Youtube
Help me finish my book, 'Dear Future Creator'!




I've been working on this book for a while but there have been a few factors holding me back, time, and money but primarily financing this book.

What is 'Dear Future Creator' going to be about?
-'Dear Future Creator' features 20 short stories from various prolific content creators and the challenges they overcame in order to reach the success that they share today.
This book isn't just for people who are hoping to become content creators, hoping to reach the amazing levels of success that the contributors in this book have. It's also to show normal, every day people that it's not just 'deciding you want to become internet famous', there are a lot of struggles that come with the territory that are similar to having a 'normal' job, and in some cases, very unique to this field.

I guarantee you that all of the contributors for this anthology didn't just wake up, decide to become famous on the internet, and then it just happened. A lot of blood, sweat and tears went into building their brands, becoming (to outside perspective) the successful creators you see today. I already have some wonderful contributors such as Negaoryx, Evil Ted Smith, GothiX, Cas and Charry, GaelLevel and many more (but I'm looking for at least 20).

Where is the money going?
-To pay the contributors for their time and their story (though I wish it could be more! I'm so grateful to them.)
-Cover design
-Editing/book formatting
-Marketing
-Copyright fees/ISBN
-Website/domain fees
-Listing fees

The book will be available on Amazon (physical and e-book versions) once finished, but I'm looking and open to other possibilities.

1 of 1
Become a patron to
Unlock 145 exclusive posts
Get discounts to an online store
Recent posts by Atom Bomb Body
How it works
Get started in 2 minutes