Aubrey Warren, The Festival Fairy Godmother
is creating null
Select a membership level
Just Because
Just because I love you, Aubrey, and want to do something small to let you know I care and I appreicate the good vibes you put into the world.  I don't expect anything in return.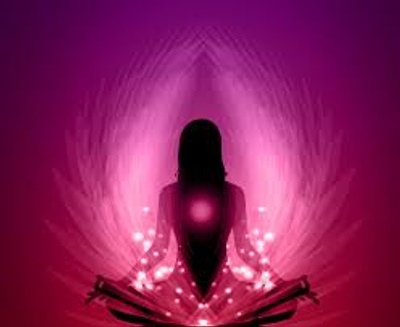 Sex, Drugs & Yoga
As "Sex, Drugs & Yoga," pours out of me, it will be for your eyes only!  I promise new conent monthly.  
Sexy Supporters
You get to read, "Sex, Drugs & Yoga," as it's created and a copy of Morning Flow, Aubrey's 20-minute yoga DVD mailed to you the 1st month.  Every following month, you'll get access to another 20-minute practice with Aubrey via digital access.  
About Aubrey Warren, The Festival Fairy Godmother
When my kids were little I started writing a book called, "Sex, Drugs & Yoga," but I got side-tracked by a network marketing opportunity. (Shiny objects, you know?) Little did I know, that distraction turned into the exact space I needed for the story to find it's end.

You see...

When I was a kid I had a few different sets of recurring dreams, which have continued into my adulthood - mirroring my spiritual journey and evolution. Those dreams. Those stories have been keeping me up at night again. Creation is begging me to let her flow through and I want to give her the time and space she needs.

But here's the thing...

A few years ago Jacob (my husband) gave me a deadline - I must figure out a way to make a full-time income doing what I love (yoga, events, writing, etc) by the time Kaleif (our youngest) goes to middle school, or I've gotta get a 9-5. Currently (July 2019), I have 1 year left!

Gulp!

Also....

I recognize that vulnerability is one of my superpowers. One of my "issues" is: I've been on a yoga path for the past 18 years, but have never felt like a "good enough" yogi. I like substances. I eat meat. And I'm "too much" for the rave and party-people. And to tell this story I must be HONEST. Brutally honest. So honest I'm scared. Scared of judgment. Of myself and everyone else. Judgment that this story will somehow, someday affect my boys negatively in some way.

Because with title called, "Sex, Drugs & Yoga," I'm going to have to tell graphic stories about all these things.

And through my journey of maintaining a long-term marriage (we said "I do" in 2003), erotica has been an awesome tool. And although I wouldn't call this book "erotica," there will be many HOT scenes. So I'm hoping my story will provide stimulation of all kinds! ;)

So....

As these stories, as the Goddess Herself, has been keeping me up at night....asking, "Are you ever going to fully share what's bubbling inside?"  I can't help but wonder....

Would enough people want to hear these stories to make a difference in my family's life? Is facing this fear of showing up as completely who I am, be THE THING I'm supposed to be doing?

Well, the experiment begins today.

It's time to start birthing this baby. As I do, I'll share it here. It's for your eyes only.

It's my deepest desire, wish and prayer that by the time we are sitting at July, 2020 - I have enough Patreon patrons that will fund the publishing of, "Sex, Drugs & Yoga," or that this stepping stone opens another window of opportunity that will suffice my family's need for me to provide more funds and support.


Recent posts by Aubrey Warren, The Festival Fairy Godmother