Auroras.live
is creating websites and apps for aurora hunters and astrophotographers
Select a membership level
Air Glow
Watch development happen through Patreon-only updates
Help keep Auroras.live running by covering operational costs
A heartfelt thank you from me
Exclusive Patreon-only access to a Discord channel where you can get support, chat with other aurora hunters and suggest new features
Includes Discord benefits
Aurora
Your name on the About page of version 2 of the Auroras.live website
Get access to the SMS notification system when it's ready
Watch development happen through Patreon-only updates
Help keep Auroras.live running by covering operational costs and fueling development
A heartfelt thank you from me
Exclusive Patreon-only access to a Discord channel where you can get support, chat with other aurora hunters and suggest new features
Includes Discord benefits
Carringon Event
Limited (10 of 10 remaining)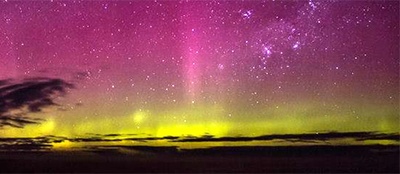 Your business or name (and link) listed in the footer of version 2 of the Auroras.live website
Get access to the SMS notification system when it's ready
Watch development happen through Patreon-only updates
Help keep Auroras.live running by covering operational costs, fueling development and funding necessary hardware
A heartfelt thank you from me
Exclusive Patreon-only access to a Discord channel where you can get support, chat with other aurora hunters and suggest new features
Includes Discord benefits
About
Welcome to the Auroras.live Patreon page!
Auroras.live is a set of apps, websites and developer tools designed to help aurora hunters and night sky fans view the northern and southern lights, using real time data and images from a variety of sources.


Who runs Auroras.live?
Auroras.live is written and maintained by myself, David Gray. I've been working on the project ever since I saw my first aurora back in 2015 and am passionate about programming, photography and aurora hunting. I wanted to create a site that would give novice and experienced aurora hunters the information they needed to see an aurora, but I also wanted to create a unified, easy to use API that would simplify all the data and let people build their own applications with it. All of this is done in my spare time, outside of a full time job.


So what will pledging do?
Pledging will go towards a few different things


Development
Right now v1 of the API, website and iOS / Android apps are released. v2 of the API is in development and is about 75% complete. Your pledge will go towards getting v2 of the API released, then work will start on a complete rewrite of the website, plus a complete rewrite of the mobile apps and a Fitbit Versa / Ionic smart app.

If there's enough patrons, I can investigate building smart watch apps for other platforms, such as Apple Watch or Google's WearOS


Server Costs
Auroras.live runs partly on shared hosting, partly on a VPS. There are a variety of actions that are performed many times an hour, from downloading data (with approximately two million database records created an hour) to sending potentially thousands of notifications an hour when the night sky is starting to light up.

Lately Auroras.live has outgrown its shared hosting, and moving to a VPS was required, as the v2 of the API was constantly hitting shared hosting resource limits and causing me and my hosting company grief. A VPS or cloud computing is the only way to go.

I'm also building in an SMS notification system, so money will be used to cover that cost also.


Subscription and Hardware Costs
There are a few subscriptions that are required to keep things moving, such as an Apple Developer account, GitHub (to house the source code), domain names and other development related subscriptions.

And in order to release iOS apps, you need a Mac and an iOS device. I'm building and testing the apps on outdated hardware, and sometimes it's a real blocker.


More Platforms and New and Improved Features
There are a number of improvements I'd like to make to the site, with the biggest one being notifications. I want to add SMS notifications for patrons, and rewrite the whole notification algorithm to be more useful.

I'd also like to add machine learning for things like image classification, trend analysis and such. These require more time, processing power and people power, all of which are running short.

I also want to add support for more smart watches and develop a desktop app, plus support for home automation systems such as Home Assistant so you can tie aurora data to real world objects.


Advertising and General Costs
Getting your app out there often requires advertising and that can really add up. There's also hidden costs with being a sole developer working on this alongside a full time job, such as internet and electricity costs

Every dollar you pledge will help keep Auroras.live running, and will help me add awesome new features, such as AI-based alerts, SMS notifications and other stuff


Hitting this goal will pay for a VPS with a blazing quick database out the back, meaning you get aurora data quicker, and the site is able to handle much more information without limits.
1 of 2
Become a patron to
Connect via private message
Recent posts by Auroras.live
How it works
Get started in 2 minutes