Select a membership level
MaxHead Level 1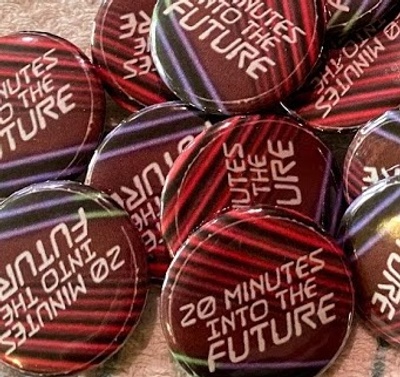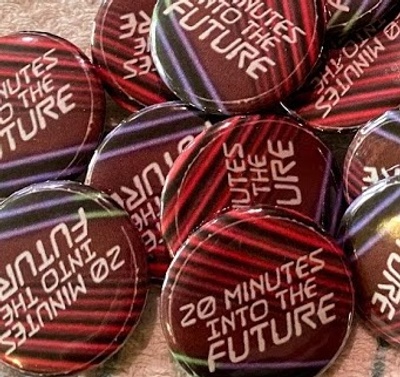 Your donation adds you to the ranks of our supporters, and entitles you to a "20 Minutes Into The Future" button, allowing you to show everyone where your allegiances lie. 
Custom "20 Minutes Into The Future" Button
I'd Buy That For A Dollar!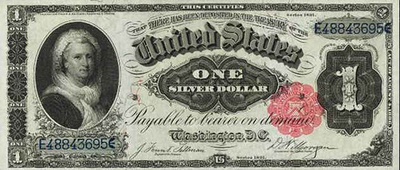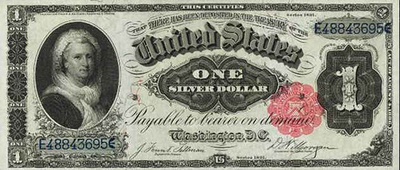 You can't afford to support us much, but you want to make your support known? The $1.00 tier is a way to offer support and add your name to the list of people that keep my work alive. THANK YOU. It is very much appreciated, and we will keep making stuff for you, like we normally do. 
Custom "I'd Buy That For A Dollar!" Button
High Five!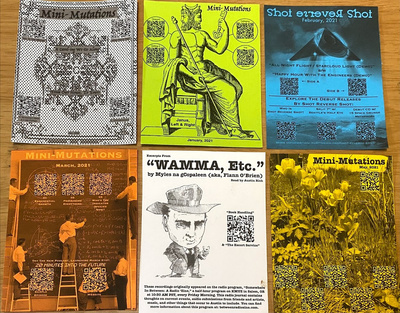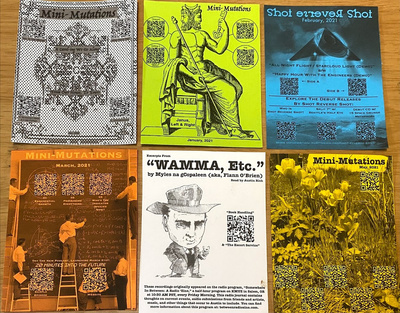 You will receive a thank you on a show or in a zine, and get added to the mailing list, where you will receive our monthly, mail-art postcards, one a month.

Custom "High Five!" Button
About Austin Rich
My name is 
Austin Rich
. Since 1993 I've been writing and making Zines, and in the years since I have taken up music, radio, blogging, and podcasts. Over the last 30 years I've written a book of short fiction (
Naked Trees Point To The North Star
), performed in bands (
ACRONYM
, 
Big City Orchestra
, 
The Black Noise Orchestra
,
Cathead
, 
Dead Air Fresheners
, 
DEATH MUTATIONS
, Instagon, 
Mini-Mutations
, 
MKUltramegaphone
, 
Noyz Stallyns
, 
The Olsen Twins Ghostlight Ensemble
, 
Shot Reverse Shot
), released
a number of other audio recordings
. I currently host a few shows: 
Somewhere In-Between: A Radio Zine
, 
The Adventures of Marcus Little
, 
Austin's Annual Halloween Spook-tacular
, 
Mid-Valley Mutations
& 
20 Minutes Into The Future
, and I have hosted a number of shows in both terrestrial radio (
KWVA
, 
KPSU
, 
KMUZ
, 
KXRY
, 
KBOO
& 
OPB
) and online or via podcast. I've even held a handful of journalism gigs both in print and online as well. I currently blog at 
austinrich.org
.
By far, these creative works have been incredibly rewarding, and my goal is to keep at it until someone takes away the keyboard and cuts all the remaining cables surrounding me.
When you support my work, you are helping me live this dream. It is easy enough for someone to jump onto a trend, and become another one of the many folks who want to be artists and philosopher kings in this modern digital wonderland we all have available to us. However, I've been at this for quite some time, and in that time I've given little thought to the issue of money.  It's been a great opportunity to hone my craft, produce a ton of material, and have a really great time doing it.  
Now it is time to see what I can do when I really put my mind to it.  
When you support me, you support a promise to produce new work that is unlike anything you've seen from me before. New recordings that you will want to listen to. Radio programs you can't wait to tune it for. Publications that come from my heart.
New stuff that thrills me to make, and stuff that I can breath life into With your help. When you are engaged with the work that I do, you help create a new media landscape, full of material you would enjoy. My promise is that I will make the best shows and stories that are possible, create music that you will enjoy, and package them for you in ways that you cannot wait to receive.
Join me on this journey, and I promise that we'll both have a great time along the way. 
If we can get 100 Supporters at any level for 20 Minutes Into The Future, Heather and Austin will read the "Families" script with a few friends and include some very basic music cues and SFX, over a Zoom Call. Supporters will get to watch the reading. At some point in the future, this recording will be available to the public. This will also allow us to offer a "Thank You" to our supporters, on the show, for making this happen. 
1 of 5
Become a patron to
Unlock 28 exclusive posts
Connect via private message
Recent posts by Austin Rich
How it works
Get started in 2 minutes