Miranda Turner
is creating LGBTQ Speculative Fiction, Thrillers, and Young Adult Novels
Select a membership level
Magic Users
You may be human, but you're special. Thank you for using your magic to support mine. Included on this tier:
*Access to character sketches before books release
*Early access to cover reveals and release dates
*Access to deleted scenes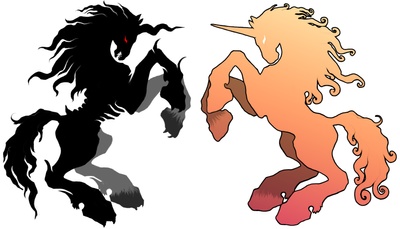 Bellators/Tenebrix
You have been handcrafted to maintain the balance, and I appreciate you helping me to maintain mine. You will receive everything on the lower tier, plus:
*Early looks at beginning chapters of my WIP
*Early looks at bonus artwork.
*Free copies of my books as long as you are an active contributor at the time of release.
Archangels/Daemon Princes
Whether you're of the Light or the Darkness, I appreciate your support. Along with all the benefits of the two previous tiers, you will receive: 
*Opportunities to provide feedback on my existing WIP.
*If your suggestions are used, you will be included in the acknowledgements of the book. 
*Your opinions heard on which story, or whose story, you'd like to read next (though I can't guarantee anything. My mind is a crazy place.).  
*Short stories from my existing worlds before they are bundled into one book and made available on KU. (you will also receive the book for free).
About Miranda Turner
Hello! My name is Miranda Turner and I'm an author of LGBTQ+ Speculative Fiction, Thrillers, and Young Adult books. I also have other genres hidden on my hard drive that I may or may not share here. I'm a single mother of eight, an author, an editor, and a chicken and cat mom. I live in a small town that's been described as a "Bernie Sanders oasis in a sea of red." in central Ohio. 

I've been writing secretively ever since I can remember. From terrible, angst driven teenage poetry to starting and stopping several books, I've been trashing my words for years now. I finally took the plunge into publishing in December of 2018 after being encouraged by one of my editing clients to do so. My first book, Shadowing the Light - The Bearer of Truth series book 1, was well received by most of those who read it, and I was encouraged to continue writing and publishing.

I continue to edit for clients but hope to be able to make it possible to focus on my own writing full time soon, as it's a struggle to give it the attention it deserves while also being an editor and a single mother to my beautiful children. To this end, I've started this page where I plan to offer everything from bonus content from my existing books to opportunities for input on my stories going forward. 

Thank you to every one of you who contribute.

***Currently inactive***
When I reach 25 patrons, I will hold a drawing for a signed copy of one of my books. 
1 of 1
Recent posts by Miranda Turner