Author Natasha Thompkins - Williams
is creating Online & Social Media Marketing Content
Select a membership level
Phone Consultations
Recieve one-on-one over the phone support were I will provide you the knowledge I have gained over my 20+ years of education and experiences in Business, Communications, and Online Marketing. 
I can tell what I did in to help in any of the following areas in a one hour $25.00 consultation:
· Building your brand through marketing best practices 
· Social Media – How to increase your following 
· Web Page Creative Design – How to make your webpage stand out!
· Momager Coaching 
· Photography / Videography – Best Practices
· Modeling & Acting – How to build your portfolio  
· Brand Ambassadorship – How to work with brands  
· Online Review Management – How to improve your online reputation 
· How to Write A Book 
· Lead generation – How to generate leads and increase your revenue 
· Resume Support & Interview Prep 
Resume Support & Interview Prep
Receive one-on-one resume support and interview prep. Together we will review and edit your resume to best fit your needs. I will also provide you with two interview prep sessions. 
Momager Coaching - $25.00 Per Hour
Weekly consultations
Onset guardianship
Transportation
Coaching
Auditions-Runs
Content creation for online presence 
Styling 
Photo Shoot Consulting 
About Author Natasha Thompkins - Williams
Here is why I became a Blogger, Momager Coach, and Online Consultant! Here's My Story!
I am a passionate communications professional with over 15 years of online, social media, and marketing experience. I have a Masters in Business and an undergraduate degree in Communications Media Studies. My family and I support others through acting & modeling, photography & videography, along with other online social media marketing techniques. Schedule a consultation today. We'd love to support you in any way!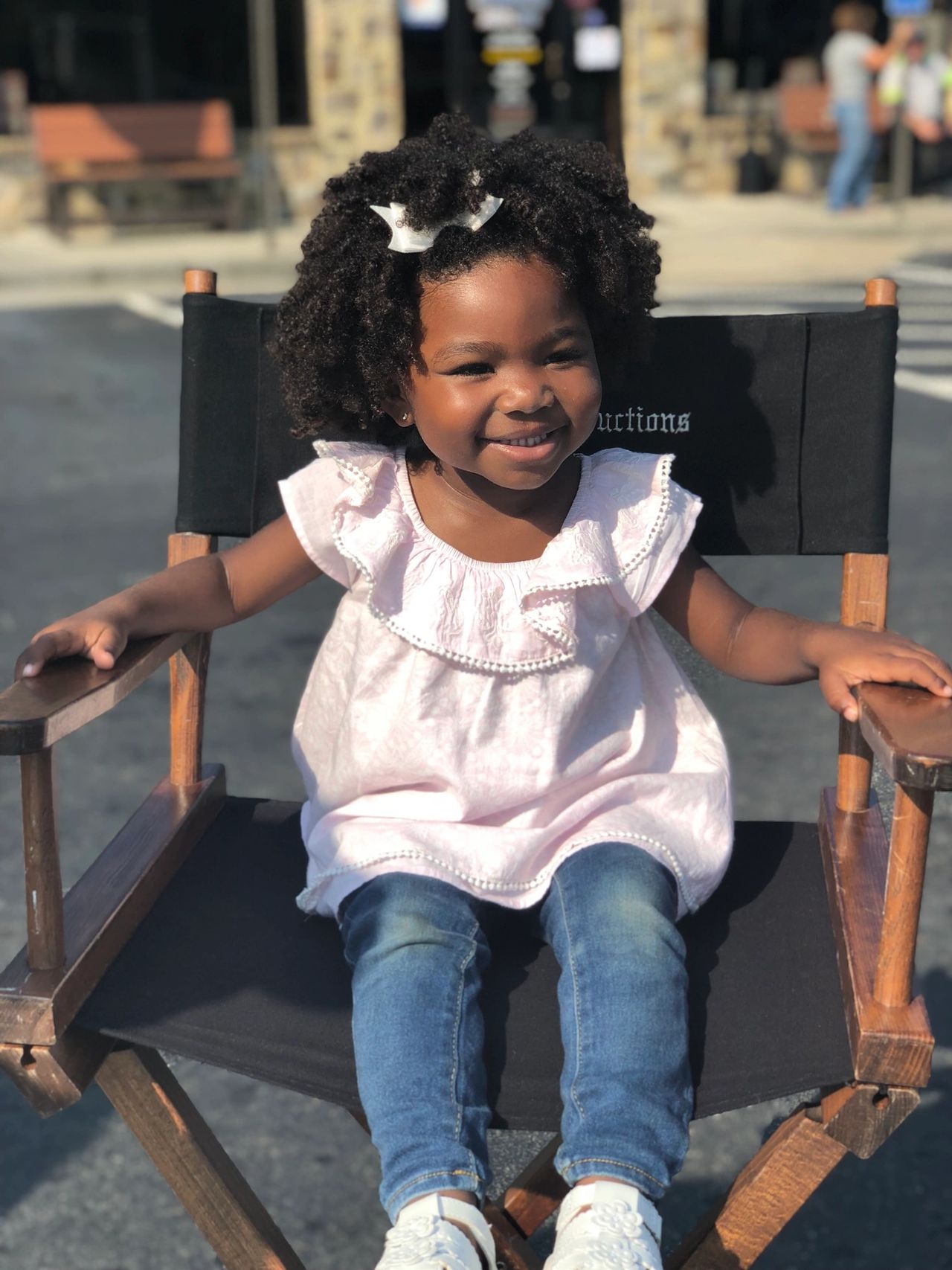 With all of the experiences that I have had, I have been able to break through the modeling/acting industry and land my daughter an agent by the age of 2. I have also been able to support others by landing their dream job and grow their businesses through lead generation. 
Ask me how to I can help you publish a book, grow your social media presence, generate leads, or anything about being a Momager. Click here to see a history of my experience on my linked in page:
https://www.linkedin.com/in/author-natasha-william...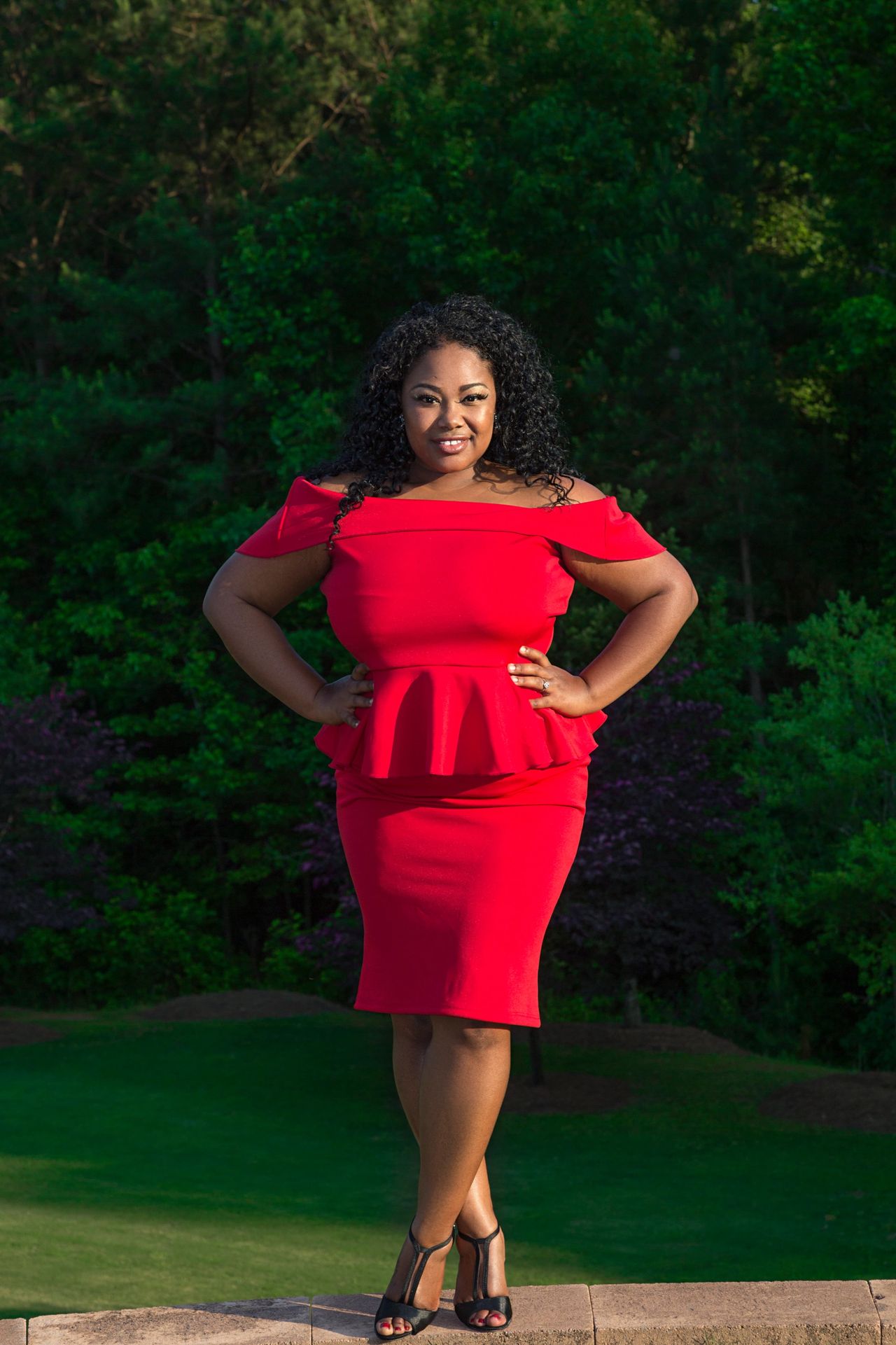 </figure>
I started my educational endeavors at Edinboro University in education, but the challenges that I have experienced have encouraged me to start my own business. What I have learned throughout the years, is that in order for me to be a great consultant, I have to learn every aspect of what I am teaching to be great at it.
While in undergrad I studied both Elementary Education and Communications because of my dreams of becoming a teacher. I am a horrible test taker and had an extremely difficult time passing the Praxis Exams. So I changed my major to Communications & Media Studies. At the time, I felt like I had given up on my dreams. I had no idea that 10 years later my dream would come true at Teach For America. My years at Edinboro University were great. I made some amazing relationships, accomplished many goals, and gained a passion for working in an educational environment.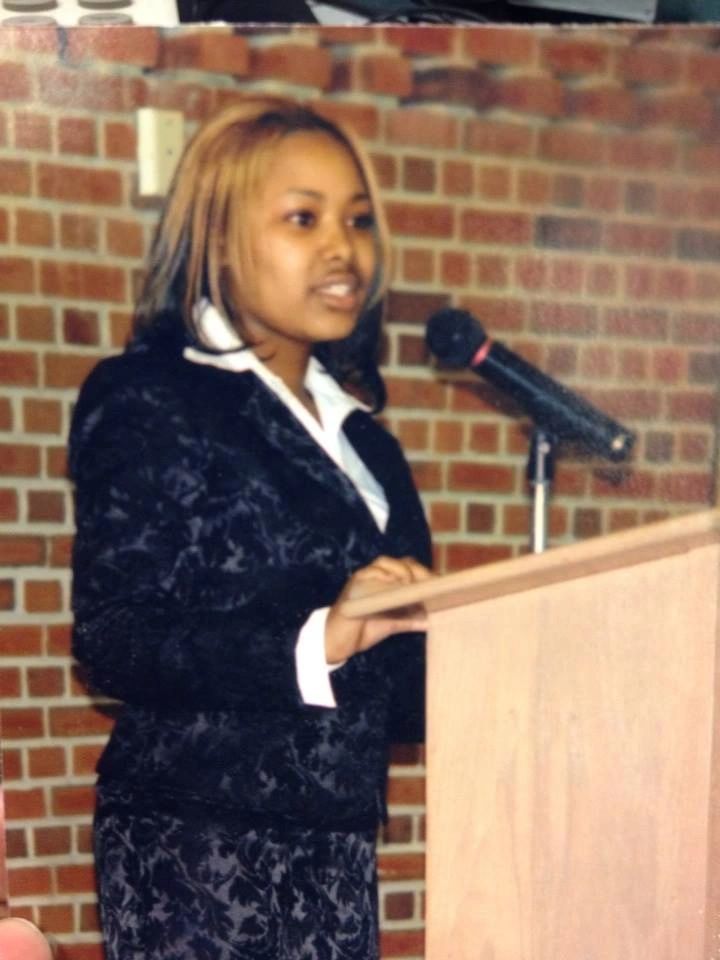 What I didn't know back then (2004) was utilizing Facebook as the Public Relations Board member along with my communications courses were my first experiences as a blogger. My passion for mentoring and tutoring would be my first experience as a coach/consultant. The biggest challenge of all, which was failing the Praxis Exams three times, fueled me to breakthrough the education industry and prove that anything is possible if you work hard for it.
As a current seasoned educator and Assitant Center Director at my daughter's preschool, I now realize that all of these past experiences are the reasons why I am where I am today!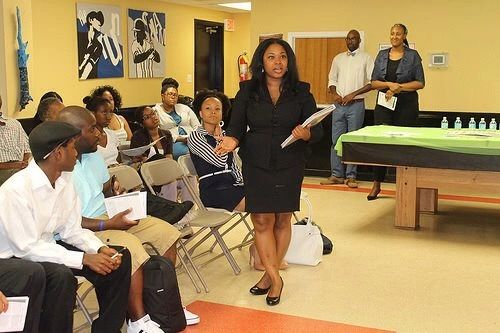 I graduated in 2007 with a bachelors' degree in "Speech Communications " with a 3.5 GPA and couldn't wait to go back to school to obtain my Masters's Degree.
After graduating I utilized my communications abilities and obtained a sales position at Verizon Wireless, and my communications skills got even better. There I learned the beautiful world of customer service and it prepared me for servicing my clients and the rest of the world. Verizon Wireless taught me that the success of any business is dependant upon employee morale and customer services. I worked at Verizon Wireless for almost 7 years and learned some of the most effective and efficient customer service, sales, and positive workplace best practices. Over the seven years, I worked in retail sales, customer service, and as a technical Support Coordinator. While working there I gained a love for technology and because of that, I fell in love with my Geeky husband Cedric.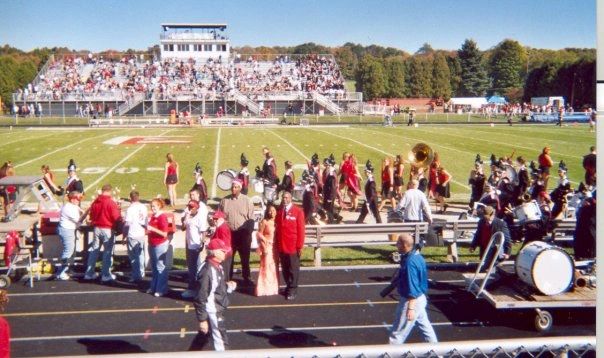 Who would have known then that my love for education, Verizon, and technology would give me the knowledge and experiences to my support my husband landing his dream job with TESLA! Working for the biggest trailblazing technology company in the world is a dream come true for a tech guy!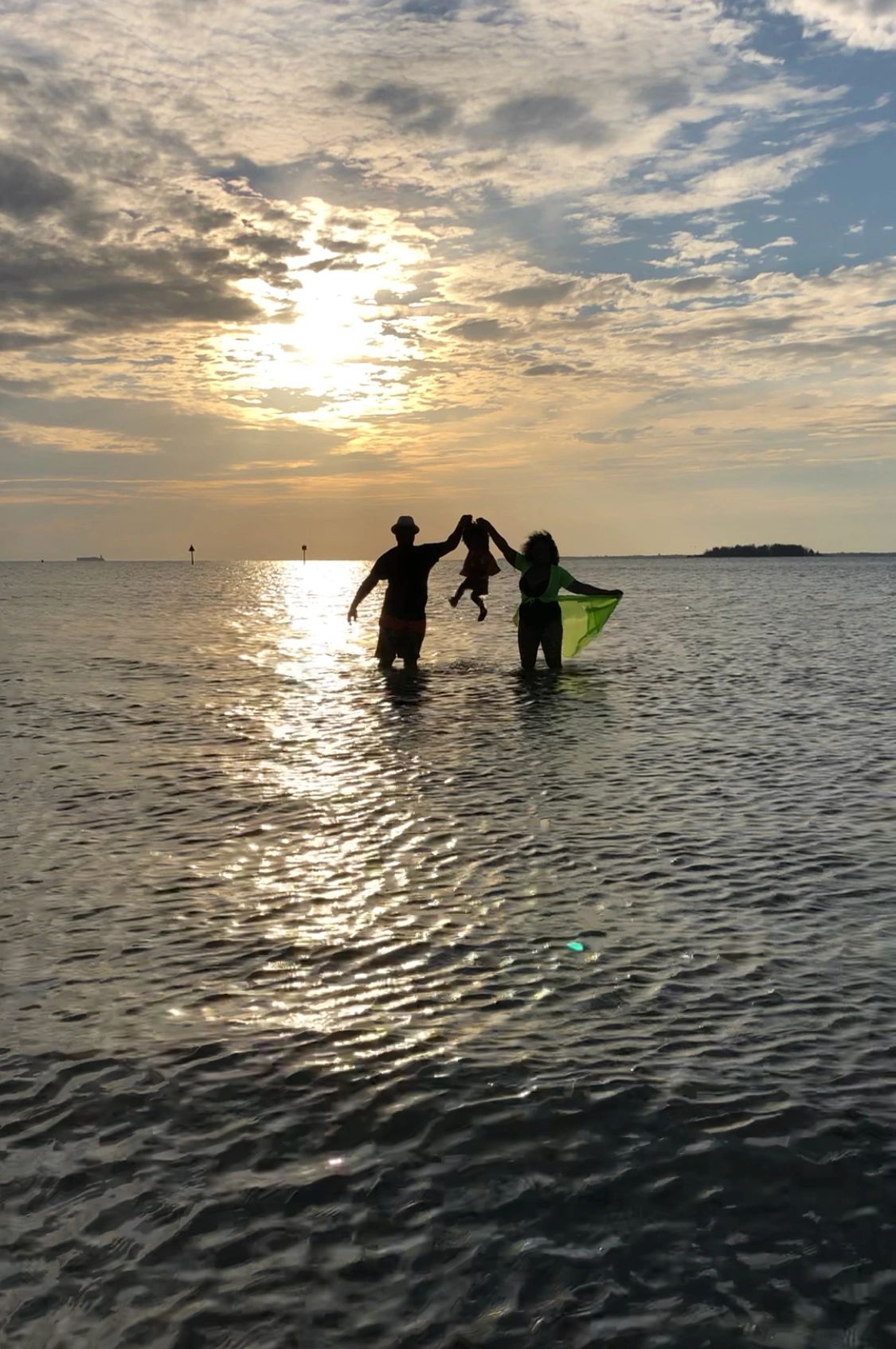 I loved working at Verizon Wireless because while I was there I was recognized as a "Winners Circle" recipient for being in the top 2% of the company. I was a Winners Circle Recipient for receiving positive customer survey results year after year. These are the experiences that have motivated me to start my coaching webinars!
I ook those experiences to and designed a course to improve the culture at the call center and improve our customer survey results. It worked!
Everyone wanted to know how I was consistently receiving positive surveys and became a winners circle recipient. So I created a course to help them see that if you maintain a positive attitude and change your world view, you will see that your outcomes in life will be positive. This is the root of my business.
I was recognized as a Customer Advocate, Cultural Ambassador, and was apart of the Customer Experience Committee, where I consulted my coworkers and improved the Verizon Wireless Company. My customer loyalty project increased customer survey outcomes by 20% and brought out my inner passion to go back into the education field. #Results.
I left Verizon in search of filling the teaching void that was always in my heart. I had to break through and become an educator for my children!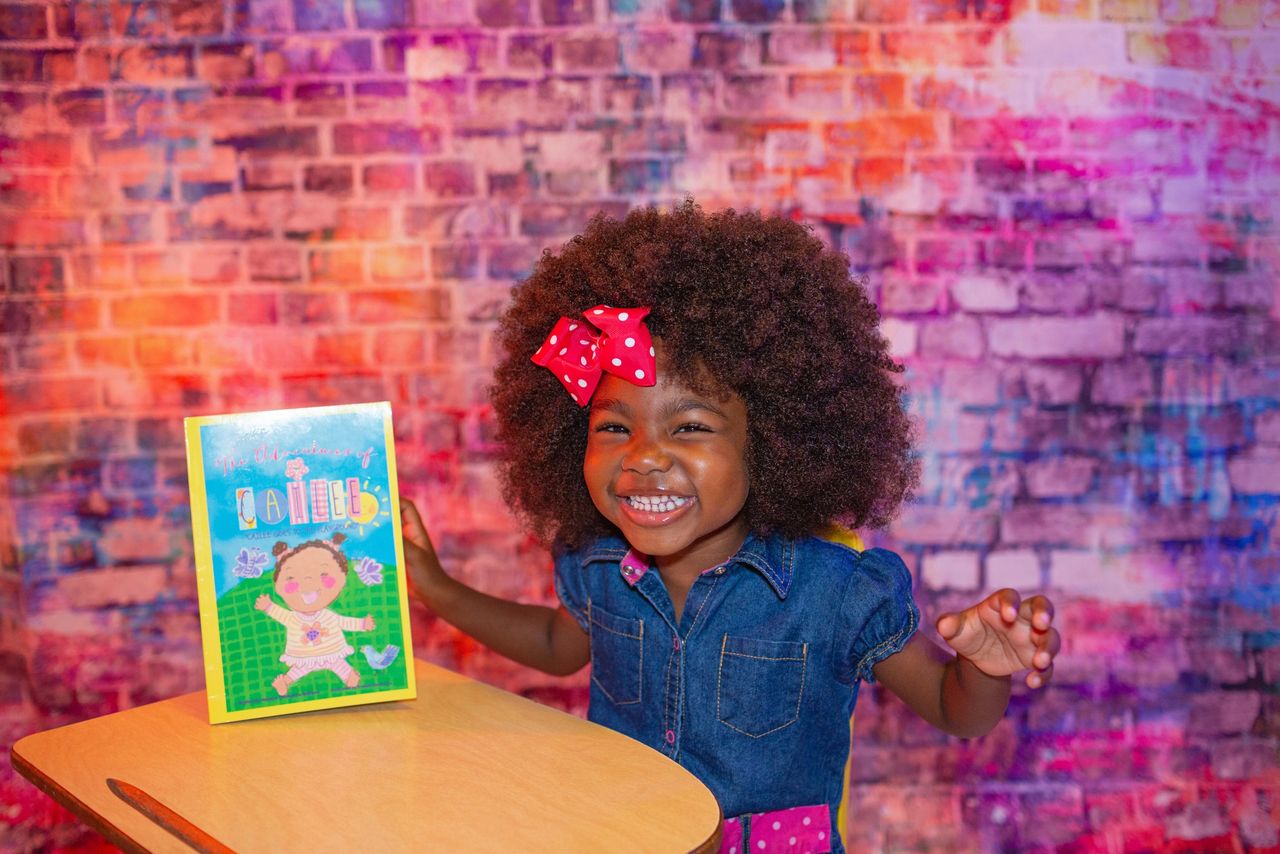 Not only did I break through the education industry, I also became an author too!
In 2013, I started actually to pursue my dream of becoming an educator. Atlanta had so many opportunities in education that I had to apply to all of them. So I applied to universities, colleges, HBCU's, and elementary schools. No one would hire me because I didn't have any education work experience. That didn't stop me and I didn't give up. I wanted to go to a lateral fortune 500 company so I researched and found Teach For America. I was so happy when I found the TFA organization because they gave passionate community leaders an opportunity to teach children and make an impact on the world. While attending the TFA welcoming ceremonies I had deja vu of my teaching experience as a Servant Leader for the Children's Defense Funds Freedom Schools Program.
There I taught inner-city elementary school students over the summer to have a love for reading. I loved that program and still keep in touch with some of the students that I taught, who are now adults. Teach For America and the Freedoms Schools programs changed my life. They changed my life because they revealed how many children all over the country do not receive a quality education. This pained my heart and activated my passion to make a difference through education reform.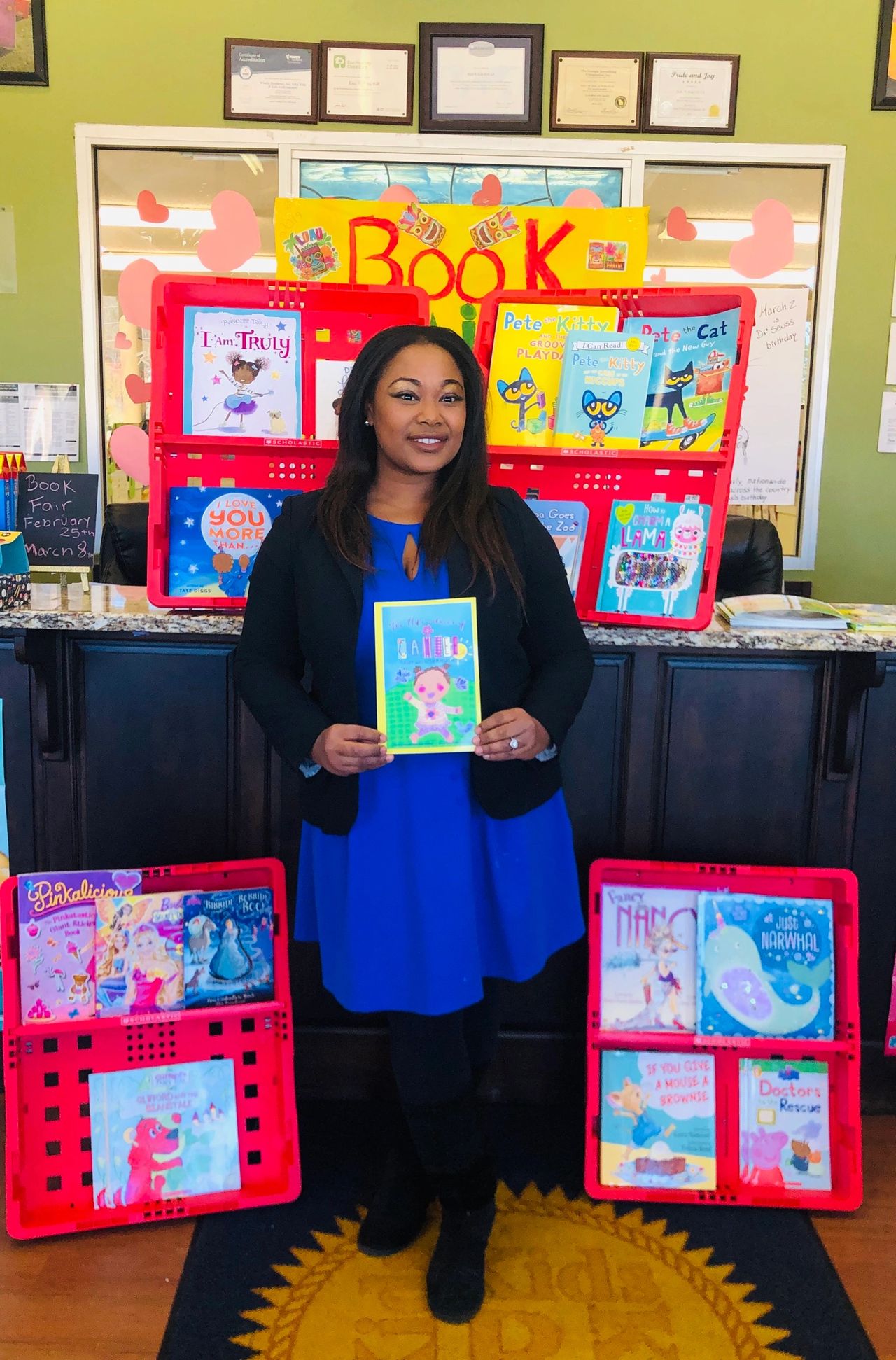 It also made me vow to research deep into what the data says and do everything in my power to provide a quality education for my children. My experiences at the Child Defense Funds Freedoms Schools and Teach For America is the main reason why I wrote a book about Cailee. So she would know right from the start that education is what is most important. These previous experiences are also why I gave up my career in Corporate America. I wanted to work at my daughter's preschool and be apart of her educational journey each and every day!
During my career at Verizon, I received my Masters in Business Administration from Carlow University. As a student at Edinboro University, I had always wanted to study abroad but never got the opportunity. While attending school and working at Verizon I was offered an opportunity to go to Ireland. I saved up my money from Verizon and paid for a 13-day trip to Ireland where I visited the Cliff of Morah, St. Patrick Cathedral, and Dublin Ireland.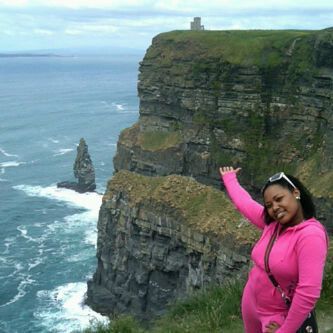 It was amazing and I told myself that when I got back I was going to teach children to travel the world. I was 14 when I went out of the country to Puerto Rico for the first time but didn't appreciate it as much as I did when I had to pay for it with my own money. When I returned and received my MBA, I applied to be the Director for the Leaders of Tomorrow Program for the National Black MBA so I could mentor/consult high school students that college is the key to unlocking your future.
When I relocated to Atlanta I joined the National Black MBA's Atlanta chapter and continued to mentor/consult the youth in their LOT program. I then left and relocated to North Carolina to pursue my career goals of becoming a teacher for Teach For America. Working for TFA made me happy. They flew me to Oklahoma to teach elementary school children and I was so excited. The University of Tulsa's campus was so beautiful that I didn't want to leave. It was a dream come true for me. I couldn't believe I was living in Tulsa Oklahoma and educating children. I felt alive while working at TFA because I was surrounded by passionate educators of all ages who were fueled by their eagerness to make a change in the education system.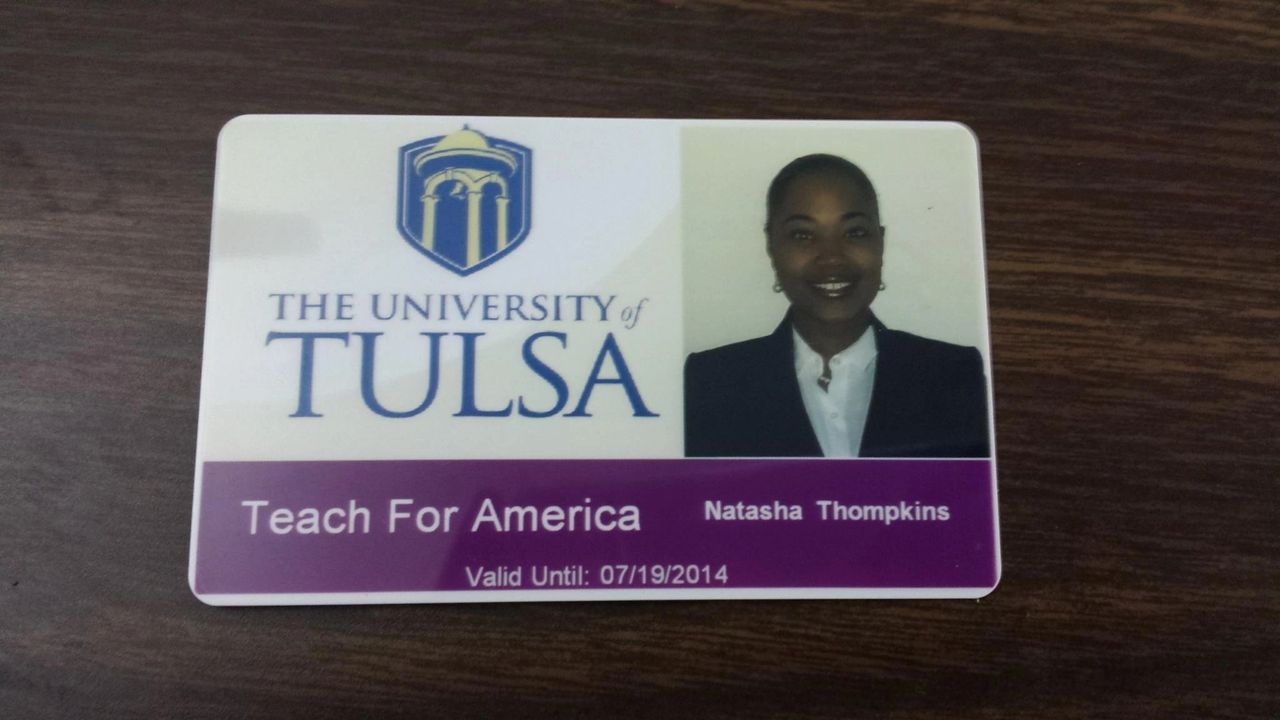 They say getting into TFA is like getting into an ivy league school and agree because I didn't get accepted the first time. I applied in 2013, but my mother always told me "When you get told No, Try again!"
I was determined to become an educator no matter what. So one year after they told me no, I applied again, and I was so grateful I got the opportunity in 2014 and became a TFA Member. Cedric and I couldn't believe it and we packed up our things and relocated to Oxford, North Carolina.
My first teaching experience was amazing. Teach For America gave me amazing teaching mentors, a step-by-step educational training program, and an abundance of teaching resources. I was in teacher heaven and was so proud of myself that I didn't give up. I kept failing the praxis exam for almost ten years prior and still ended up defeating the odds. The best part about my experience at TFA was the relationships that I built because outside of my college besties, I built relationships with my TFA friends that I will cherish in my heart forever. Within months of our educational efforts in Tulsa Oklahoma, the achievement test scores improved and ensured that 100% of the at-risk students that we taught got promoted to the next grade. I was so proud of myself to be apart of such an amazing mission. When the data cane back we made the news. I was so honored to finally be utilizing my passion for education to make a difference in the world.
After I taught in Oklahoma, I was assigned to a rural community in North Carolina. While working there I continue to attend training and workshops that took me out of my comfort zone. They fueled my passion for education reform and empowered me to support every child I came I contact with. At first, I didn't understand why TFA dug so deep into adjusting the way we thought until about three months into my first teaching experience. Not that my way of thinking was bad, but I realized that in order to love children and educate others you have to step outside of your comfort zone and tell your students the truth without bias. That is how you truly help others and support their journey.
I had to step out of my comfort zone to consult the parents with judgment. I had to step out of my comfort zone to be a good team player to the community of teachers who had been teaching there before me. I also had to step out of my comfort zone to be a better me. I loved my TFA experience and because of my efforts, my class achieved the highest test scores in the school. I taught my third-grade students about life and showed them my experiences to empower them to see the world. I taught my parents that if you can focus on teaching them to become better readers you can open up the world to them. My parent-teacher conferences gave me the confidence I needed to become a consultant.
Living in Pittsburgh PA, Atlanta, Oklahoma, and North Carolina, changed me my life and helped me become a great educator and consultant. I've met many people and have had so many past experiences that I can relate to just about anybody! After permanently moving back to Atlanta, and starting a family, I always knew I would use what I learned to back to others as a consultant. My ultimate goal in life is to motivate others to use their strengths and passions to pursue their goals and make an impact on the world!
I loved it so much that I was a Dean's List recipient, became the Public Relations Board Member for the Black Student Union, and was the 1st runner up for Homecoming Court in 2007. I owe a lot of my success to my communications professors. I built my educator skills throughout my college experience as a Peer Mentor and Tutor for the Students Services Department & Act 101 Department. I loved my mentee's in the Act 101 program because I went to work every day to prevent at-risk students from dropping out of college. I loved supporting all of my students and was so happy to see them succeed throughout their college journey. I was always there to support them when they passed a test we studied for and even when they graduated. I loved my job!
Because of my efforts, I received students votes for Outstanding Peer Mentor and Tutor for three consecutive years.
Living in Pittsburgh PA, Atlanta, Oklahoma, and North Carolina, changed me my life and helped me to become a great educator and consultant. I've met many people and have had so many past experiences that I can relate to just about anybody! After permanently moving back to Atlanta, and starting a family, I always knew I would use what I learned to back to others as a consultant. My ultimate goal in life is to motivate others to use their strengths and passions to pursue their goals and make an impact on the world!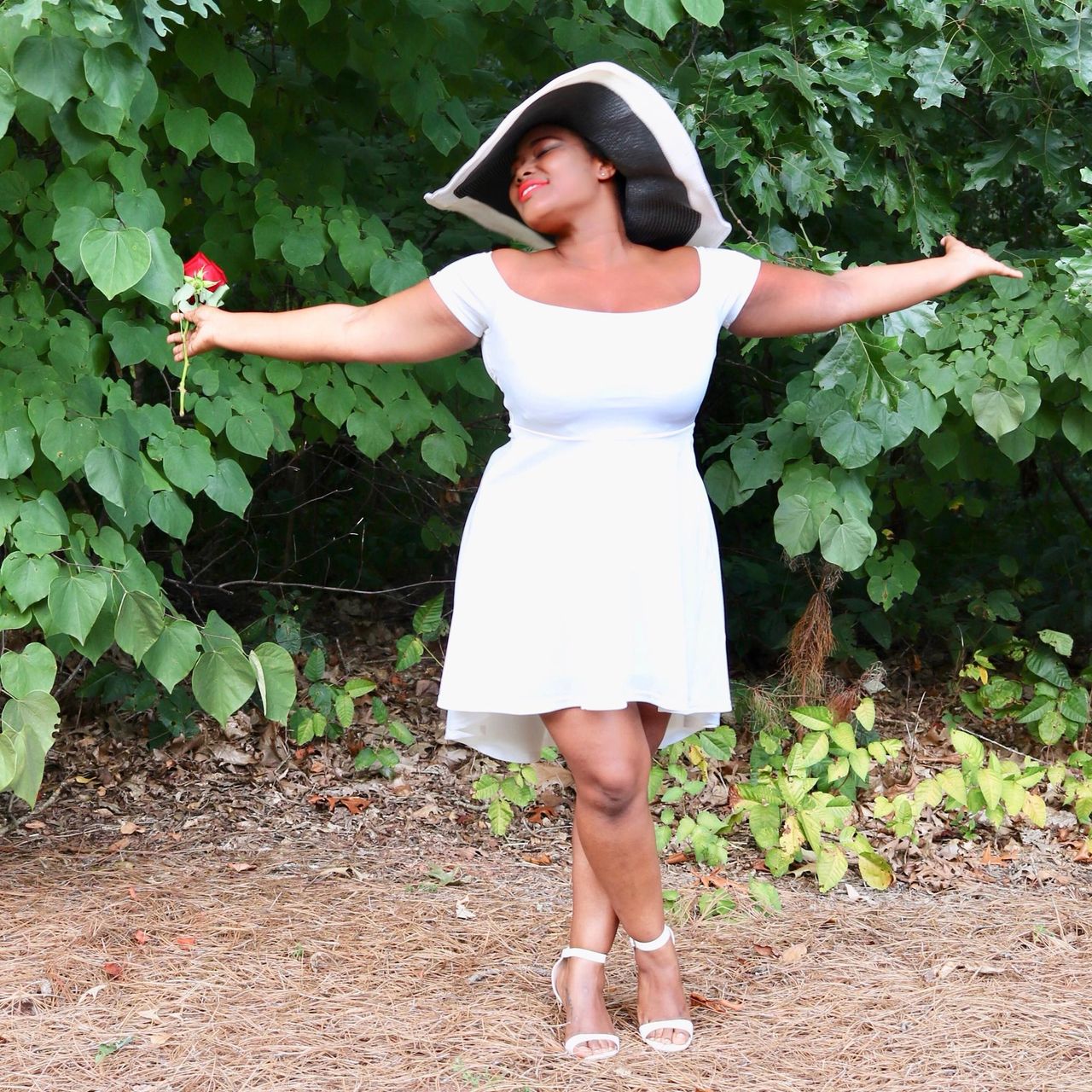 Use what you have to do what you've always wanted. I'd love to support you in any way! Love your favorite consultant Author Natasha Thompkins -Williams!
Recent posts by Author Natasha Thompkins - Williams
By becoming a patron, you'll instantly unlock access to 1 exclusive post
By becoming a patron, you'll instantly unlock access to 1 exclusive post