Chris Bonnello (Autistic Not Weird)
is creating articles, books, speaking events for autism awareness.
Select a membership level
Access to private support group and an online high five!
All Patreon supporters get access to the private ANW Facebook group. It is, in total honestly, the friendliest place I have ever seen on the internet. (And you occasionally get to vote on which article I write next!)
The "cup of coffee" pledge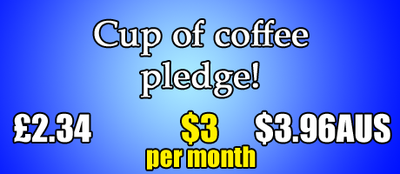 If you think my work is worth a cup of coffee once a month, this is the pledge for you!
· Access to private support group, as before.
Bonus material, queue jump and Skype lottery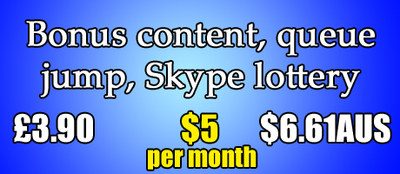 This is where the rewards get interesting!
· Access to all the bonus content hosted here (including article extensions);
· A pass to the front of the question queue (normally 20-30 questions long);
· Access to private support group.
AND entry into the Skype lottery- where every week a patron gets picked at random to have a private Skype session!
About
Hello! If you're reading this, chances are you know me as Chris from the
website
(and
Facebook community
) Autistic Not Weird: former primary school teacher turned autism speaker/blogger/author.
What I do:
Having left teaching and started Autistic Not Weird in April 2015, I have since
delivered speaking engagements
nationwide (including for the NHS, the National Autistic Society, mainstream/special school staff teams and students, the 2016/17/18 Autism Shows), and internationally for Autism Awareness Australia and India Autism Centre.
My first book,
"What We Love Most About Life"
,
has sold over 2,000 copies despite being a first time, self-published effort- and the Autistic Not Weird website has received over 1,600,000 page hits and 80,000 Facebook followers (at time of writing).
The "Underdogs" series
, endorsed by Steve Silberman and Michael Grant, is two books through its series so far.
Until recently this was all achieved during my spare time- in spite of me being occupied by three jobs, a masters degree, captaincy of my local Boys' Brigade, and various offline commitments to people I love. Now, thanks to my Patreon supporters, I have been able to quit a job and devote whole working days per week to writing for Autistic Not Weird!
What I plan to do:
I now intend for my autism advocacy to become a viable full-time career, which is absolutely possible with the right support. Autistic Not Weird is now literally a part-time job, and the more secure my income is, the more safely I can commit to spending my days doing the following:
Working on Autistic Not Weird as both an educational site and a supportive community;
Providing advice and consultancy to those who request help from me;
Producing more helpful content for Autistic Not Weird's YouTube channel;
Publishing more books to promote understanding of autism;
Providing more seminars and training sessions, nationally and internationally.
It's also worth mentioning that I have monthly "supervision" sessions with a therapist for my work with Autistic Not Weird, as it often involves very sensitive work with vulnerable people. These sessions are funded entirely by my Patreon followers, who I am eternally grateful to for enabling me to access the support I need.
How Patreon works:
Patreon is typically used as a way for an artist/musician's fanbase to gain support from their supporters. This allows them to worry less about where their next meal is coming from, and focus more on actually doing the job they love. Pledges are made using the right-hand column, in exchange for a variety of rewards and perks!
And finally...
To those who have read to the end, thank you very much- and thank you too for the support who have provided to the Autistic Not Weird community: whether you are a frequent poster or have simply read an article or two. Please consider supporting this Patreon venture: with enough support, I will be able to spend the rest of my days writing, speaking and publishing to support the worldwide autism community.
Thanks again,

Chris Bonnello
http://autisticnotweird.com
https://www.facebook.com/autisticnotweird

https://www.youtube.com/AutisticNotWeird
https://chrisbonnello.com/
-One final important note:
A number of people have asked me if there's a one-off donation option. Patreon itself doesn't do one-offs, but I can certainly receive donations via PayPal. If you send me a message (via here or Facebook) I'd happily give you the details!
If I hit this level, I'll be earning as much as I did during my first job as a newly qualified teacher.
4 of 4
By becoming a patron, you'll instantly unlock access to 39 exclusive posts
By becoming a patron, you'll instantly unlock access to 39 exclusive posts
Recent posts by Chris Bonnello (Autistic Not Weird)