Brandon L. Hankins
is creating Comics and Ink Paintings
Select a membership level
The Wanderer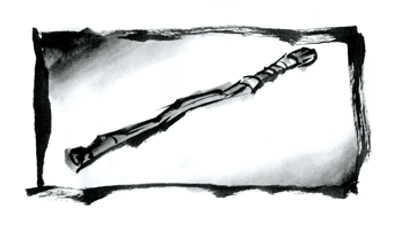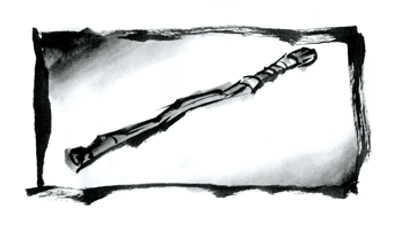 You've felt something your whole life. Maybe it's riches, maybe it's glory, maybe it's simply the chance to learn about yourself, but something within you has compelled you to pack your bags, grab your walking stick, and embark on your own journey. Who knows what treasures you'll find in the vast world? Or, more importantly, what treasures you will find within yourself? 
Access to patreon-exclusive blog posts
You help feed my cat, Iroh (yes, named after the Dragon of the West himself)
The Warrior
You have walked your road, faced some trials, and have learned how to handle yourself when confronted with challenges. You start to get a sense, a vague shape, of what compelled you to leave your zone of comfort in the first place. However, the more you crystalize the shape of your desire, the more you realize how much further you will need to walk. Home begins tugging at your will, but ever resolved, you continue your journey. 


Want to read ahead? Access Autumn Wing pages early! I will update pages as they are completed. 
Access to misc. sketches, "sketch dump" posts. 
The Healer
Along your path, you've encountered many a traveler and kindred spirit, also marching to their heart's desire. Many of them, laden with their own troubles, their own dragons to slay both without and within. With as far as you come, you seek to help these wounded spirits, believing their healing to contain insight into your own. However, the path to self-understanding and healing, is a personal path. It is always good to help others, to care, but at some point, you begin to forget to include yourself within your compassion's will...


All previous tier benefits.
1 entry in my Sketch Request Line for warm-up prompts (no NSFW, no politics, no hate), shout-outs when the pic is posted to social media (instagram)
About Brandon L. Hankins
Yo! I'm Brandon Hankins, a cartoonist and ink painter living and working in Michigan. I've made comics all my life, but since 2011 I've begun self-publishing mini-comics and zines. My passion lies in telling action-packed, heartfelt fantasy stories, the kinds I feel I needed to read when I was a kid, but sorely missed. 
The one I'm currently working on, and why I need your help, is called 
Autumn Wing and the Crown of Fire
, an adventure comic about a little half-angel (nephilim) child named Autumn on a journey to take sacred fire from a dragon's mouth. With it, he can forge his own halo and become a full angel. It's an idea that I quickly explored in a comic I wrote and drew for 2015's
24-Hour Comics Day
, a challenge in which one creates 24 pages of comic within a 24-hour period (my first successful attempt). Even though I had to quickly come up with an idea for that challenge, I've grown to love it and I'm really excited to create more adventures with Autumn and see where his quest takes them. My goal is to tell a story that would've gotten a younger me through rough times, with a young hero who is often considered to be too soft-hearted to survive journeys in an unforgiving, often cruel world. This comic is an exploration of vulnerability, cruelty and identity, and a search for what it takes to keep or restore an open heart when hatred and cruelty are thrust upon us. I hope to find an answer through this comic's creation.
Why a webcomic
Ultimately, what I want is the freedom to explore this story and my arts practice in any way I choose, and continue building this up on my own terms.  
A note on brush technique
My comics work is heavily inspired by
sumi-e
(Japanese ink painting), and zen arts. As such, I use a heavy brush technique for inking, seeking more to be present and express the essence of what I draw, rather than being meticulous or detailed. I've studied sumi-e and zen since 2015 as a means to enrich my comics work and shape my creative identity, but my love for these arts practices have taken on a life of its own, and informs how I approach art as a way of life. 
Why Patreon
Since I was 4, it's been my dream to make comics as my career. Over the years I've been cartooning, I've worked several jobs at a time to keep afloat, but it's draining physically and mentally. That's why I need your help. Patreon greatly increases my ability to support myself and my family through comics and brushwork. The more I make here, the less time I'll need to spend away from my drafting table.
Gaining a livable wage doing what I love is the dream.
I'll have more time, energy and freedom to work on this. This may also help me pay for several items that would help sustain workflow, like a new high-quality scanner, and do more helpful things for my practice like table at more conventions. I believe that asking you all for your trust and support as I develop this and other projects, is the strongest chance I have at realizing my own dreams, and hopefully inspiring others to live theirs. 
What you get for pledging


Patrons get access to sketches, behind-the-scenes content and developmental writing not seen by most. Sketchbook snapshots and works-in-progress on future pages will be commonly shared here. You will be able to watch this work breathe for the very first time. 
This is my journey as a comics creator and ink painter, and I'd like to share this road with you. I appreciate you taking the time to stop by and say hi! Peace!
$103.10 of $500
per month
This is the bulk of my rent, and would bring me a huge step closer to being able to focus less on freelance and more on comics, allowing me to steadily increase the amount pages in my page buffer. 

This goal also slightly increases my ability to cover the costs of tabling at local cons. 
2 of 4
By becoming a patron, you'll instantly unlock access to 52 exclusive posts
By becoming a patron, you'll instantly unlock access to 52 exclusive posts
Recent posts by Brandon L. Hankins
How it works
Get started in 2 minutes