AVA Japan
is creating Reaction Videos
Select a membership level
AVA JAPAN UNBLOCKED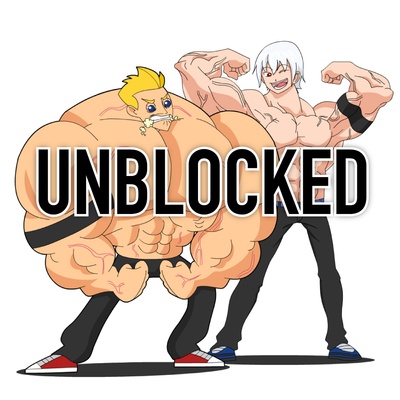 Watch 26 blocked music reaction videos here! New videos will be added when it is blocked on my Youtube channel. Your name will also be listed in the Tier 3 PREMIUM SUPPORTERS section at the end of every video in the month of your pledge. 
View my Blocked music reaction video list below:
ここで26のブロックされたミュージックリアクションビデオをご覧ください!私のYoutubeチャンネルでブロックされると、新しいビデオが追加されます。あなたの名前は、誓約月のすべての動画の最後にあるTier 3 PREMIUM SUPPORTERSセクションにも表示されます。


- HOME MADE KAZOKU - THANK YOU!!
- AIMER - RE I AM
- AIMER - AKANE SASU
- USSS - OIRAN ORERAN CONFUSION
- MILET - US / THE HOME TAKE
- MASAYUKI SUZUKI / 鈴木雅之 - DADDY DADDY DO feat. SUZUKI AIRI
- NECRY TALKIE/
ネクライトーキー
- KONGARAGATTA/こんがらがった!
- Urashimasakatasen - HANA YA, HANA
- .Amazarashi - さよならごっこ
- MAN WITH A MISSION – WINDING ROAD
- Cö shu Nie – ASPHYXIA
- Cö shu Nie – 絶体絶命
- ナナヲアカリ - インスタントヘヴン
- ReoNa – ANIMA
- 緑黄色社会 - SHOUT BABY
- 米津玄師 – LOSER
- .KENSHI YONEZU – SPIRITS OF THE SEA
- 三月のパンタシア - 煙
- 凛として時雨 – MELT
- KING GNU - どろん
- KING GNU – HAKUJITSU
- LiSA – UNLASTING
- LiSA – ADAMAS
- LiSA - GURENGE
- LiSA - CROSSING FIELD
- STEREOPONY - Hitohira No Hanabira
- KANA-BOON - NAIMONO NEDARI | THE FIRST TAKE
- Amazarashi - DESERVING OF LIFE
- Amazarashi - HIKARI SAIKOU / 光、再考
- Amazarashi - DIGGING HOLES 
Full Album Reaction
Let's listen to music albums together (Over 3 hours of content). We are doing one take reaction of the albums listed in this tier. This means that we are listening to the tracks in real time together. New albums will be added every month. Your name will also be listed in the Tier 2 PREMIUM SUPPORTERS section at the end of every video in the month of your pledge.

一緒に音楽アルバムを聴いてみましょう(3時間以上のコンテンツ)。このティアにリストされているアルバムの1つのテイクリアクションを実行しています。これは、私たちが一緒にリアルタイムでトラックを聴いていることを意味します。新しいアルバムは毎月追加されます。あなたの名前は、誓約月のすべての動画の最後にあるTier 2 PREMIUMSUPPORTERSセクションにも表示されます。

Current Full Album Reaction List:
- Zutomayo - Hisohiso Banashi
- Mafumafu - Kagurairo Artifact
- Yorushika - Elma 
- Eve - Bunka

- access to items in previous tiers
Fatten us with SUSHI
Limited (1 remaining)
Fatten me with Sushi and I''ll be healthy for sure to make THREE GUARANTEED Japanese music reaction from your recommendation (Limited to 3 Japanese song recommendation per patron and per month).

Japanese Music Reaction videos made on Patreon will be released to Youtube on a later timing. Your name will also be listed in the Tier 1 PREMIUM SUPPORTERS section at the end of every video in the month of your pledge.

- Access to items on previous tier

寿司で私を太らせてください、そして私はあなたの推薦から3つの保証された日本の音楽反応を確実にするために健康になります(常連客と月に3つの日本の歌の推薦に制限されます)。 Patreonで作成された日本のミュージックリアクションビデオは、後のタイミングでYouTubeにリリースされます。あなたの名前は、誓約月のすべての動画の最後にあるTier 1 PREMIUM SUPPORTERSセクションにも表示されます。 -前の層のアイテムへのアクセス
Guaranteed Japanese Music Reaction Video of your Song Choice
About
Hi Everyone! A lot of you guys probably came to this page because of my Japanese music reaction on youtube. If you love my reactions and would love to support putting food on my table, then stuff me with Onigiris! Cheers and your support will mean a lot to me : )

By becoming a patron, you'll instantly unlock access to 37 exclusive posts
By becoming a patron, you'll instantly unlock access to 37 exclusive posts
Recent posts by AVA Japan
How it works
Get started in 2 minutes