Avian Press
is creating Fiction & Audiobooks
Select a membership level
Mt. Olympus Level - a good climb but manageable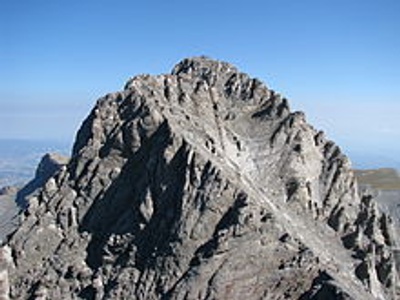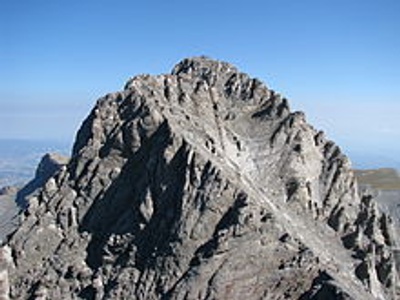 If you sign up for this level of support, you'll get our Olympian thanks, access to our patron-only stream, and access to each chapter of the audiobook as it becomes available on the Patreon page.
Mt. Etna Level - bring lunch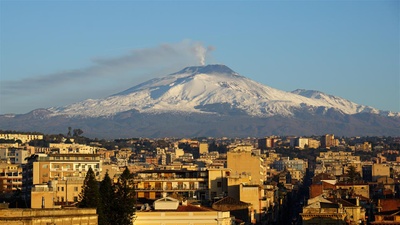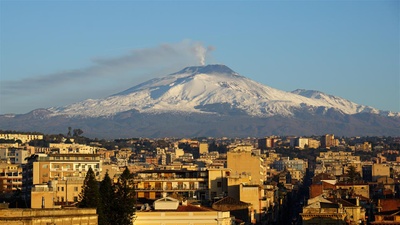 At the Mt. Etna level, you get all of the above plus access to previously unseen material (behind the scene photos, blog posts, etc.) plus your chance to add your two-cents worth on our forum before Avian Press releases the final version of the audiobook to the general public.
Mt. Fuji Level - an inspiring jaunt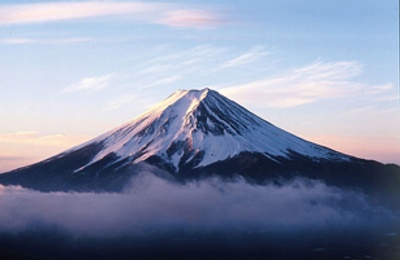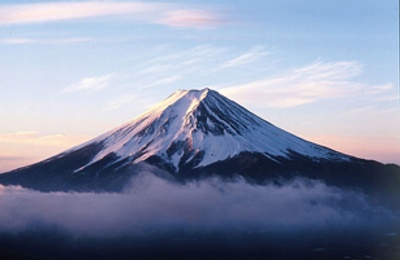 The Mt. Fuji level is for more serious climbers. You'll get all of the above plus access to periodic video reports from that Hopelessly Pompous British Gentleman in the introduction.   
About Avian Press
Hello, I'm Terry Tarnoff
and here's a bit more about me and this grand adventure at
Avian Press:

After graduating from the University of Wisconsin with a degree in psychology, I traveled the world for eight years, playing music throughout Europe, Africa and Asia. Those experiences became the basis for my first book, 
The Bone Man of Benares
, which was published by
St. Martin's Press
in the U.S.,
Bantam Books
in the UK,
Allen & Unwin Publishers
 in Australia, and translated into Italian, Chinese and Japanese
(see international editions)
.  
"In 1971, Terry Tarnoff left the United States with sixteen harmonicas and didn't return for eight years. He was one of a new generation of expatriates who were fed up with the war and their own culture, who began 'dropping out' to venture off to the remotest and most exotic outposts of the world. The Bone Man of Benares is an account of his raucous and revelatory journey. It's a tumultuous love story, a spiritual odyssey, a cultural chronicle, and a rollicking escapade all rolled into one... The Bone Man of Benares is a lunatic bird of a book, flapping, singing, soaring, often all at the same time. It's a wild-hearted celebration of cross-cultural discovery, a laugh-out-loud, delirious adventure that traverses the chasm of time, speaking to readers young and old about the universal need for connection."
– from the back cover of the book
I later adapted
The Bone Man of Benares,
 which has very generously been called 
On the Road
 for the next generation -- and has become its own cult classic in some quarters -- into a 
theatrical play
and later a 
screenplay 
that was optioned in Hollywood. After a number of requests to hear more about the journey, I wrote a sequel to the book, called 
The Reflectionist,
which was published just last year and is now gathering its own following.
In between I wrote two other novels, 
The Thousand Year Journey of Tobias Parker
and 
The Chronicle of Stolen Dreams, 
which were published by Avian Press. Reviews have been wonderful and both books have built their own growing fan bases as word of mouth spreads.
"The Bone Man of Benares is the kind of sweeping, atmospheric epic they just don't make any more. Terry Tarnoff renders this engaging young-man-on-the-road saga with the heightened élan of a bangi-abusing Paul Theroux or hippied-out E. M. Forster. In the grand tradition, The Bone Man of Benares stands out as the best kind of contempo literary globe-trotting. It does what a great novel should do – leave you feeling like you've been there."
– Jerry Stahl, author of Permanent Midnight


Upon returning to the United States, I moved to San Francisco, where I've lived ever since. In between stints of driving a taxi, managing an African art gallery, and writing film reviews, I've pushed on with my writing, from novels to screenplays to plays, and most recently as an independent publisher. Starting Avian Press has given me the freedom to release exactly what I want, when I want, and to whom I want.
The idea for recording audiobooks came about after doing dozens of readings at bookstores such as
City Lights Books
in San Francisco,
Dutton's Books
in Los Angeles,
Book Passage
in Corte Madera,
Moe's Books
in Berkeley, and the
Beat Museum
in San Francisco. A number of people suggested that I do my own audio versions of the books so that I could give my own particular spin to all of the crazy characters in the text. I began to understand the advantages of an author narrating his own work.
"Terry Tarnoff's book, The Bone Man of Benares, calls to the reader like a train-whistle moaning in the distance. Written with rhythm and blues, it's the picaresque tale of a '60s expatriate looking for adventure all over the globe. But underneath the exotica is something even more compelling, the voice of a bona fide soul singer, a latter-day pilgrim, seeking the spiritual meaning of the road. Read this book for the literary rock and roll ride of your life."
– Phil Cousineau, author of The Art of Pilgrimage


And so, I decided to take the leap. With Avian Press venturing into creating audiobook versions of my books -- starting with
The Bone Man of Benares 
-- we need $1500 per month for equipment and the various costs of recording. We'll release each individual chapter of the audiobook as soon as it's recorded
exclusively
to our Patreon subscribers on a first-look basis. We're hoping that some of you might provide feedback in our forum and tell us what you think of the work in progress. This will give us the opportunity to go back and make changes -- based upon suggestions made by you, the patrons of the site -- before releasing the final product to the general public.
In addition to the sense of satisfaction of supporting artistic expression, subscribers will receive other benefits as well. For example, at the
$5 per month level
, you'll have access to periodic videos from that Hopelessly Pompous British Gentleman in the introduction, to help brighten your day. Check out the reward chart on this page to see all of the perks at each level of support.
"Terry Tarnoff is a writer whose every word, like a great blues master's instrumental solos, pulls you into his world. The Bone Man of Benares is the extraordinary real life saga of a modern day harmonica-playing Don Quixote, telling us his story with irresistible gusto and élan. Tarnoff makes you feel at home as you ride by his side on his global tour, sharing one incredible adventure after another. The trials and tribulations of romance and self-discovery, all set in exotic locales, make this adventure tale alternately engrossing, touching and hilarious. From the very first page until the last, it is nearly impossible to put the book down, and even more enjoyable to reread the second time."
– David Amram, author of Off Beat: Collaborating with Jack Kerouac
Your monthly subscription will help defray the costs of producing the audiobooks as well as providing funds for publicity and the myriad expenses of running an independent publishing house. Fully 90% of your subscription goes to Avian Press, with a very reasonable 5% going to Patreon and 5% for transaction fees. Our ultimate goal is to raise $5000 per month in order to keep Avian Press vibrant and growing. With luck, our intrepid Director of Publicity might finally get a salary!
So thanks in advance for your interest. As you can see from the video, we're anxious to get going on the first audiobook, with plans to do all four books within the next year or so. If for any reason you decide to cancel your monthly support, it's as easy as clicking a button. You can try it for just one month for as low as $1 and see what you think. To join up just click on the "Become a Patron" button and fill in your information. It takes less than a minute.
"I laughed (rollicked) my way through The Bone Man of Benares. Terry Tarnoff is one of the funniest writers I've ever read, maybe because so much serious depth underlies the humor. Lots of people made those road trips in the 60's; few got any lasting insights out of them. Tarnoff clearly has."
– Gerald Nicosia, author of Memory Babe: A Critical Biography of Jack Kerouac
For more info, be sure to visit my website,
www.terrytarnoff.com
, for interviews, reviews, trailers, excerpts of the books, and a video highlight reel of the play. If you're interested you can purchase the books right on the website or on links to Amazon. Thanks in advance for helping to spread the word... whether by paperback, ebook, or now, over the audio airwaves. It is much appreciated!
UPDATE!!!
Thanks, in part, to contributions by members of Patreon, the audiobook version of
The Bone Man of Benares
has been released! It's now available on 
Audible
, 
Amazon
, and 
iTunes 
and makes a great companion to either the paperback or ebook, both of which are widely available. It also stands alone as its own unique form and gives a new depth and deeper meaning to the novel. Check out the audiobook trailer below!
UPDATE #2!!!

By popular demand, here's a second audiobook trailer from
The Bone Man of Benares:

Now, it's on to audiobook of
Once Upon a Time in Goa
,
the recently published sequel to
The Bone Man of Benares,
which continues the journey through Asia for four more years, with much of the action taking place in Kathmandu, Nepal, and Goa, India. Once again, each chapter will be released as soon as it's completed (exclusively here on Patreon) and will stay up until the entire book is completed. This "first look" will be available only to Patreon subscribers for the duration of the project.
Your subscription helps to finance all of the elements that go into recording an audiobook, from equipment to software to a whole range of production costs. It keeps Avian Audio moving forward as a viable producer, with plans to produce
The Thousand Year Journey of Tobias Parker
next, to be followed by
The Chronicle of Stolen Dreams.

Additional benefits to subscribing to Patreon can be seen in the various award levels to the right, from discounts on books to free downloads of screenplays to exclusive video presentations. But remember that you'll be able to listen to the latest chapters of
The Reflectionist
at any level of subscription, including as low as $1 per month.
Thanks again for your support and stay tuned for new developments. The first chapters of
The Reflectionist
are right around the corner!
Become a patron to
Connect via private message
Recent posts by Avian Press
How it works
Get started in 2 minutes