Awesome Science Media
is creating Science Docs & Kids Programs with a Biblical Worldview
Select a membership level
Thank You!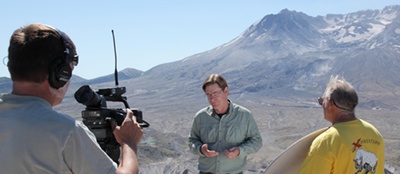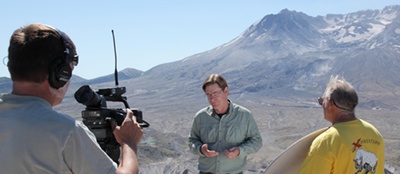 Your official patron status!  This means you'll get access to the patron-only feed AND our undying gratitude and loyalty.
All-Access Patron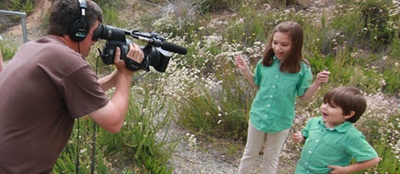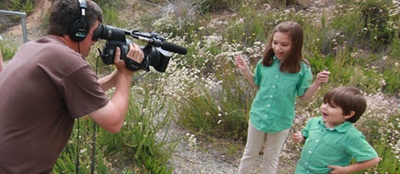 Get access to exclusive content including behind-the-scenes video and blooper reels.  You'll also get access to any live feeds from Kyle.
Minstry Partner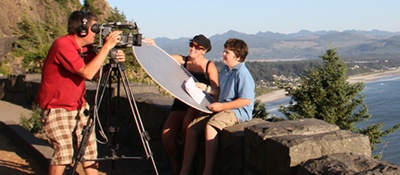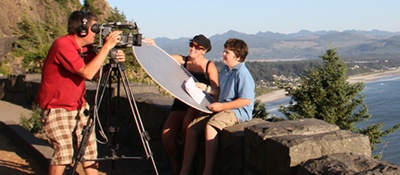 Be the first to get ministry updates once a month from Kyle Justice. Hear about the impact Awesome Science Media is making in the world as it challenges the stronghold of Evolution. Give us ideas on what you want to see.
About Awesome Science Media
Introduction
Thanks for coming to Awesome Science Media's Patreon site. We are one of the most prolific producers of science-focused documentaries and kids programming with a Biblical worldview.  Our goal is to impact the world with the message about the Creator, showcasing his wonderful creation and building up the faith of believers in the Word of God.  We can't do this alone, we need you to get involved.
Standing in the Gap
For too many years the Church has been influenced by secular teaching on science.  Entire generations of youth who grew up in the church have fallen away.  We are one of the few TV producers standing in the gap. We are all about changing the tide.  We use the power of media to showcase the incredible evidence for what is written in the Word of God, showing how believers don't need to compromise their faith because of the prevailing worldview of evolution.  We intend to stop the exodus of youth leaving the church by providing good answers for their faith.  We also intend to impact unbelievers, by exposing the lies of evolution and challenging them to look into the Truth.
The Incredible Need
Since 2012 Awesome Science Media has been working hard at building programs for youth and adults.  We have over two-dozen titles, but to impact the world, we need to get very busy.  With thousands of hours of evolutionary programming being broadcast on major platforms like Discovery and National Geographic, we have a big job to do.  But even giant trees start with a small seeds.  We have big goals for many new documentaries and episodes.  In addition to DVD and VOD, we are building strong relationships with Christian networks and stations to offer our programming for a small licensing rates, or even for free.  Our passion is to get the word out to as many distribution points as possible, to disciple the nations for the Kingdom.
Maximizing our Resources
We have accomplished much with the little bit we have.  We live in the incredible age of the Internet, where worldwide media distribution is easier than ever before.  In addition, the cost of high quality media gear is at an all-time low, so producing lots of content in a short period of time is feasible.  We know we could accomplish even more with the help of believers around the world!
Why Patreon?
Our goal is to produce over 200 programs in the next five years.  We have not sought investors to fund our projects or have some big pot of gold we pull from, but most of the revenue from DVD/VOD sales has gone right back into producing more content.
Because of the nature of business, we have some months of good sales, and other months of not so good sales.  This impacts how much content we can produce and distribute.   By having this Patreon site, it is our hope that we could create a more steady stream of funding and be more consistent in our production pipeline, getting out a lot more content in a steady stream.  This would greatly increase our impact around the world for the Kingdom of God…and you can be a part of this eternal impact through giving on this website.
What Will We Do With Your Gifts?
When you become a part of our producing team, your contribution will help us in the following ways:
Greater Distribution – We will seek to increase our distribution of programming on more platforms around the world including broadcast, VOD, and networks like Roku.  We will invest into more distribution platforms, equipment, and airtime.
Language Translations – We will be creating subtitles for up to twenty-five world languages.  Our first focus will be getting all of our content translated into the top ten languages.  As we continue to produce programing, each video will be translated.  These translations will be used in the broadcasts as well as VOD.
Additional Equipment – As our production load increases, the need for additional production and editing equipment will be needed.  This will include converting all of our existing gear into the new 4K format for increased quality and longevity.
Crew & Support – An increased production schedule will require additional freelance crews, as well as graphics and editing support.
Travel – We will use your funds to travel more frequently for interviews and extra footage.  This will include international trips to showcase geology and biology around the world.
Increase Exposure – One of the valuable areas of funding is having a budget to help the worldwide audience be more aware of our content.  It's all about impressions and exposure.  Platforms like Facebook and Google will be utilized, as well as email blasts.
Other Ways to Help
Pray
Please pray that God will stir the hearts of millions to help us produce this new programming as well seeing many come to the Creator.

Pass it Along
Please email all your family and friends and help us get the word out. We would really appreciate it if you would send the link to as many people as possible.
Patreon Follow & Share Tools
Patreon provides you with a set of Share Tools to help you spread the word. The Share Tools can be used by Contributors and they are located in the toolbar next to our intro video. If you want to follow our progress and updates, please select "$5 Access" reward or "Become a Patron".

Follow Us On Social Media
Like us on our Facebook
- While on our page, share how our programs have made a difference in your life
Twitter
- Keep up on our live news feed
YouTube
- See our videos and subscribe
Flickr
- Keep up on our behind the scenes photos
We have a track record of producing compelling documentaries and kids shows. We are thankful for your consideration in being a part of it. We couldn't do it without you!
$124.36 of $10,000
per month
This level of partnership will give us the support to travel more and produce 1-2 more video series per year.

1 of 2
By becoming a patron, you'll instantly unlock access to 8 exclusive posts
By becoming a patron, you'll instantly unlock access to 8 exclusive posts
Recent posts by Awesome Science Media
How it works
Get started in 2 minutes