Algonquin Wildlife Research Station
is creating world class science and training students in Algonquin Park
Select a membership level
Moose
At this tier you receive:
That feeling you get when you do something good for the world!
Official Certificate of Support (digital)
Spotted Salamander
At this tier you receive:
Everything from the last tier
Access to loads of exclusive content available only to our Patrons including discussion forums, special research updates, behind-the-scenes videos, educational videos and more!
Wolf Pack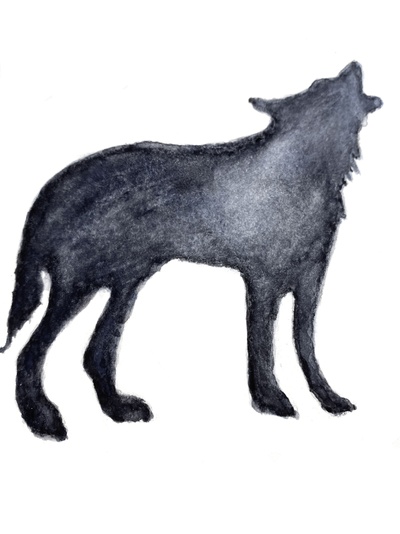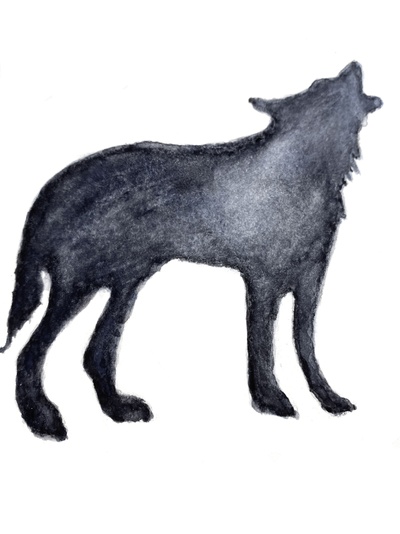 At this tier you receive:
Everything from the last tier
Our AWRS sticker so you can flaunt your support on your water bottle, laptop, notebook or wherever you choose
About Algonquin Wildlife Research Station
JOIN OUR MISSION
A mysterious affliction was causing a decline in moose populations, a majestic icon of Algonquin Provincial Park. Reports of the unusual 'moose sickness' were becoming common in the 1930s - but no one knew the cause. In the 1960s, research at the Algonquin Wildlife Research Station finally led to the discovery of the culprit: a brainworm parasite carried by deer, and lethal to moose. This discovery solved the mystery and the new understanding of this parasite transmission led to crucial changes in how we manage moose, deer and wolves.
Since our start in 1944, research operating at the AWRS has resulted in over 700 published scientific discoveries, which have furthered our understanding of our natural world and informed policy for wildlife management and conservation not only in Ontario but globally.
The AWRS is situated on Lake Sasajewun in Algonquin Provincial Park (Ontario, Canada) and operates as a registered not-for-profit organization administered by a volunteer Board of Directors. We host a core team of researchers conducting both valuable long-term monitoring of wildlife as well as those conducting shorter-term ecological studies. Along with our researchers we welcome over 500 students annually to participate in immersive field-based learning experiences.
We've joined Patreon because we're eager to share our stories with you. Through exclusive behind-the-scenes content, we want to bring you into the field with us…virtually! Join us here to meet the turtles in our long-term study, be the first to hear about new discoveries, and learn what a day in the life of an AWRS researcher is like throughout our field season.
YOU'RE NOT JUST SUPPORTING OUR RESEARCH, YOU'RE JOINING OUR COMMUNITY
We foster a culture of field-based research and hands-on learning. We know not everyone has the opportunity to spend time at our Station, so we're using Patreon as a platform to bring you into the field with us…virtually! With you here, we'll be able to share more stories and foster more meaningful connections to our natural world. We'll do this through sharing behind-the-scenes and educational videos, written stories, and by leading online community discussions on the Patron page.
WITH YOUR SUPPORT, WE CAN DO MORE!
We'll be able to reach milestones within our 4 key goal areas outlined below. Each time we meet a goal, big or small, we'll be sure to update you on the Patron's page, where we post exclusive behind-the-scenes content, so you can celebrate along with us! By investing in us, you're investing in Ontario's wildlife, and the next generation professionals working to understand and protect our environment.
Maintain and improve our facilities and equipment
The majority of our infrastructure was built in the 1940s and 1950s, and in the heart of Algonquin Park they are subjected to wear and tear. Your support will allow our team to maintain our facilities beyond "working order," so that our researchers can work more efficiently and comfortably. This includes things such as improving our energy efficiency, modernizing research equipment, updating first aid equipment, maintaining an updated library of field guides, replacing mattresses in our modest cabins and patching canoes and leaky roofs.
Support Research
Your support will allow us to help cover room and board costs for our core researchers working on the long-term small mammal, amphibian and turtle monitoring projects. This will allow research teams to allocate more of their funding towards other research costs, such as research equipment and hiring assistants.
Grow our Outreach and Professional Development Programs
Your support will allow us to host more outreach and educational events, like our popular annual Meet the Researcher Day. We'll also be able to offer more professional development workshops, both at the Station and within surrounding communities, focusing on a broad range of topics from science communication to flora and fauna identification workshops.
Grow our Team
The Station currently operates with one full-time staff member, our Station Manager. Each year we rely on grants to seasonally hire our Assistant Manager, Head Cook, Assistant Cook and Experiential Intern. Your support will allow us to maintain and grow our team so we can do more!
THANK YOU FOR HELPING US REACH OUR GOALS!
You can learn more about our accomplished history and ongoing work at
https://algonquinwrs.ca
and follow us on Twitter, Instagram and Facebook.
Intro video by Ryan Ovas
Please note that Patreon is administered in USD currency
By becoming a patron, you'll instantly unlock access to 14 exclusive posts
By becoming a patron, you'll instantly unlock access to 14 exclusive posts
Recent posts by Algonquin Wildlife Research Station
How it works
Get started in 2 minutes