Azel Resurrection Project
is creating Art and Game Development
Select a membership level
Moral Patron
You support us morally. You are part of our patrons and help us your way. This is the first step and we appreciate your support!
You still get access to some of our content from the previous months as they become public.
You can upgrade at any time.

Official Patron
Every month, you get access to our new 2D content. It includes high res artworks, 4K wallpapers and other digital creations. This content is made public the following month.
You can provide feedback, vote via polls, request what you want to see next.

High-res content (desktop / phone wallpapers)
All-access Patron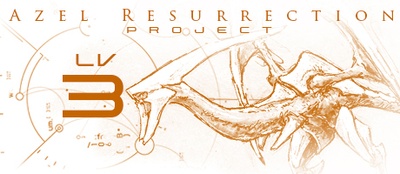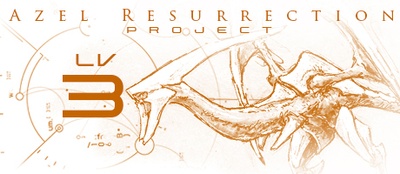 In addition to the previous tier, you get access to our 3D content, tutorials, behind the scenes footage highlighting how animations are created and some other exclusive video content.
This content remains exclusive to All-access Patrons and above.

High-res content (desktop / phone wallpapers)

Work-in-progress/Behind-the-scenes
About Azel Resurrection Project
Among JRPG enthusiasts, Azel Panzer Dragoon RPG aka Panzer Dragoon Saga is considered as the swan song of the SEGA Saturn. In a very recent article, Japanese gamers ranked it the #1 game of the SEGA Saturn out of 25 major games.
For more than two decades, its return in some form has been requested with no success until now.

The creators behind this project are passionate senior developers from the gaming industry. 
As Panzer Dragoon fans, their vision is to offer a modern resurrection of Azel, both in terms of art direction, core gameplay and innovation. Even if the main idea is to be respectful to the original game, the team has several ideas to bring value and innovation. The tools used include the latest version of Unreal 4 and should soon migrate to Unreal 5.
This project is an opportunity for the fans to support a modern vision of Azel.
At this stage, the project does NOT have the Panzer Dragoon license which is an IP from SEGA. This is why the project is called Azel R for the time being.
What this project is and why supporting this patreon campaign:
- an opportunity to make your voice heard as a fan by supporting a fresh take on Azel while being involved in Azel R project's design process
- an opportunity to make an impact by voting and commenting in this patreon campaign
- an opportunity to help promoting awareness on the Panzer Dragoon series and potentially grow its visibility to the general public
- an opportunity to help the team pursue the ultimate goal: that is to create a full game, ideally a Panzer Dragoon one. If not possible, the project could potentially turn into its own intellectual property (entity)
What this project is not:
- the promise of a full game: while we are willing to pursue our vision to deliver a demo/built, there is no guarantee that it will be materialized into a finalized game
- the promise of an official Panzer Dragoon project: while we would like to create an official Panzer Dragoon game, we are not the IP holders. Hence this discussion will have to be conducted with SEGA in due time
We want to be fully transparent and not overpromise things. We want to build things slowly but steadily. You will find that all assets created are not only concept arts but are also fully animated models. These assets will be ready if this project get the green light to turn into a full game.
Benefits for patreons:

- exclusive content such as artworks, concept arts, animated video and possibly game demos
- early or even exclusive access to the above content (available monthly). Some of it will be made public the following month, to show progress to everyone but some will be kept for the patreons only to reward their support
- physical content will potentially be added depending on the reception of this project
We don't know where this journey will take us but we believe the world needs to see what our team of talented creators can produce.
You can also check out 
our FAQ here
.
- The Azel Resurrection Project team
Azel [R]eunification 1/2
Creative community, sharing experience and ideas, open to create a new world. Conceptualization of this universe with art concepts. Members are welcome to vote for the next assets and themes.
( Plus 1 Concept Art / Month )

1 of 16
Become a patron to
Unlock 24 exclusive posts
Get discounts to an online store
Connect via private message
Recent posts by Azel Resurrection Project
How it works
Get started in 2 minutes