B1KER
is creating videos about bikes...oh and beer, lot's of beer
Select a membership level
Buck a Month
Testing the Water? I'll be completely honest with you, if this is the only level, that only one person signs up for, I've succeeded.  Thank you for even considering supporting me and this channel.  Oh, and I have a few things to throw in too: 
Support the Channel - Aaaaand my addiction to bike parts and beer :)
First to Know - If I'm announcing anything, it's going here first
Where I'm Riding - This is the first place I will post to when traveling 
Group Rides - Patreon only group rides 
Extra Content - Patreon only content (Videos, Wallpapers, rants, etc.)
Coupons - Cut and dry savings from the vendors I work with
Happy Hour Crew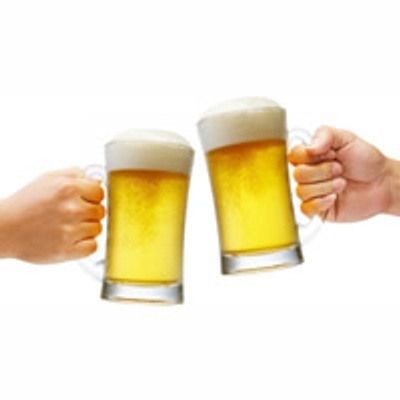 It's 5 o'clock somewhere and you are committing to taking me out to a beer once a month.  I buy my buddies drinks all the time, but I'm not getting anything else out of it like you do here.  Check it out, this is where the fun begins!
Swag - Sticker Pack
Early Release - Posted here before YouTube
Extended Cut - Longer edits
Everything - in the previous reward
About
Whhhhhhaaaaaatttt's up Paaaaatreeeeooon!!!
I can't believe you actually are here looking at my Patreon.  That alone just blows my mind.  Thanks so much for taking the time to just come check it out.  First things first: 
So, what's going on here?  This is truly the ground work of building the B1KER community.  Sounds pretty hokey right?  LOL, the funny part is, as hokey as it is, it's really true!  All of the donations here will help this channel grow and be able to do more.  
I bet you are wondering what more is?  I'm thinking if we hit the 5k a month mark I just sit on live stream all day long and you watch me become a complete alcoholic!  Sounds fun huh?  Seriously though, I really want to be able to travel with the channel to meet more subscribers, other content creators, and do events so that we can all get together and bitch our way up hill. Only to follow it up with a case of the downhill grins and a cold beer or two.  
Please feel free to contribute at whatever level you feel comfortable with.  Don't rob the kids piggy bank like I would for part money....um....er....did I just say that out loud?  Just do what feels right to you, or don't do it at all and you'll never get to see the secret to life and money that is unveiled after you contribute!  Hahahahaha, at the end of the day there is always the boring old free content on YouTube.  :)  I hope you can read the thick sarcasim in that whole load of BS.  Bottom line here: Help build the channel, get some extra content, build this community, or don't and I still got love for ya!
As I sit here setting this up, I can't even imagine getting here but this is where traveling out of state really starts to become a reality.
4 of 4
By becoming a patron, you'll instantly unlock access to 179 exclusive posts
By becoming a patron, you'll instantly unlock access to 179 exclusive posts
How it works
Get started in 2 minutes