БАБАЙ
is creating Ukrainian horror fanzine: podcasts, articles, reviews and more
Select a membership level
Приятель Бабая | Babai's Buddy
Early access to episodes
Exclusive articles and interviews
★★★★★★★★★★★★★★★★★★★★
Ранній доступ до епізодів
Ексклюзивні статті та інтерв'ю
Друг Бабая | Babai's Friend
Early access to fanzine materials
Exclusive articles and interviews
10% off for "Бабай: Перший Кошмар"
Plus everything in previous tier
★★★★★★★★★★★★★★★★★★★★
Ранній доступ до матеріалів фензіну
Ексклюзивні статті та інтерв'ю
Знижка 10% на "Бабай: Перший Кошмар"
+ усе, що отримує попередній рівень
Опора Бабая | A Pillar of Babai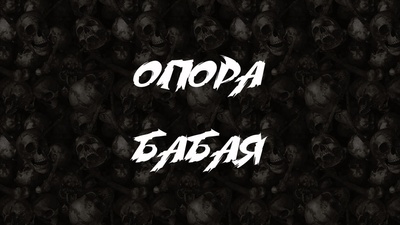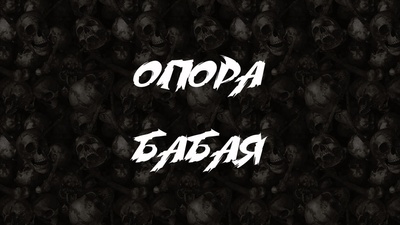 Some great moral satisfaction for helping our portal grow
Plus everything in previous tiers
★★★★★★★★★★★★★★★★★★★★
Моральна втіха від того, що допомагаєте "Бабаю" розвиватися і зростати
+ усе, що отримує попередній рівень
About БАБАЙ
БАБАЙ is a Ukrainian project dedicated to horror, mystic, hard sci-fi and dark fantasy art. Our content creators focus on reviewing different novels, movies, comics, albums and visual arts which are marked by dark unsettling air. We also create our own products, such as short stories collection "Бабай: Перший Кошмар" ("Babai: The First Nightmare") and fanzine "БАБАЙ" (coming 2020!), as well as podcast series with prominent figures of Ukrainian horror, "БАБАЙ Подкаст" on YouTube. Our shelter is located in 
our website
and 
Facebook page
with over 5 thousand people engaged.
All this work is done by mere volunteers, so any kind of donation is highly appreciated. As for now, we need some extra resources to be able to assemble a portative podcast studio so we can provide you with quality audio and video content. Also you can invest into creation of fanzine so we can get it done quicker without losing any bit of quality. 
If you become our Patron, you gain instant access to such features as:
exclusive articles and interviews

EARLY ACCESS to fanzine materials

EARLY ACCESS to new podcast series (you will get an audio file before official release)

a guaranteed option to ask our guest YOUR question  

and more coming along the way!

And, of course, your name will be mentioned in the list of our Patrons. 


Join us now! Don't miss out on the true Ukrainian horror experience! 


БАБАЙ — це український проєкт, присвячений жахам, містиці, "твердій" науковій фантастиці та темному фентезі. Учасники команди пропонують читачам огляди романів, фільмів, коміксів, картин і музичних альбомів, відзначених темною зловісною атмосферою. Ми також створюємо власний продукт: зібрання короткої прози "Бабай: Перший Кошмар" і фензін "БАБАЙ" (чекайте у 2020!), а також серію подкастів з провідними діячами українських жахів — "БАБАЙ Подкаст" на YouTube. Бабай мешкає на нашому сайті, а також на сторінці у Facebook.

Усе це ми робимо на волонтерських засадах, тож щиро вітаємо будь-яку підтримку. Наразі нам необхідні додаткові ресурси для того, щоб зібрати власну переносну студію для запису подкастів, щоб забезпечити наших підписників якісним аудіо- і відео-контентом. Крім того, ви можете допомогти розбудові фензіну — так ми зможемо зробити його швидше і не втратити при цьому в якості.

Наші патрони отримують доступ до:


ексклюзивних статей та інтерв'ю

РАННЬОГО ДОСТУПУ до матеріалів фензіну

РАННЬОГО ДОСТУПУ до випусків подкасту (ми надішлемо вам аудіофайл до офіційного випуску)

гарантовану можливість поставити СВОЄ запитання гостю подкасту

і ще чимало цікавинок!

Приєднуйся зараз! Не упусти можливість стати частиною справжніх українських жахів!
By becoming a patron, you'll instantly unlock access to 14 exclusive posts
By becoming a patron, you'll instantly unlock access to 14 exclusive posts
How it works
Get started in 2 minutes