Backloggery
is creating a backlog tracking website for video games
Select a membership level
Backloggers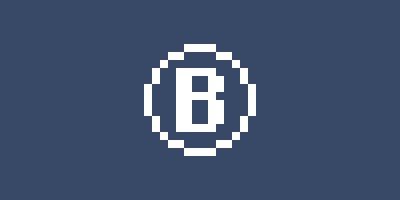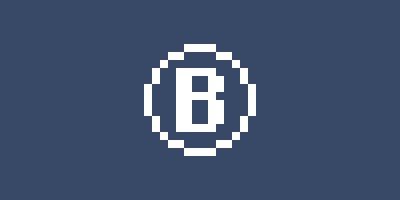 Any amount of support is greatly appreciated. We wouldn't be here without you!

Chatloggers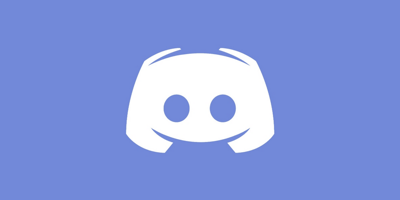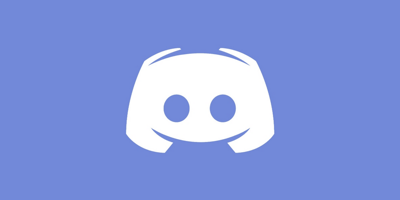 Gain access to our Discord server for real-time interaction with the Backloggery staff and the community! Help Drumble brainstorm features for the site and tweak design ideas in #the_lab or just kick back and chat in our various other channels.
Includes Discord benefits
About Backloggery
Welcome!

I'm Drumble. In 2007, I created a website called the
Backloggery
to help users keep track of their video game collections and backlog progress online. With the help of Try4ce, Lyndis, and a generous community, we've kept things running for over a decade and counting. Long story short, I'd like to start devoting more time to improving the site. If that sounds good to you, or you just want to help keep the server bills paid, you've come to the right place! If you'd like to know more, read on.
Where We Are
Those that have been with us the longest might remember the early years of the site. Things worked differently then. Updates happened often, with many new features, refinements, and bug fixes coming each year. But to cut another long story short, all that faded away as health problems took over my life. For years since, The Backloggery has been in stasis, useful to many but slowly becoming more and more out of date.
This came to a head in April 2019 when our web host, HostGator, botched a simple update and caused the site to be unusable for 5 days. To be clear, how HostGator handled things was extremely incompetent on many levels and I would like to switch hosts as soon as possible, but I can't place the blame entirely on them. The Backloggery's current code and server hardware is old and HostGator's standard workflow just didn't know how to handle it. We're long overdue for an upgrade, in more ways than one.
WIP image of the site remake, details subject to change
Where We'd Like to Go
While I'd love to say I'm back to 100% and ready to code up a storm, life isn't that kind. But where I've not been able to heal, I've learned to adapt my setup and I believe I'm at a place where I can code full-time again.
As many of you already know, the first step is a big one. The foundation of the site is old and it badly needs to be completely rebuilt, both to update the interface and so that we can move to a more modern infrastructure. The end result for users will be a nicer UI that works well on anything from phones to 4K TVs. But that's just the beginning. Once an updated backend is finished, there are all sorts of new features and improvements that will become possible:
Aggregated game data for users to browse, from game completion rates, to review scores and difficulty ratings (what % of our users have beaten Super Mario Bros?)
Username changes
Tag your games for even more sorting options
Export your collection data for backup and personal use
Larger friend lists and better privacy settings
Use "beacons" to let your friends or anyone know you're looking to play online multiplayer in specific games
And much more!
Another WIP image
Why Patreon?
I loathe ads. I've turned away 11+ years of ad revenue on the Backloggery because I hate ads that much. We briefly tried putting them on the site for about a month, but I just couldn't stand it. We make a bit off of affiliate links, but the vast majority of our revenue has always been donations straight from the community. So in some ways, Patreon isn't much of a change for us. But I'm hoping it brings us more stability and predictability. Community fundraisers have been great (and we'll definitely keep doing marathons for charity), but they're hard to plan around financially. With a predictable monthly income, I'll know exactly where we stand and can plan my time accordingly. I'd love nothing more than to be able to shift my focus away from other obligations and spend more time improving the Backloggery for everyone.
What's in It for Me?
For now, all we can offer is access to the Backloggery Discord server. I use the Discord server to bounce ideas off people and brainstorm how site features should work. If you're looking to help shape the future of the site, it's the place to be!
After the site remake is finished, I plan to roll out premium memberships on the Backloggery to give our patrons something more tangible in return for their support. While I don't have many concrete plans for what that will entail yet, we're definitely not going to be locking away a bunch of existing features behind a paywall. Premium membership perks will likely be cosmetic in focus, like expanded profile color options, a supporter badge, and the ability to save and load your own color schemes and banners.
Patrons will also be able to vote on which upcoming site features should be implemented next and have heightened access to the staff to brainstorm ideas for the site and discuss the specifics of how new features could work.
I want to make the Backloggery as polished and useful as I possibly can. Even after all these years, so many people get so much use and enjoyment out of it. With your help, I'll be able to dedicate more time and energy to supporting, maintaining, and upgrading it. Together, we can help ensure the Backloggery's best days are yet to come.
-Drumble
Become a patron to
Connect via private message
Recent posts by Backloggery
How it works
Get started in 2 minutes