Bad Mary
is creating Music
By becoming a patron of Bad Mary you'll be an active participant in their creative process.
Select a membership level
LIVE BROADCAST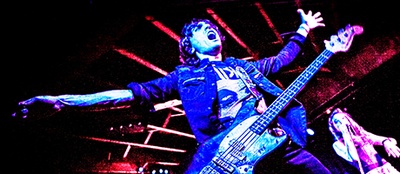 · Live Broadcast -  access to our weekly live broadcasts! A mini 1/2 hour gig with Bad Mary every week or a broadcast from a live show! That's  2 hours or more of Bad Mary LIVE every month for just $1! This also includes Acoustic Nights with Mike and Amanda and Bad Mary Q&A shows!
SUBSCRIBER ONLY MERCH!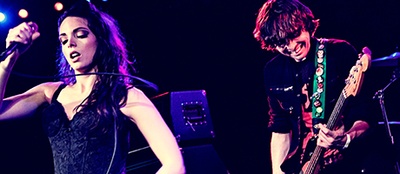 Exclusive access to special Bad Mary merch - want a Bad Mary t-shirt in a different color? A tank-top? A hoodie? We got 'em! But only for our Patrons!

When you sign up for this level, you get a code to use on our website that gives you access to some stuff that no one else can get!


10% OFF EVERYTHING!
You get 10% off of EVERYTHING on our website! Including all of our music and ALL of our merch including the Patron-only merch!

Go wild! Get a hot-pink racerback Bad Mary tank top for 10% off!
About
Hey there!

We are Bad Mary, a punk band from New York! Critics say our sound is like New York in the 70's but with a modern vibe - which isn't surprising since our main influences go from Blondie and The Ramones, to Green Day and Paramore. Our music is an in-your-face take on life in our current culture. We like to hold up a warped, fun-house mirror to the world we see around us and we definitely don't take ourselves too seriously.

Bad Mary is like this little circus that happens where we basically say, 'You know what? We don't give a shit, we're having a good time'. We want to push back on all the crap going on in the world because that's not what's important, that's not where your life is – life is in the fun and the joy.

So what's the deal with Patreon?

Becoming a patron gives you access to the Bad Mary community where you will be the first to learn what's in the works, receive updates, and will be able to interact directly with us and other Bad Mary patrons.

There are also additional levels that include access to the complete songwriting process for our new album. Seriously - completely unfiltered access to every rehearsal and writing session. You can also choose to get downloads of rough demo tracks that will never be available to anyone but our patrons. And if that's not enough, you can get monthly Q&A sessions with the band where we answer any questions you might have – and hey, we might ask you questions too! We'd love to know what you think about the direction we're headed in, how the new stuff sounds, or whatever we think of.

We are totally excited to get started and hope you will come along for the ride. Got to admit, we're kind of nervous about turning the cameras on but we think we can make some great music together and we know, no matter what, it's going to be a blast. We're also looking forward to getting to know you all a little better too. Thanks! See you soon!


By becoming a patron, you'll instantly unlock access to 195 exclusive posts
By becoming a patron, you'll instantly unlock access to 195 exclusive posts