BAN
is creating MTG & Pokemon Finance Discord/Podcast.
Select a membership level
PIONEER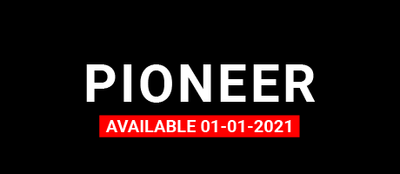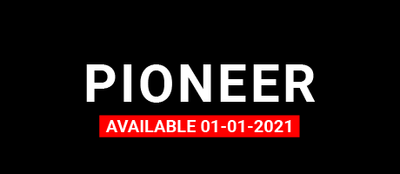 A BAN Pioneer membership provides you with access to our very active and ever growing discord community.

Within the discord you will have access to all of the market information shared on a daily basis to help you gain the competitive edge in the world of TCG Finance. We have members ranging from those just starting out, to those who have a massive presence in the vendor community.

As we are an Arbitrage Network, you will have the ability to develop relationships with members in various parts of the world who can assist with facilitating arbitrage. This can be a great opportunity to buy cards at the cheapest rate possible, and sell to the strongest market.

You can also join us for the weekly/bi weekly auctions in the Auction house to find some sweet deals, as well as regular podcasts for MTG and Pokemon TCG which are recorded live in the discord. 
Includes Discord benefits
MODERN
Private website access where you can use the MTGBAN search engine as well as other global market tools.
While you receive all the same access of the PIONEER Patreon level, you also receive access to our website with 'The Newspaper'. The Newspaper tracks daily retail market movements as well as buy-list movements and forecast models. It runs on a 3 day delay to filter out any information that may not be accurate. This is similar in the way MTGstocks works, except we measure on vendor/sales data as opposed to market data for accuracy. We are usually way ahead of MTGstocks. You will also have the ability to use our amazing Search functionality: have insight in all major buylists offers and retail deals under a single button.
As of January 2021, we have now also integrated Cardmarket EU data into the website under "BAN Global". This will allow you to instantly compare the EU market imbalance to the US enabling large margins for arbitrage opportunities.
You can access The Newspaper, BAN Global & Search through our website:
https://www.mtgban.com/
Includes Discord benefits
LEGACY
LEGACY gets all the same benefits as MODERN, with the exception being that LEGACY their Newspaper runs on day 1 data. This information puts you 3-5 days in front of most tracking websites (eg: MTG Stocks/Quiet Speculation).
While this data is not as filtered as the 3 day data, its a must have for those of you wanting to get a jump on following weeks retail trends. The newspaper tab within the website will allocate the day 1 data.
This Patreon level also gives you access to the Sleeper tab: we identify cards for you that have a higher buylist than the market price, or are priced below TCG rates, but the market has not noticed yet! You will also see more options under the MTG Global tab for arbitrage opportunities from the EU.
https://www.mtgban.com/
Includes Discord benefits
About BAN
BAN is a community of MTG & Pokemon finance individuals who want to share their data and experiences with other like minded individuals. We provide content to assist others with the most accurate information available to make their own decision, as well as speculation backed up by actual evidence and proven theory. We have also begun branching out into other TCG's and arbitrage markets for collectibles (Sneakers, Coins & other highly sought after collectables).
We also have an amazing website with an assortment of great tools, which you can gain access to via the patreon login button (selected levels only). Here you can use the searching function across all tiers, with additional tools specific to your tier status. Feel free to check it out and get ahead of the game:
www.mtgban.com
Become a patron to
Connect via private message
How it works
Get started in 2 minutes