Bananamasher
is creating Photographs & Adventure Assets
Select a membership level
Beer Fund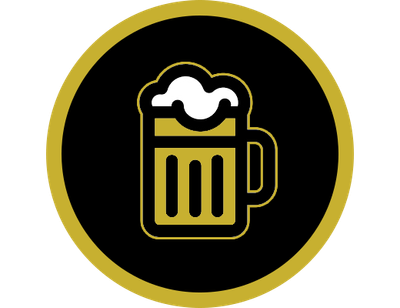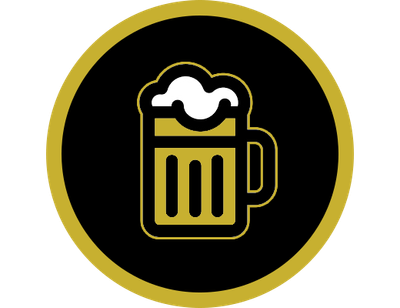 Happy with following along on Instagram (@bananamasher) and just want to throw some change into the ol' beer fund? Thanks and cheers!

General Admission Ticket
Gain access to Patreon only content including galleries with additional photographs not found on my website or Instagram, behind-the-scenes content, digital downloads, project sneak peeks, early notice of workshops and offerings, and other announcements!
Includes:
Full Galleries
These are galleries containing photographs and other images from trips or collections accompanied with stories and details behind the images.
Exclusive Content
Exclusive photos, behind-the-scenes content, and more.
Voting Power
Let your voice be heard and cast your vote via polls. Choose my adventure!
Project Updates
A sneak peek into the process and progress of projects.
Downloadable Extras
Including travel checklists, itineraries of day-trips & road trips, and more! 
Access to Library
Access to Patreon library of information, tools, and resources established to support hikers and adventurers.
Behind-the-scenes content
Print Series
Want to be pen pals? I'll send you a fancy postcard every month. Each will have a unique message handwritten on the back!
!  THIS DOES NOT INCLUDE DIGITAL CONTENT. PRINT ONLY.  !
Includes:
Giclée Print
Limited series of 4x6 giclée prints available to only Patreon subscribers.
About Bananamasher
Hey! I'm Matt, an eccentric thirty-something photographer, Cicerone Certified Beer Server, and explorer of the further regions of experience. Currently residing in the Boston, MA area.
For the past several years I have been wandering and exploring places near and far taking photographs of the beautiful, the weird, the astonishing, and the macabre. From the majestic mountain summits to the inside of abandoned hospitals, obscure roadside attractions, and all sorts of places of character and amusement.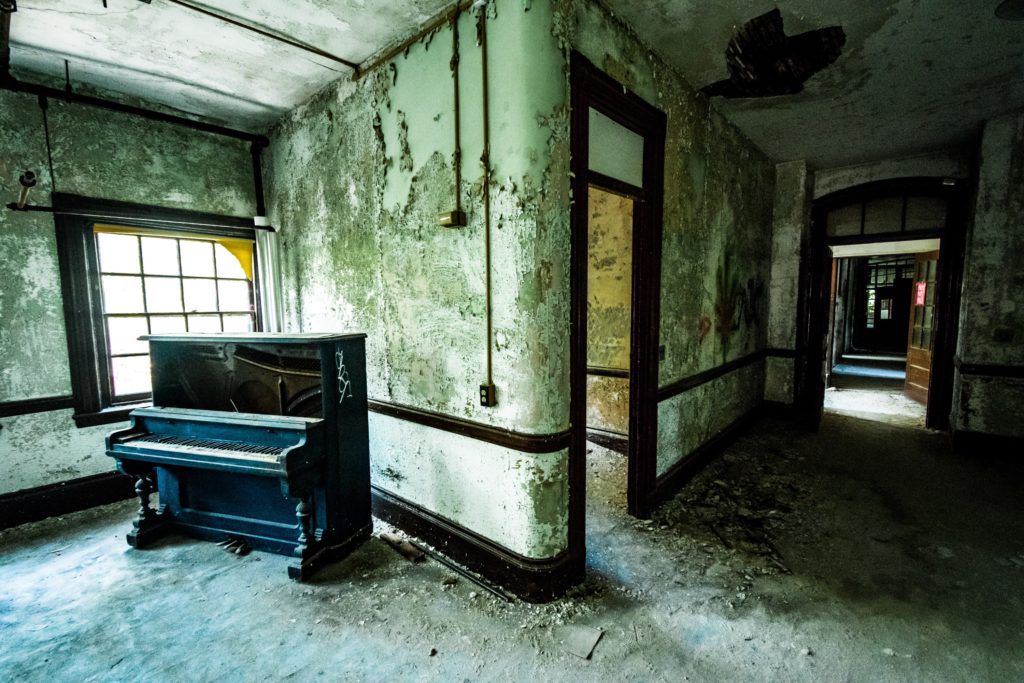 The idea of having a curated feed that mixes elements of a blog, a higher quality visual platform to share photographs, and provide a means to connect to with people who appreciate my photos and adventures, intrigued me. So here we are, on Patreon. Welcome.
All kinds of road trips, backcountry camping hikes, day trips, and all sorts of adventures will be documented here. The planning thereof, check-ins along the way, and displaying the photographs and telling a story from the trip. I'll be sharing more than just photographs here, but my actual planning notes, methods, stories, and ideas.

I'm looking to step up my game and go to more places, stay longer, and explore deeper. Your continued support helps me tuck a couple of bucks into the mattress to save for gear, travel costs, and to provide additional resources for adventures! If you have been following me on Instagram, Patreon offers a view into the inner workings of the photographs you see. 
Below you can read about a few personal projects, this Patreon is essentially in support of these endeavors and to create digital assets to inform and guide you for your own adventures.
Website:
www.bananamasher.com
Instagram/Most Things: 
@bananamasher
PROJECTS:1,454 Miles
Fascinated with the White Mountain National Forest in New Hampshire, my interest in hiking and backcountry camping has been skyrocketing. What better way to explore and photograph the Whites than hiking all 1,454 miles described in the AMC White Mountain Guide? In hiker speak this is known as redlining. As of this writing (2020/11/24) only 62 people have done it, hiked every mile step by step.

I will stay at every shelter, walk the whole section of the Appalachian Trail, summit all 48 summits 4,000+ feet above sea level, visit dozens of rivers, ponds, waterfalls, and lakes, and perhaps offer the most extensive collection of photographs detailing the White Mountains across four seasons. I'll be doing fun hikes like the Presidential Traverse, Pemi Loop, the section of the Appalachian Trail, Mahoosuc Traverse, some wacky loops and jaunts of my own creation, and eventually the White Mountain Direttissima (hiking all 48 in one continuous hike).


With over 100 miles already tracked and roughly half way to completing the NH48, there's a lot to get to. All future hikes in the WMNF will be detailed here. The information contained herein should provide as a most excellent reference to the NH48, 48x12 Grid, Redlining and the White Mountains in whole.
STATISTICS (updated: 2020/10/30):
Redline Completion: 7.8%
Miles: 113
NH 4,000 Footers: 19/48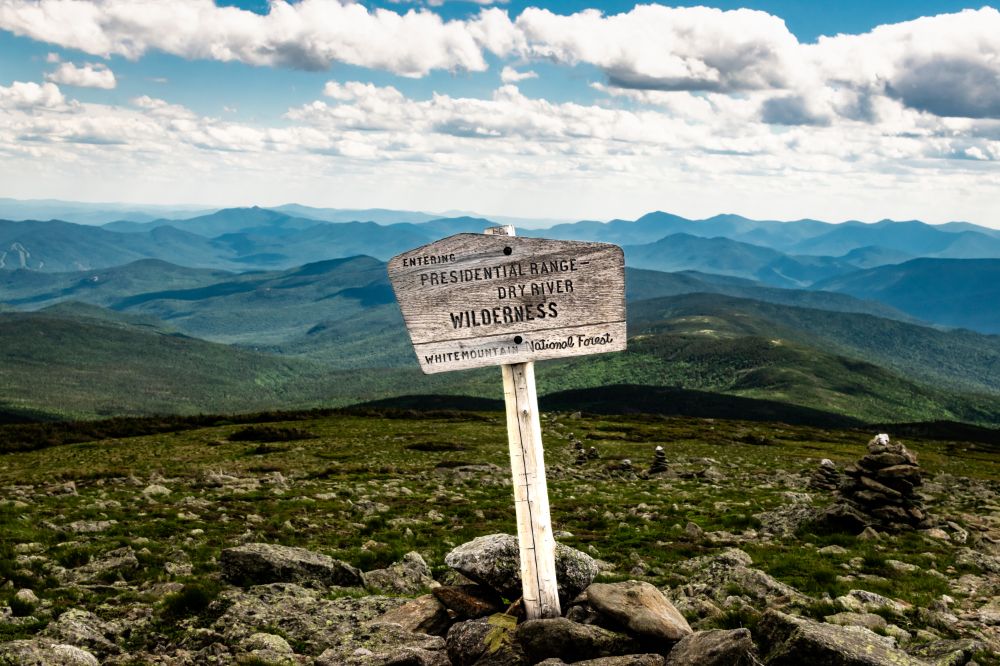 Images from the Pit
Taking photographs of bands performing was my introduction to photography many years ago. Since 2009, I've shot more bands than I can count, from tiny dives to fifty-thousand capacity arenas, shooting from the crowd, the photopit, and the moshpit. Not counting when I would take a $5 disposable camera to Powerman 5000 shows when I was fifteen.


Throughout the years I have been privileged opportunities to cover performances from the likes of Slayer, Slowdive, Cannibal Corpse, Killswitch Engage, Melvins, Wormrot, Meshuggah, Slipknot, Chelsea Wolfe, GWAR, Red Fang, Kreator, Pelican, Yob, Siege, Obituary, Ministry, Circa Survive, Pig Destroyer, Converge, Primus, Revocation, Behemoth, Shadows Fall, and many more.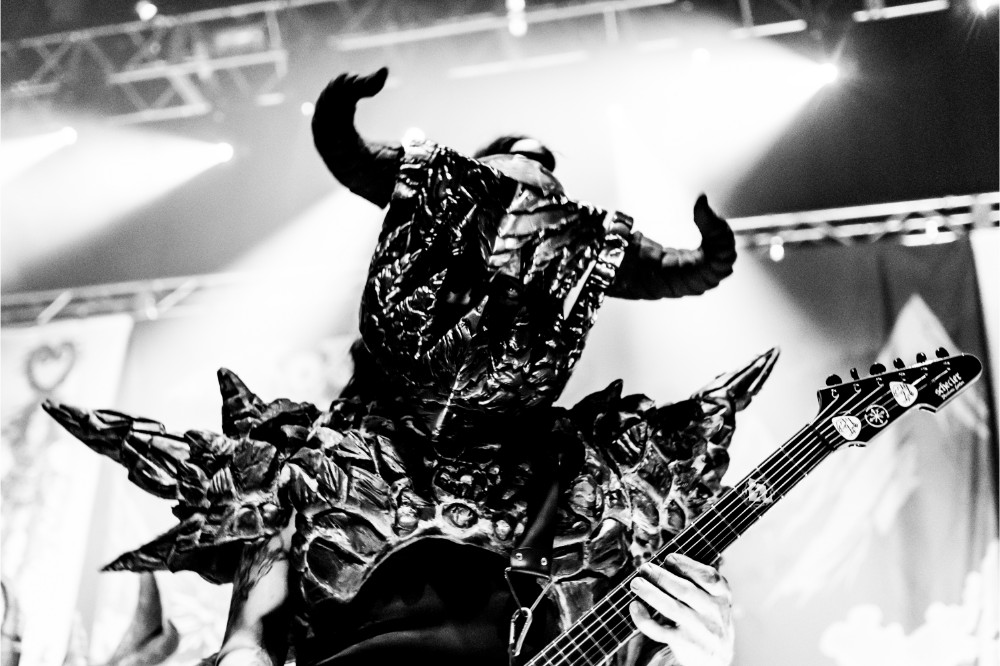 Untitled
(This is so new that I do not even have a working title for it)
While most traveling and concerts are on hold because of the pandemic, an interview/portrait series has begun. The idea is to take a series of portraits all while interviewing the subject in hopes to capture an array of natural emotions.


Subjects include musicians, triple crowners, illustrators, brewers, photographers, artists, and other people of particular interests. I'll be providing insights, secrets, and sneak peaks of photographs taken and conversations had, here on Patreon.
DISCOUNTMASHER
First 25 subscribers will receive a 20% off code to my print shop! Thank you.
1 of 5
By becoming a patron, you'll instantly unlock access to 5 exclusive posts
By becoming a patron, you'll instantly unlock access to 5 exclusive posts
Recent posts by Bananamasher
How it works
Get started in 2 minutes