Barancon/バランコン
is creating 3DCG HENTAI videos
Select a membership level
Patron A plan
Some pictures Work In Progress
 「作成中のムービーがちょっとだけ見れます」
Some pictures not used in the main videos
「没画像がちょっとだけ見れます」

The main content is available for free on iwara.
Think of the plan as almost a Donation.
 I can drink tea every night.
「メインコンテンツはiwaraで無料で見ることができます。
 ほぼ投げ銭のようなプランだと思ってください。
 私が毎晩お茶を飲むことができます。」  
Patron B plan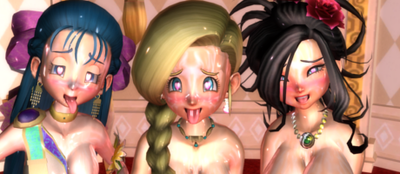 Same as Patron A plan
「Aプランと変わりありません」
I would be grateful if anyone could provide this unreasonable help.
I think I will buy HENTAI comics immediately.
「この高額な応援をしてくださるかたがいらっしゃるならば、それ以上の幸せはございません。早速エロ漫画を買って今後の芸の肥やしにします。」
About
https://ecchi.iwara.tv/users/バランコン

iwaraでエロ動画を作成しています。
私の編集レベルはそんなに高くはないですが、sphやNTRなど少しニッチなジャンルの動画を作って差別化していくつもりです。
投稿ペースは遅いですが、応援していただけると嬉しいです。
よろしくお願いします。
I create hentai videos with iwara.
My editing level is not that good, but I'm going to make some niche genres like sph and NTR and make it different.
My posting pace is slow, but I'm glad if you can support me.
Thank you.
By becoming a patron, you'll instantly unlock access to 11 exclusive posts
By becoming a patron, you'll instantly unlock access to 11 exclusive posts
Recent posts by Barancon/バランコン