Barry Dodds
is creating Comedy/Story Telling/Paranormal
Select a membership level
Heroic status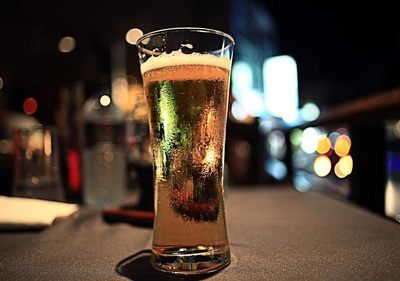 You are the type of person who gives me faith in humankind. This is like buying me a pint. In London. Access to everything.
Dedicated fan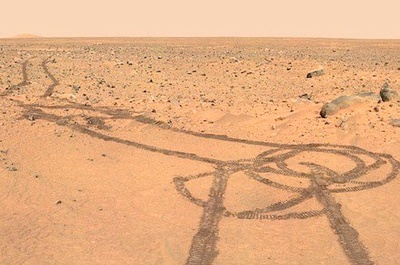 Right, you are probably one of those people who sends me messages saying that you listen to all my previous work on a loop. Seriously dedicated and I thank you. Hand drawn cock and balls as seen on Mars if you want one. Make sure you message me to ask for one though, some people didn't read the perk and were baffled at to  why they got filth through the post unexpectedly. Oh and access to everything.
About
Hiya.
Right, this is the pitch bit isn't it?

I have absolutely no idea what I'm doing here so if you have come for any sort of guidance then you have come to the wrong place. What I do know is this: Patreon seems to be a place for people who are a fan of things to support the creators of those things. I did a thing called The Parapod which is 99.9% the reason you would even be looking at this. All the people who have seen me do stand up are probably on another website, Trip Advisor, whinging. A least there is a spooky photo of a castle at the top of this page instead of that owl.

Who am I? I'm a thirty-something stand up comedian from the north east of England. I have a life long obsession with the paranormal and I'm the sub co host of The Parapod, a podcast I present with fellow comedian Ian Boldsworth. It's been quite popular and a movie based on the show is currently in post production and we have done 3 very intimate live shows, the last being almost exclusively for followers on Patreon

Why have I set this up? Well, a few months ago on Twitter I joked that I would set a Patreon up and some people took me seriously. I think I was offering the chance to have a fight with me, some pictures of my cat, ghost stories, photos from the yet-to-be-released Parapod film and general bollocks. Well now is the chance to have all those things (fight opportunity revoked due to knee injury). One of the reason for doing this is I have no where else to share these things so it's a place for them all to go and a place for me to work post-Parapod/pre-movie and you will be helping support me work towards the next project…

I didn't really think I would set this up but then more and more people said I should do it so I thought fuck it and here we are. As for what I can offer, here is a general overview:

2-3 updates a week (maybe 4 is something exciting happens). I'll give as much as I can.

Photos and never seen videos from the Parapod project

Audio podcasts (interviews with stand up comedians and the like, getting to the bottom of the paranormal)

Competitions (come on a ghost hunt, Parapod things)

Untold tales from a secret project that very few people know about…

Cat photos

Other mystery things...

So that's it really. The person who has been at me the most to set this up (He's called Barry as well and has had my face tattoo'd on his leg, he's the man I'm taking advice from, go figure) told me that it's a good idea, that I have loads to share and some people have Patreons and don't even post on them. 

As for the pricing, I'm going to start to at $3 a month I reckon. Can't just have loads of people throwing a quid in to see what a disaster this is. Look at Rotten dot com, they were massive when I was school, gave it all away for nowt and I don't even think it exists anymore. The IT teacher went mental when he found out we had used the brand new internet (dial up, this was the 90's) for going on that site (as well as other ones) but someone started a rumour that he had got arrested for getting pissed up and surfing a Metro in Tynemouth so he piped down after that. That school burned down. Oh, don't go looking for Rotten btw, it was a horrible website with horrible pictures on it but there was one of a parrot that was very amusing back in the day. So yeah, $3 starting block I think I think that work out that I'll get about £2 but in post-Brexit Britain I'll probably be able to buy a house or a yacht or something. Not sure about the rest of the tiers. I'll send you a hand drawn cock and balls for a laugh maybe. I'm as surprised as anyone that there is a market for that but there you go, you wouldn't believe the amount of messages I've had since the Parapod Live show asking for one.

Or if you don't want to spend anything just go and listen to the Parapod again, it's on iTunes, free.

So yeah, Patreon. Amazingly after a few months it is still going. The podcasts are out every week, the competitions have had many winners, cock and ball photos have been sent, people have came along to ghost hunts and had free tickets to shows etc... Come be part of it and feel the warmth.


If I hit this figure I'll do the Bobby Shafto song. On camera. With gusto. Oh god.
1 of 1
Become a patron to
Unlock 339 exclusive posts
Connect via private message
Recent posts by Barry Dodds