Barry Holland Self Defence
is creating Self defence and fitness training videos
Select a membership level
Official Wing Chun Patron
Includes:
You're officially a patron and will receive access to our patron-only feed for posts, picture updates and early access to the videos.
All-Access Self Defence Guru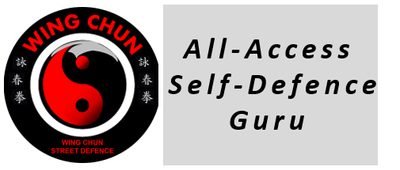 Includes:
All benefits of the previous tier
Exclusive Behind-the-scenes footage
Voting power
Exclusive Livestream lessons and guidance
Monthly bonus video covering mental well-being, fitness, martial arts, food and travel. 
Personal information
Every month, we will have a £9.99 level Patreon-live chat.
VIP Warrior
Limited (20 remaining)
Includes:
All of the previous tier benefits
Name in credits
Personal thank you video
Hour long online live one to one Skype or FaceTime training session every month.
About
Hello everyone and welcome to my world. I am a martial arts instructor based in the UK where I run both public and private martial arts classes. Very much in the spirit of Bruce Lee, I have studied several martial arts and once ego is removed and the intent isn't about defending your own martial art - almost like a religion, this frees the mind to focus on the person's attributes and the situation at hand, then no single martial art has all of the answers.

The primary reason for needing sponsors is to cover my overheads whilst I edit, produce and commentate on the 5 years of public and private training I have recorded.

My primary martial art and the one to which I have dedicated clubs is Wing Chun, which I have been teaching now for around six years. I originally studied karate for 8 years where I achieved a 2nd degree black belt. Both at my generic self-defence clubs and privately I teach Wing Chun, augmented with elements of Jeet Kune Do, Brazilian Ju-Jitsu and Krav Maga, the latter being especially useful for weapon defence.

Having spent 10 years in the military, followed by 16 years in martial arts including study in Shandong, China, I believe I have something to offer to the community. I also have an interest in photography and video creation - facets of which I use to assist my students in aiding their growth through martial arts.

But it's not all about fighting and defence. Mental well being and internal martial arts are very important to me too and as a qualified Life Coach I firmly believe I have something to give on the mentall wellness, diet and fitness fronts.

Patrons will also learn of my life and encounters along with exclusive footage and images spanning my 58 years.

I hope you enjoy my contributions

By becoming a patron, you'll instantly unlock access to 26 exclusive posts
By becoming a patron, you'll instantly unlock access to 26 exclusive posts
Recent posts by Barry Holland Self Defence