Cera O'Malley
is creating Homebrewed gaming and comics for the Battlelords sci-fi setting
Select a membership level
Shill
Cera:  They give us a dollar and they get what? A warm, fuzzy feeling? 
Roz: We could give them early access to the latest strip.
Cera: Sounds like a scam...
Roz:   It's not a scam, it's Patreon!  
Dupe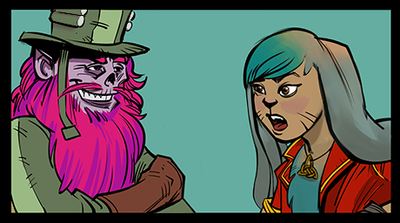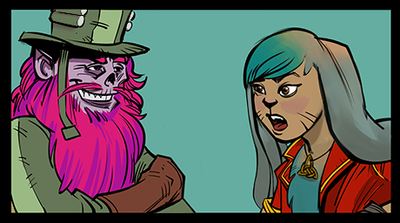 Roz:  ...and for two bucks, they get access to special polls to vote on certain story elements.
Cera:  What are you talking about? Who exactly are "they"? 
Roz:  Our patrons, duh. Try and keep up. 
Mark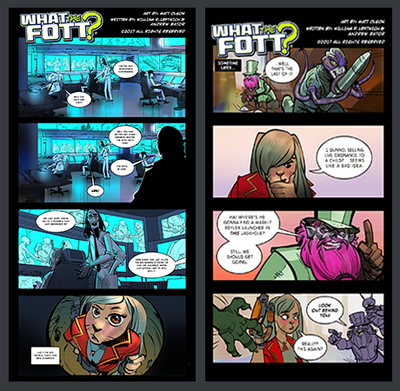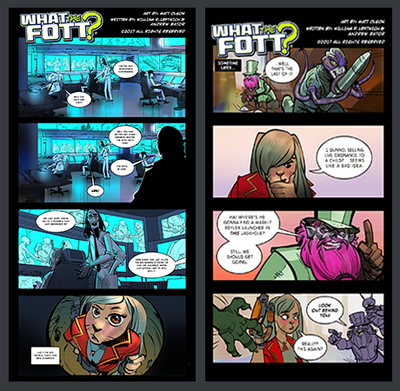 Cera:  Okay, so far we've given them nothing substantial. What do we give them if they give us more?
Roz:  Along with voting, we give it to them in COLOR! 
Cera:  Well that's stupid. Couldn't we just tell them that you're purple? Save your money folks! He's purple! Use your imagination already!
About Cera O'Malley
What brought you to Patreon?
Cera:  What? How the hell should I know? I don't even know what this is.
Roz:  It's as simple as is sounds. This is the first thing potential patrons see when they land on your page, so make sure you paint a compelling picture of how they can join you on this epic journey.
Cera:  Epic journey? Jeez Rozdower it sounds like you just copy/pasted that from the Patreon description page.
Roz:  *Cough* ... Moving on... Your fans appreciate seeing as much of YOU as possible - so authenticity and sincerity...
Cera:  It's right there! I can see the window open on your wrist-comp!
Roz:  ...are the way to go. Remember, your community... *OW! HEY!* Let go of that! 

Give us money!
Save A Dranit Fund
Give us $1 or we'll kill your favorite Dranit! We don't know why you seem to like him but we aren't above exploiting your sympathy for our own personal gain. What's a little extortion between friends?


1 of 4
By becoming a patron, you'll instantly unlock access to 26 exclusive posts
By becoming a patron, you'll instantly unlock access to 26 exclusive posts
Recent posts by Cera O'Malley
How it works
Get started in 2 minutes