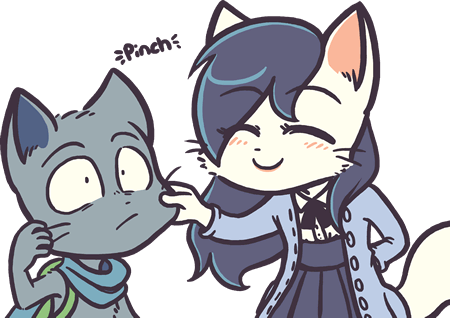 Hello! We're the people who make
Bittersweet Candy Bowl
, a free online comic we update three times a week. It's a
slice-of-life romantic comedy
about friendship, history essays and unrequited love.
If you like our work and want to keep us working on BCB full-time, you can become a patron of the comic and support us directly.
For a small monthly charge, you (you!) can cover a day of healthcare, a square foot of rent, a jug of milk.
Small things add up quickly for a two-person team like us!
For $5 a month, get access to private posts for patrons only.
We'll trawl our archives for good stuff and post things like: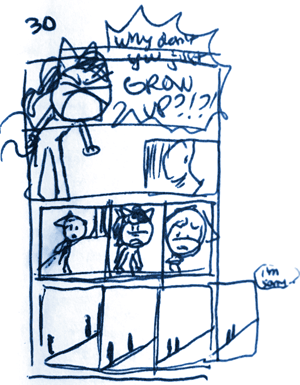 Expressions goldmine:

Collections of Veronica's favorite expressions that didn't make it out of sketch form

Chapter thumbnail dumps:

Chapters in their rawest form, which occasionally went in different directions before they were published

Layer-by-layer page deconstructions:

A closer look at the details that make up our comic pages

For $8 a month, add access to patron-only drawing lotteries.
Every second month, we'll run a big weekend-long drawing request stream hosted on 
Picarto
and 
our homepage
. Each stream will feature a handful of free-for-all lotteries, but
most drawing slots will be reserved for cool patrons at this level and above!

There are
many more examples on Candybooru
. Simply watch the streams, type something in the chat when we announce a lottery drawing, and wait to see if you get picked.
And for $15 a month, we'll throw your name in every patron-only lottery, automatically!
Just send us your idea after pledging and you might just see a surprise pop up on Candybooru after our next stream.
Become a patron and pick the reward that appeals to you!
You'll get something special and join a campaign that has a huge impact on our everyday living expenses.