Dan Dougherty
is creating Comics, illustrations and videos
Select a membership level
Read New Beardo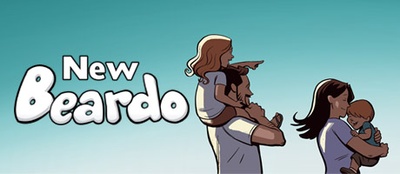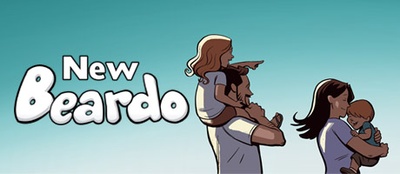 I'm keeping this real easy! For $2 a month you get:

- Three NEW Beardo strips per week on a M-W-F schedule. These won't be posted in their entirety anywhere else for 6-12 months!
- One Throwback Thursday Beardo every week, where I post one of my favorite strips with behind-the-scenes commentary. 
- First looks at Beardo and even non-Beardo art, designs, and more! Trust me when I say I'm making this a special site!
- Promotional coupons for any of my work, randomly posted and only for Patreon subs!

Everything and a Postcard!
At this level you get everything from the $2 level PLUS a monthly postcard! This postcard will have a new piece of art every month and a story on the back, and will be mailed in an envelope to keep it safe from germs and as pristine as possible as a collectible. The story will be ongoing too, so as you get more postcards you will follow an absurdly hilarious adventure! 
Everything + an original sketch!
Limited (20 of 50 remaining)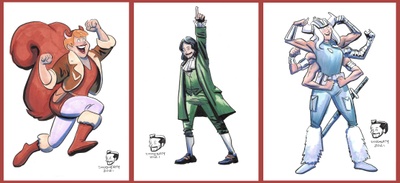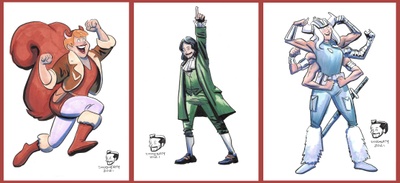 At this level, you get EVERYTHING (all access to content, the postcard) PLUS one original sketch by me per month of any character you want as done in my Beardo style! The sketch will be 5x7" on Bristol and in color using marker and pen, and full body unless there's some reason not to that we've agreed upon, on a clean white background. I'll provide samples shortly of what I mean, but I'm limiting this to 50 slots because I'm just one man! They will be mailed every month with the postcard, and with your permission I will post them as well on the Patreon during off days as well as give you a shout out!
About Dan Dougherty
Hello! My name is Dan Dougherty and I'm a writer and illustrator of comics and children's books living in the Chicagoland area. Three years ago I retired Beardo - a slice-of-life comic strip that ran for ten years and was featured in newspapers, online and in five published volumes. It was tough to do, as I loved making the strip and loved seeing how it resonated with all kinds of people. I felt blessed that the final strip went viral for a bit and brought a whole new audience to Beardo, and I've been posting reruns for them ever since. It was the perfect ending.

So why bring back Beardo? Three reasons.

First, this strip was always like therapy to me. It's my way of poking fun at the stress of the world, to not take myself so seriously and realize we're all in this together. And in the craziest times I've ever experienced in my life, it'd be nice to laugh and maybe make you laugh too.

Second, with the current state of the world and how our whole lives changed, a lot of us are looking at this newfound time on our hands and saying, "what's one thing you've always wanted to do, but keep putting off because life gets in the way?" Making one more volume of Beardo has always been that thing, and it's because of the third and most important reason:

I want my son to be in the book. When I ended the series, Beardo was a new father of a lovely daughter and was planning for a second. My son was born shortly after the series ended, and as complete as the ending might have felt, it's always been missing my boy. So I'm fixing that and I hope you'll enjoy one more volume of Beardo with me.



When I reach 500 patrons, I will start showing time-lapse videos of all of these strips as they are penciled from Procreate! You'll be able to watch my thought process in a condensed but digestible way as I plot out my strip!
1 of 1
By becoming a patron, you'll instantly unlock access to 158 exclusive posts
By becoming a patron, you'll instantly unlock access to 158 exclusive posts
Recent posts by Dan Dougherty
How it works
Get started in 2 minutes