Select a membership level
Production Team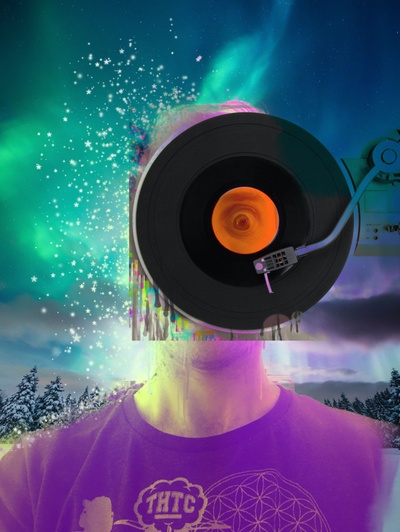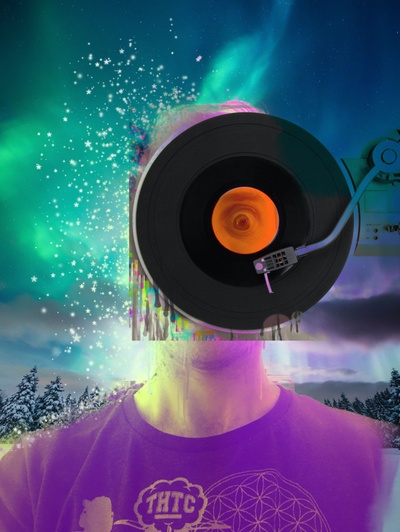 We're in this together now!

To my knowledge this is a unique proposition in the history of music, and is a potentially industry-disrupting funding structure with the marginal possibility for patrons at this tier to see an return on their investment in an artist.

As well as all the lower tier benefits, with 12 months membership, or by paying a year up front, we will make a bespoke track inspired by your suggestions and influences. I will call you personally, we'll talk about music, life and the universe, we'll exchange inspirations, thoughts and influences, get inspired together, and what we make will be a song we have both had a hand in writing - and here's where it gets REALLY interesting.

I am making an album. If i really love the track we make I will include it on the album. We BOTH have an incentive to make it as good as it can be, as I will be including you as a writer on the track. You will share in the streaming revenue*. Your name will be preserved for ever in the meta-data of the track and your stamp will be on my work forever. This is the investment a record company would normally make in an artist, the leap of faith they would normally take in funding an "advance" to keep an artist in the black whilst they craft their next career-defining piece of art. A record company will appoint an A&R person to oversee the creation of the work to ensure it pleases the record company. This is not the vibe. I have a better idea. I want to make you guys the A&R rep for a label made entirely of my true supporters, the ultimate consumers of the art itself. This has never been done before. Fingers crossed, lets go. . . 






*10% of master rights
Includes Discord benefits
Technical Consultant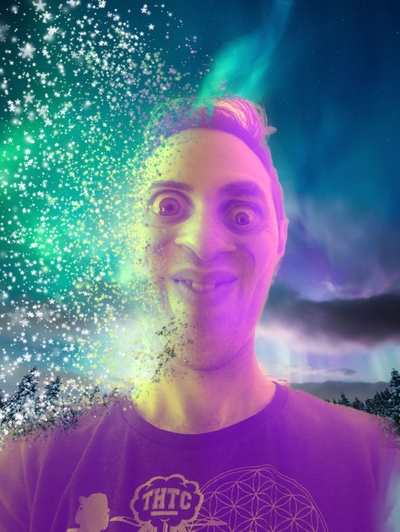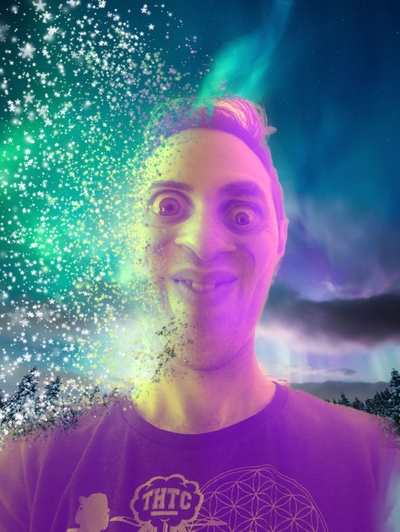 All lower-tier benefits: +
Welcome to our university.
Here you get gear run down videos, tutorials and Q&As about my processes and the processes of our other wonderful, talented patrons. I do regular live sessions focusing on how my rig works, the philosophy and techniques behind it. In depth looping and live production tips and tricks. I go into detail about how I do system design, UI design, musical composition and stage craft, which i have till this point guarded very closely. This tier is becoming a sort of mini-university where we inspire and help each other to achieve our crazy tech and production goals. Be it mixed media, live-streaming knowledge and best-practices or music production wisdom, we are here for each other on our journeys and all growing together. 
Access to the the Technical Consultant discord channel where you can meet and hang out with a growing community of like-minded, super-smart people to talk about tech, performance-techniques, music industry questions, Ableton mastery, music production in general and cake. Here we advise each other on technical challenges and solutions as regards anything tech or music related or whatever crosses your mind.
Access to the exclusive SHEER VOLUME megaserver in which you can :

Hear draft versions and alternative takes of tracks
Read the essays I write about the thoughts and technical processes behind my work.
Hear extras from the recording process that no-one else gets to hear. 
Stems of the tracks and the live streams so you can remix my work to your hearts content, with the chance to get your remixes featured in the podcast.
Includes Discord benefits
About Beardyman
Hi!
I am Beardyman. For whatever reason, it is my calling in this weird old world to make fully-realised, mixed and mastered music in real-time, improvised, intuited and inspired by the people around me as we hang out and vibe, and to build the hardware and software to help me do it. I have been committed to this goal my entire life. If you want to help me then I am eternally grateful and I promise we will have loads of fun doing it. 
Our wonderful discord server has become literally my favourite place to be on the entire internet and I'm pretty sure it will be yours too. Here, we hang out, share, get silly, get deep, and when I'm on it can all be sampled in real time and turned into music at any time. You'll get tons of private concerts, get sampled and influence the flow of things during my live streams.
Come and 
hang on the discord
, but as a patron you'll also get to contribute to streams in real time, watch streams as many time as many times as you want, hang out at Pre-show parties and warm-ups, there are tons of exclusive patron-only shows, chill with us on discord and have a laugh working through tech issues, edit videos and just have fun in general, after show parties, tech support from some brilliant tech minds in here within the community. As a patron you can also get early access to stuff i make, get sneak peaks into my ever evolving working processes, get exclusive tracks, videos read my tech blog, watch gig footage that I have never published up till now.
If you are here because my setup intrigues you, then the tech tier is for you. Your support in this tier helps you and our other tech community members to grow through group learning and peer to peer knowledge sharing. We share our tech journeys and support each other as we try to navigate the way to our dream digital art-creation systems with weekly deep dives into my rig and the rigs and innovations of our amazing tech-tier members. Becoming a tech tier member also gives you access to creations I make that you can then install in your system. 
Whatever you choose, we'd love for you to come and join us. Your support will help this wonderful community grow, will directly support me, keep a roof over my head and allow me to keep focusing on, improving and advancing my artistic output. 
See you soon!!! 
Upon reaching 1000 patrons I'll essentially be able to dedicate my time entirely to self-directed creative projects for you guys. I would love to be artistically free to create whatever I want and not have to worry about being thrown out of my house by large, large, angry men who are sanctioned to do so by the government. 

At 1000 patrons I can purchase pro-level hardware and software, hire video editors and raise the quality and regularity of the work I produce. I'll be able to prioritise content creation over all other musical activities and raise my game even more. 


1 of 1
Become a patron to
Unlock 106 exclusive posts
Connect via private message
Recent posts by Beardyman
How it works
Get started in 2 minutes