Beatbox International
is creating events, promoting the community, hosting events and more!
Select a membership level
『Community Contributor!』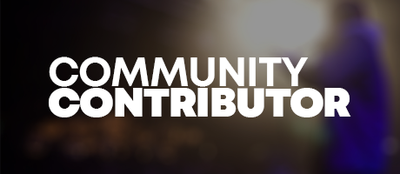 『You support us, we support you!』

Personal thank you in our YouTube outros
'BBXINT Supporter' role in our Discord server
1 of 24 Colored Discord roles!
More Giveaways!
Includes Discord benefits
The 'BBXINT Supporter' Role

Shoutout in YouTube Outros!
『International Idol!』
『A true icon in the community!』

Discord Event VIP *
Personal thanks in our YouTube outros
The 'BBXINT Idol' Discord role
1 of 24 Colored Discord roles
Even More Giveaways!
* Event VIP
- Get a front row seat for our online events! You'll be able to join private channels during live streams, for better quality audio!

Includes Discord benefits
Shoutout in YouTube Outros!
『The Peoples Champ!』
『Champion Status!』


Discord Server VIP! *
Fully custom Discord Role (just for you!)
A custom Discord emoji!
Personal thanks in YouTube outros!
The People's Champ' Discord Role!
EVEN MORE GIVEAWAYS!
* Server VIP
- Full event access plus you will get access to the 'Staff Chill' voice channel, allowing you to chill with the discord staff team & join us on movie and game nights exclusive to the staff!

Includes Discord benefits
Shoutout in YouTube Outros!
About
We are Beatbox International!

Since 2015, we have been promoted the beatboxing community to a worldwide audience. Working with beatboxers across the globe to publish over 600 videos, international events and giveaways for the entire community to enjoy!

We pride ourselves in discovering names that have yet to be discovered by a larger audience, constantly looking for fresh talent and putting them, and their beats in the spotlight for the community to enjoy!

We don't recieve any outside funding, and we don't have an official sponsor. We're just a bunch of friends that love beatboxing! Your support through Patreon membership will help us to keep pushing the beatboxing community, and all monthly donations go towards BBXINT putting on events, investing in better equipment and most importantly - hosting more giveaways and competitions for the beatbox commnity to enjoy!



We'll be able to giveaway more free equipment, merch and more every single month!

1 of 2
Become a patron to
Connect via private message