Beau Humphreys
is creating The Personal Finance Show Podcast
Select a membership level
The Reward of the Early Bird - $2 Tier
You enjoy listening to the free podcast episodes and you want to show your support by donating $2/week.  You also get EARLY ACCESS to my weekly episodes!
The Reward of the Early Bird - $5 Tier
You enjoy listening to the free podcast episodes and you want to show your support by donating $5/week.  You also get EARLY ACCESS to my weekly episodes! 
The Reward of Thanks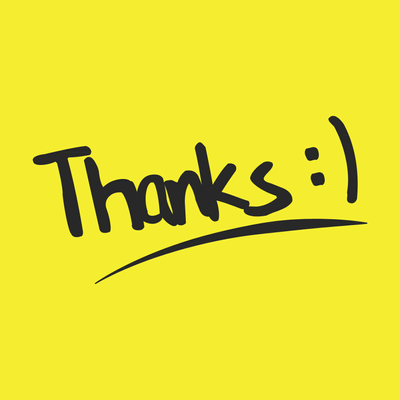 For $10/week, you get early access to the weekly podcast episode before it goes public anywhere PLUS I will personally thank you at the end of every podcast episode as long as you are a patron! 
About
Hi! I'm Beau Humphreys and thanks so much for visiting my Patreon site. 
Every week
I host and produce a podcast called
The Personal Finance Show
. 
I love having great conversations with interesting people about their personal finance stories.
Podcasts are free. 


That's how the world works right now.  My podcast is on Apple Podcasts, Podbean, Google Podcasts, Spotify, and a hundred different podcast apps.  A quick Google search and you can easily find all of my episodes.
You don't have to pay to listen.
Even on Patreon, I'm not going to lock up old episodes you can get for free on my 
website
right now.  At the time of this Patreon launch, I have uploaded all 70+ episodes so you can listen to them all from right here if you want.
But, if you like the podcast,
please consider the
$2 or $5 reward level
. 
It's a way of showing me that you like the work that I'm doing and want me to continue. 
And at the $2 or $5 tier I can offer you
early access to the weekly episode (before the free one is out!).

Want to give more than $5? 
I have tiers from 
$10/week 
(personal thank you at the end of each episode)
all the way to 
$200/week
(flying to your home and interviewing you, and then baking you a pie (blueberry?) after the interview) (there might be some kind of background check involved in that one, but let's deal with that once we get there!).
Check out all the reward options before you decide!

Thanks for your support!


Beau's Story
I was addicted to gambling for most of my life.
Gambling almost ruined my life. I was in over my head with debt and I didn't know how to get out.
It took me a long time, but eventually I squashed my gambling addiction, and my debt. I haven't even thought about gambling since 2011.
Along the way, I learned a lot about spending, credit, saving, investing, fees and everything else that I had been ignoring about my personal finances because I thought there was no way out of my situation.
I went through a Consumer Proposal to my creditors 8 years ago and it changed my life. My credit was ruined so I learned a lot about what that means, and I had to live only on cash for years.
I share my story with people today because I know that there are many who are struggling and see no way out.
But there is a way out.
It just takes time.
Sometimes more time than you would like.
There are services like
CAMH
and other mental health facilities that can help you find the source of your addiction and work with you to help put it in your past.
You see, I've learned that addiction, and subsequent money problems, are not about the addiction at all. There are always other things that cause you to develop this self-destructive coping mechanism.
Money problems are not about money.
For me, the gambling was caused by my inability to cope with Attention Deficit Disorder. I didn't know I had it and I didn't know why I was so terrified of everything.
Once I figured it out and started taking medication, my whole life changed. It took a few more years to shake off the gambling for good, but with the ADD under control, I was finally able to live.
I'm not qualified to counsel people on addiction or mental health issues. Let's leave that to the professionals. If you are struggling like I was, please contact CAMH or your local centre.
What I'm here to do is share what I have learned on my journey.
I combined my passion for personal finances, organization and the desire to simplify my life. I learned that this topic that I enjoy is a source of fear and dread for many, and I want to change that by showing people that their finances can be streamlined.
Sure, you can make them complicated if that's how you like spending your time. But if you would rather go live your life doing other things, I can help you get that part of your life under control.
OTHER STUFF
My personal website is at beauhumphreys.com
My personal finance blog is at investwisely.ca.
My small business site and blog is at financialaccounting.ca.
I create audioblogs at listentomyblog.com (LTMB). If you like audiobooks, you will like LTMB.
Though I was struggling personally through most of my 20s, my struggle was very private and it never interfered with my daily work. For the last 15 years I've been working for businesses, organizing and simplifying their finances. I know how everything fits together and I enjoy applying that to personal finances.
I have a bachelor's degree in administrative and commercial studies and I hold the Registered Retirement Consultant (RRC) designation.
As a Bookkeeping Coach, I help small business owners learn how to do their own basic bookkeeping using Quickbooks Online. If you learn how to do the basics yourself, you can save a lot of money in the long run, especially when you're starting out.
I love spreadsheets so it just made sense to become a Microsoft Office Specialist(MOS) in Excel. Though I also use Google Sheets a lot.
I play keys in a band called Saturday Night Superstars. I also earned my grade 10 practical piano certificate from the Royal Conservatory of Music when I was 18.
I am happily married and I currently live in Hamilton, Ontario, Canada. My wife and I love to travel, having been to France, Netherlands, Costa Rica, Italy, Scotland, Indonesia and Kenya. On my own I've been to Japan and I spent 30 days in Peru in 2011(which you can read about here).
I am very happy to announce the birth of my first son Henry, February 1, 2019. :-)
STILL READING?
Here's what you can do next:
If you can spare a few dollars a week, pick the Reward option on the right that works for you.
If you think you would like me as your Personal Finance Coach, click here to contact me to book a FREE 15 minute video chat. Do this even if you are on the fence or unsure of what to do next. At the very least I can try to help point you in the right direction, even if you're not in the position to start as a client or can't afford it right now.
If you just want to be part of the investwisely.ca community, click here to sign up for my mailing list. For now, being on the mailing list means that you get my new blog posts and podcasts emailed to you automatically. I may also send a few random emails here and there but never more than once or twice a week.
Go to iTunes or Apple Podcasts, subscribe, rate and review my podcast The Personal Finance Show. It would mean a lot to me to know that someone out there is listening but I won't know that without ratings and reviews!
If you missed the link to my gambling and recovery story earlier, here it is. Jessica Moorhouse invited me on her podcast in early 2017 and I really enjoyed sharing my story for the first time.
Send me a note here if you want more info about anything. Just keep in mind that I might not respond for a few days. Remember that personal finances are not urgent. ;-)
When I reach $50 per episode, I will invest in Hindenburg Journalist Pro podcast recording and editing software!
1 of 4
Become a patron to
Connect via private message
Recent posts by Beau Humphreys