Becca Stevens
Creating Exclusive Content!
Select a membership level
Toothy Tier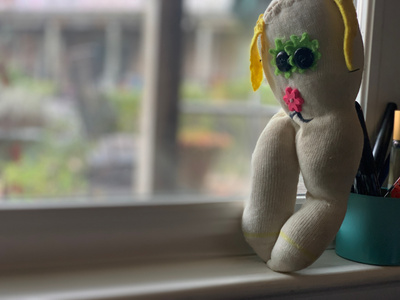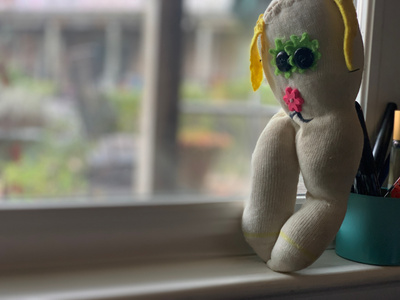 The Toothy Tier gives fans first dibs and exclusive access to insider content. I will jump around the items below on a monthly basis as I see fit, but as always, let me know what you're enjoying the most. I aim to please! 

Early access to new releases
Exclusive links & downloads
Songstorming Invites!: Front row seats to monthly "Songstorming" episodes!

"Songstorming" is an interview series where I chat with artists about their creative process. Past guests include: David Crosby, Michael League, Michelle Willis, & Michael Mayo).
My "Toothy Tier" will receive the link ahead of time so that they can participate with questions and comments, and if they can't make the live session, they will also have access to the Songstorming link after the fact.

Becca Playlists: Access to specially curated playlists of some of my most influential musical favorites.
Letters & Writings: Patreon-exclusive personal writings

I will occasionally share with you letters between me and my loved ones.

Polls: so you can chime in on big decisions!
Whatever else inspires us.
*Toothy is a stuffed "dog" (that looks more like a tooth) who was made out of a sock & given to me as a gift nearly 15 years ago. Toothy has traveled all around the world with my band, and sat on the stage with me for countless shows. When I'm having a hard show, I'll often look down at Toothy's silly little smiling tooth-face, to remind myself not to take things too seriously. My goal is to make Toothy's Tier just that: a source of comfort, joy, humor and inspiration. - Becca 
Becca's Muse Tier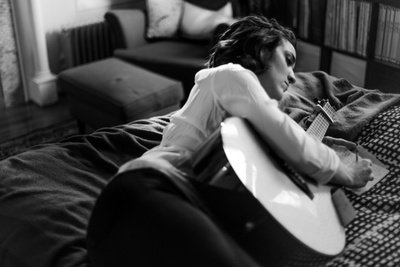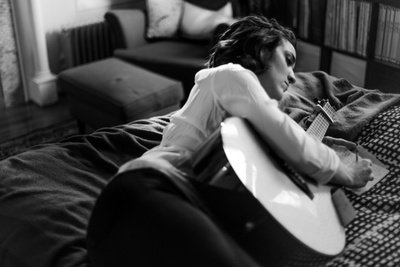 The Muse Tier gives fans "fly on the wall" style exclusive windows into my creative process. I call it the muse tier because knowing you'll be watching helps to inspire me too. I will jump around the items below on a monthly basis as I see fit, but as always, let me know what you're enjoying the most. I aim to please! 


Audio Stems!: Exclusive access to audio stems of songs from my album WONDERBLOOM via Splitter.fm. You can use this software to click through the different audio stems of the songs (soloing drums, keys, bass, background vocals, etc) like a WONDERBLOOM detective!
Fly On My Wall: "Fly on the wall" style videos of my writing process
Works in Progress: I share with you a work in progress that I'm stuck on. Maybe you send little tidbits of encouragement so that I get renewed inspiration to finish it?!
Early Demos: Early unreleased demos/recordings of my original music before they get all jazzed up and remade in the studio.
Behind The Scenes Videos: Never before seen behind the scenes videos from my various adventures. As always, feel free to make retroactive requests on events you want to see more of and I'll check my phone archives!
"Fan Tier" Access: Access to all items available to "Becca's Fan Tier" such as Songstorming invites, early access, exclusive links/downloads, playlists, writings, polls, and more! 
Becca's Inner Circle Tier
Limited (16 remaining)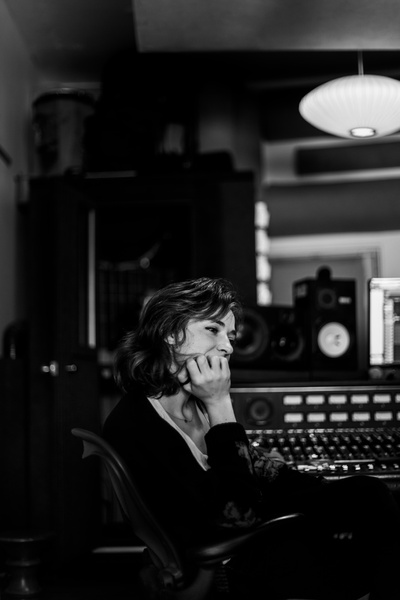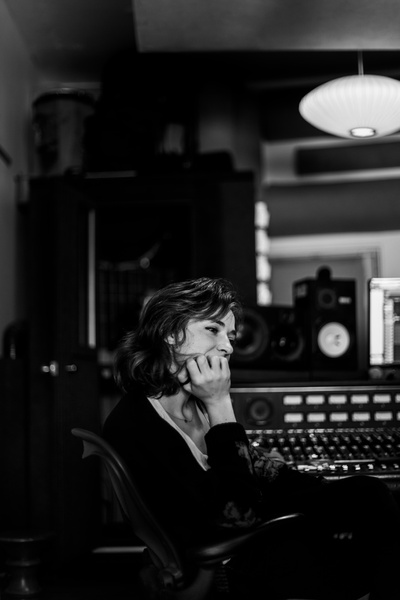 The Fan Club Tier is my most exclusive Patreon tier to date! It was born from my love of listening to good music with friends. My hope for this tier is that a small exclusive community is built out of our shared appreciation for good music.
Monthly Listening Hang!: Once a month we will meet on zoom to listen to music together for about an hour and have an open and inspired discussion about it. I'll do my best to accommodate timezones. As always, I'll be open to suggestions on artists/albums/themes, etc.
Shared Members Only Chat Platform: Becca's Inner Circle Tier members will have access to a shared (private) Discord where we can continue discussions from our monthly listening sessions. This space could also be used to share music videos, albums, and playlists that come up during our monthly time together.
All Access to Every Becca Tier!: Access to all items available to tiers 1 & 2, including "Songstorming" invites, early access to new releases, exclusive links/downloads, playlists, personal writings, audio stems, early demos and videos of my writing process, behind the scenes videos, and more! 
About Becca Stevens
Friends & Fan-mily,
Welcome to my Patreon page! I'm so grateful that you're here, and excited about what this space has the potential to become. I'm gonna skip the biographical yada yada, assume that most of you are here because I invited you, and get straight to the good stuff:
The purpose of this space is to fill a need need for inspiration, joy, and community, both for myself and for others.
For at least the first 2 months, 50% of profits I receive through my Patreon page will be used for COVID 19 related relief (people out of work, children out of meals. etc). I will post reports about what the money is used for and why I chose it.
I've been wanting to start a Patreon page for years now, but it took a global pandemic to finally give me the nudge (body slam) I needed. On March 13th 2020 (a week before the release of my new album) my calendar, which one month before was so jam packed I was scheduling visits in foreign countries to see my husband, was wiped clean.
After reeling from the shock of the economic blow, followed by the panic of how I'm gonna get my new music to people if I'm not performing it live, I took a step back and found some much-welcomed perspective: this is something we are all experiencing together, and there are so many people who have it so so much worse than me.
More than ever before in my career I have a strong desire to serve during this crazy time. I want to build a space where people can find solace, silliness, inspiration, relief, knowledge, enriching classes for all ages, and most of all a sense of community during this time of isolation.
For myself, this space will most likely redefine and re-focus my art. My goal right now is to serve, which is truly the most connected way that artists can create. So thank you in advance for supporting me in connecting more deeply to my artistry.
I'll be following your needs and recommendations to inspire the "perks" I offer through this page. I made a video when I was scheming what sort of things to offer, and from online responses I've come up with an initial list of offerings, but this will of course evolve:
Videos of me performing, just for you
Interactive talks & classes
Personal writings
Whatever else inspires us!
I envision this time shifting focus for a lot of people. I already feel it happening in myself. It's gonna be a wild ride. Thank you for joining me on it, and helping me find a different way to share my art.
With love,
Becca Stevens
By becoming a patron, you'll instantly unlock access to 83 exclusive posts
By becoming a patron, you'll instantly unlock access to 83 exclusive posts
Recent posts by Becca Stevens
How it works
Get started in 2 minutes